New Artist Spotlight: Seabird
Matt Conner

CCMmagazine.com

2008

9 Jul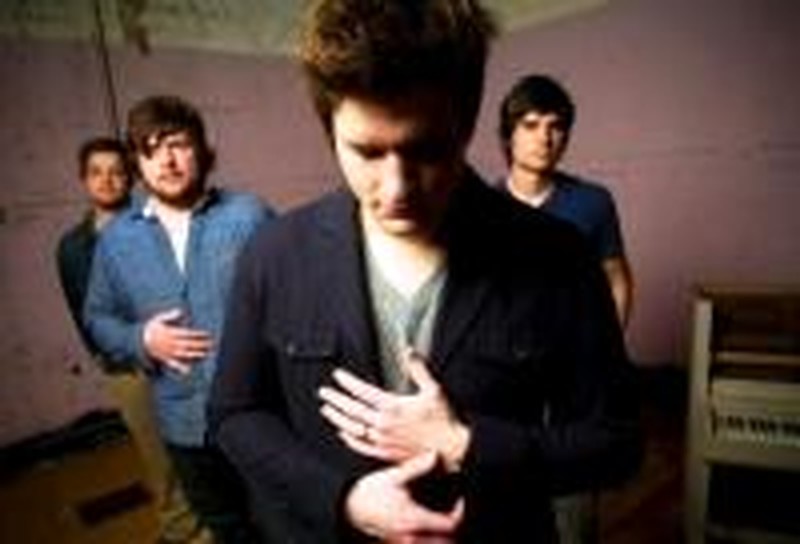 Front man Aaron Morgan [keys, vocals] and the rest of Seabird have been waiting for their big break for some time now. Their strong piano-pop record is begging to be heard, but numerous industry issues kept things from moving forward, and the band has shared many times of waiting and frustration.
But, enter a new season for the band as their partnership with NEEDTOBREATHE developed the catalyst to get the ball rolling. And as Morgan tells us, it's exactly what the Cincinnati band needed to get excited again.
CCM: What's happening for the band right now with the album [Til We See the Shore], coming out very shortly?
Aaron Morgan: We're just preparing for that. We have the release show that we've been planning in Cincinnati. I've always wanted to do something that fits the aquatic theme of Seabird, so I called the owner of the boat that we shot the photos for our album on; he has a huge riverboat. We wound up sealing the deal with him to do the release party. So, we're going to be floating down the Ohio River the whole time we're playing the album. So we're working on that for a few weeks to make sure all the details are done.
As far as the album, we're just gearing up for summer tour dates. We're playing a ton of festivals that we've never played before. We're trying to make spot dates in between to make it worth driving out to all these festivals out West.
CCM: Can you tell us about the new single "Rescue" and your partnership with NEEDTOBREATHE?
Aaron Morgan: We've been fans of NEEDTOBREATHE for a while and got the chance to play with them last year. We were explaining to them the situation we were in of having a record completed but not having a release date for it or any momentum for touring or with radio. They immediately said, 'Why don't you come down to our studio, and we can write a song together—one that we feel is true to your style but something that would also appeal to Christian radio.'
So I flew down there a month or so after that time. I had a couple verses written, and they had a couple choruses, and we wound up choosing the best stuff. Bear and Bo Rinehart, the brothers in NEEDTOBREATHE, had written it to go along with my verses, and we literally spent a weekend between writing and laying it down in their studio. Their bassist did all the recording. By the time we were done, we were really excited about what we had come up with. We were confident the EMI radio team would feel good about it. Sure enough, when we brought back the demo of it, they heard it and almost immediately said, 'This is something we can service to Christian radio.' So that was really, really good news to have something they felt great about as a single, which is the momentum they were looking for.
CCM: Did that help with other aspects?
Aaron Morgan: Shortly after that, we got a booking agent, and it seemed things started rolling quickly after that. But the relationship with NEEDTOBREATHE was a really natural one. We've had other opportunities to co-write, and it never feels natural, but with them it feels like you're writing with your own brothers. And since then we've played six shows with those guys, and I think that opened those doors as well. They believe in our record and live performance, and I think that's why they asked us to play.
CCM: What's the morale for you guys right now?
Aaron Morgan: I think we're all pretty excited and relieved that we finally have the release date, and we have momentum at radio. That's the key word that we were hearing for a long time—'momentum.' It feels like we are starting to have that, so we're excited!

Log on to seabirdmusic.com to learn more.





© 2008 CCMmagazine.com. All rights reserved. Used with permission.

**This interview first published on July 9, 2008.