5 New Christian Music Artists to Follow Now
Chad Napier

Crosswalk.com Contributing Writer

2020

6 Oct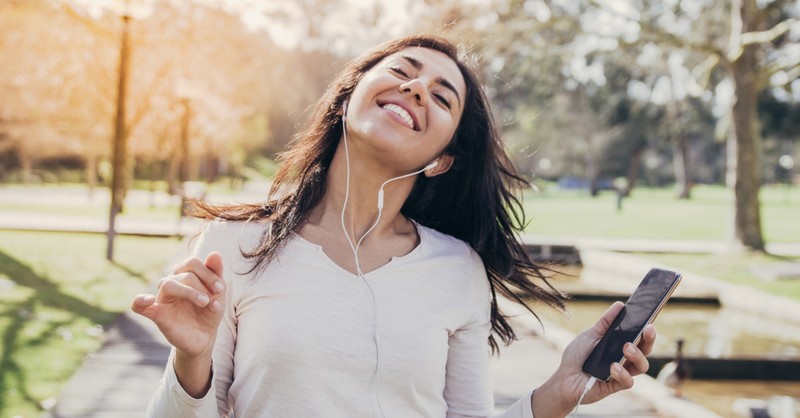 The Christian music genre has a great crop of new artists on the brink of becoming household names—and on the cusp of exciting careers for decades to come.
Some of these artists have already established themselves with regular play of their music on radio and streaming outlets, while a couple are on the horizon to break through with hits of their own.
Here is a list of five promising artists you need to introduce yourself to now—before your friend insists he or she has been following them months before you.
Photo Credit: ©Getty Images/MangoStar_Studio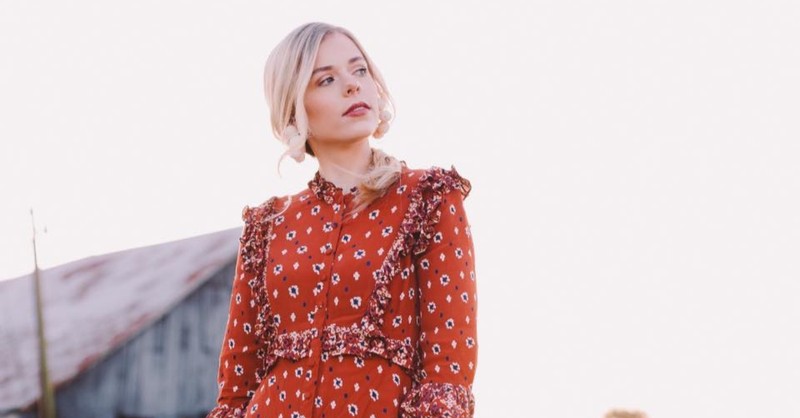 1. Anne Wilson
Her driving license says she is still a teenager, her personality is one of a "pure old soul, "but Anne Wilson's voice is as "grown-up" as you will hear anywhere.
Her singing career launched when she was led to sing at the funeral of her young brother who was tragically killed in a car accident. She posted a cover of "What A Beautiful Name" on YouTube in 2017.
One of the post's 126,000 views was from a manager from a major agency in Nashville.
Originally from Kentucky, she moved to Nashville last year to write and record after signing with Capitol Christian Music Group. Her debut album is set to be released next year, but you can follow and listen to her powerful voice on all of the social media outlets.
She is an active presence on Instagram and Facebook with not only singing, but also giving her testimony...and providing periodic devotions with Scripture highlighting her thoughts.
Photo Credit: ©Facebook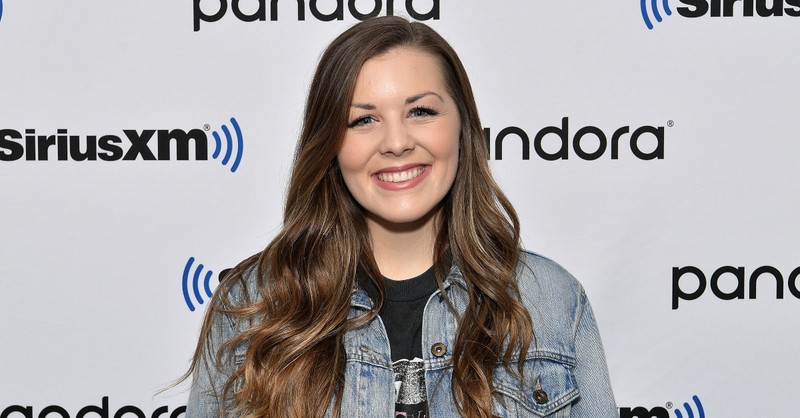 2. Hannah Kerr
After touring last year with the likes of Matthew West and recording a duet with Matt Maher, Hannah Kerr is set to make a name for herself.
Kerr released her debut album, Overflow, over three years ago, which contained the hits "Warrior" and "Your Love Defends Me." College and the passage of time have allowed her to find a confidence to allow God to work and further lead her direction.
Kerr's new EP "Listen More" which was released last year was grounded upon the lesson "to just sit here for a minute and let God speak to me, and then I'm going to speak from that place of listening, rather than just speaking."
She is also known for her seasonal breakthrough hit "Christmas Eve in Bethlehem" and she has big plans for this holiday season—hoping we are able to gather normally.
Hannah told Crosswalk, "I'm hoping that after such an unprecedented year, I can help remind people of the hope we have at Christmas! God is truly with us; He is Emmanuel. It's the hope we find in HIM that stays with us all year long!"
During the pandemic, Hannah counted it a blessing to have "the ability to connect with fans virtually" as she has performed numerous Zoom concerts and "one-on-one conversations with people from all over the world!"
In turn, she has been able to become friends with fans during the pandemic and said, "it's so sweet to see how sharing our stories and our faith can really bring people together!" Despite the adversities of this year, she told Crosswalk that "as excited as [she] is to get back out on the road in 2021, [she's] also beyond grateful for the way this year has allowed more time to really connect with people who are impacted by my music."
Photo Credit: ©Getty Images/Dia Dipasupil/Staff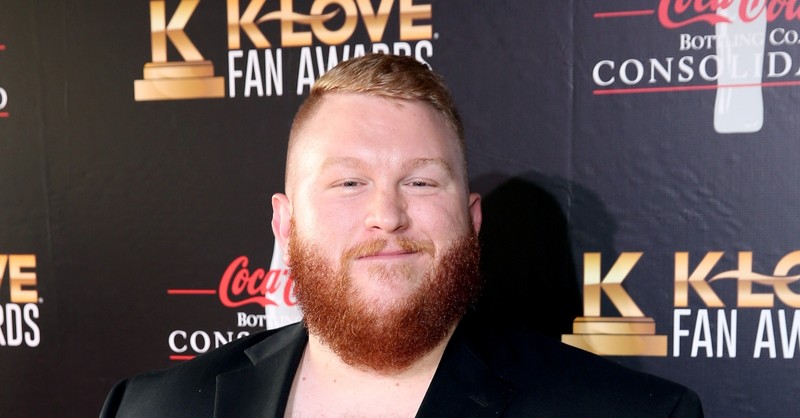 3. Cochren & Co.
As most artists and groups who hit the "hot list," Michael Cochren's path has not been a short or easy one. Cochren released his first EP in 2011. Since branding Cochren & Co. three years later in 2014, he has toured with Newsboys, Jeremy Camp, and Crowder. TobyMac signed the band to his own label in 2018.
The group's 2018 Gotee Records debut contains the hits "Church (Take Me Back)" and "Grave." Cochren & Co. was recently nominated for a Dove Award as New Artist of the Year.
The success of the single "One Day" has been resounding to a world in a time of looking for hope in the midst of tragedy, unrest, and uncertainty. The lyrics match the need for our society as the song reminds us, "one day there'll be no more anger left in our eyes, one day the color of our skin won't cause a divide."
The purpose of Michael Cochren and his group's message is to uplift the church of God's people and magnify the importance of Christians to be close and connected to "Her."
Photo Credit: ©Getty Images/Terry Wyatt-Stringer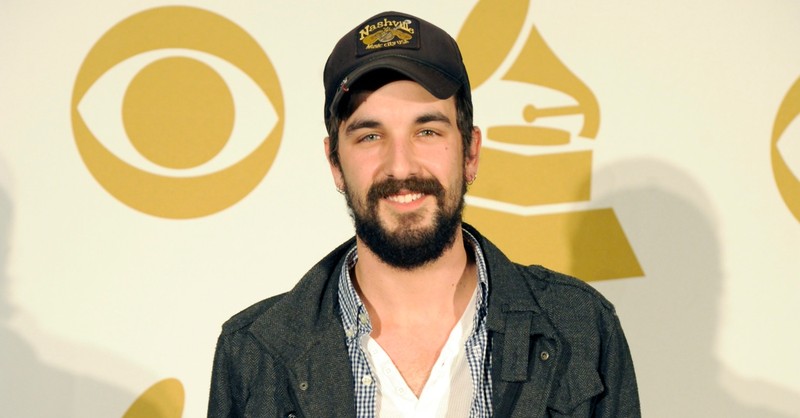 4. Rhett Walker
With one of the strongest vocals in any genre, Rhett Walker will be a household name very soon. The Grammy and Dove Award-nominated artist mixes his country sound with spiritually powerful lyrics.
Walker initially made a big splash with his hit single "When Mercy Found Me." The song gave him the charge to both rejoice in the marvelous bestowment of grace in spite of personal shortcomings and take action by giving testimony as to what this grace has meant to him.
In March 2020, he released his debut album, which includes his chart-topping single "Believer." The powerful song can be heard on both country and Christian radio.
Walker's connection to both genres allows his testimony and talent to reach a broader spectrum of audience. His message of hope and comfort founded upon our Savior's grace and mercy will touch many lives, as his songs become regular anthems for both the car and the sanctuary.
Photo Credit: ©Getty Images/Erika Goldring-Stringer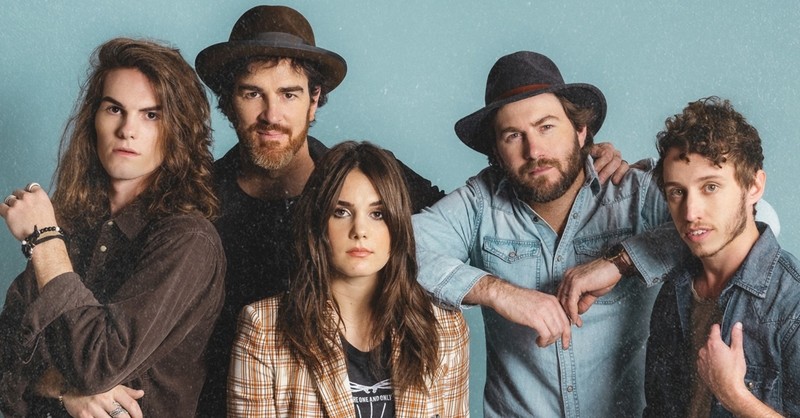 5. We The Kingdom
The group, consisting of family members, burst onto the landscape with the number one single "Holy Water" late last year. The patriarch of the group, Ed Cash, is a familiar name in Nashville. He has worked hand-in-hand with Steven Curtis Chapman, Vince Gill, Dolly Parton, and Casting Crowns. These are but a few of the names that Cash partnered with to be named "Producer of the Year" at the Gospel Music Awards four straight years.
He co-wrote and produced the megahit "How Great is Our God" with Chris Tomlin, Mark Hall, and Amy Grant. They planned a spring of concerts opening for Zach Williams beginning in March, but as we all quickly found out...our year would not go as anticipated. The blessing, however, was found in the ability to finish up the group's debut album, Holy Water.
As added validity, We The Kingdom was recently nominated for three Dove Awards. We The Kingdom has all of the intangibles of songwriting, producing, and music talent to be a driving force in Christian music for many years to come. The group's added ability to create diverse Christian music for both the radio and the church house produces a following for every age group's ear and preferred style of worship.
With the introduction and soon establishment of these artists, 2021 promises to be an exciting year for the Christian music landscape. These artists not only have the necessary music talent, but more importantly, they also have a testimony and a grounding in the word of God.
This foundation behind their musical offerings is vital in a time when many are falling away from the faith, or looking for something else, as our world quickly and drastically changes.
Take a listen and support these artists who will be a musical voice for a new generation of believers.
Photo Credit: ©Facebook
---