Newsboys' Peter Furler Asks, "Am I Worth Following?"
Lizza Connor

CCM Magazine

2005

7 Feb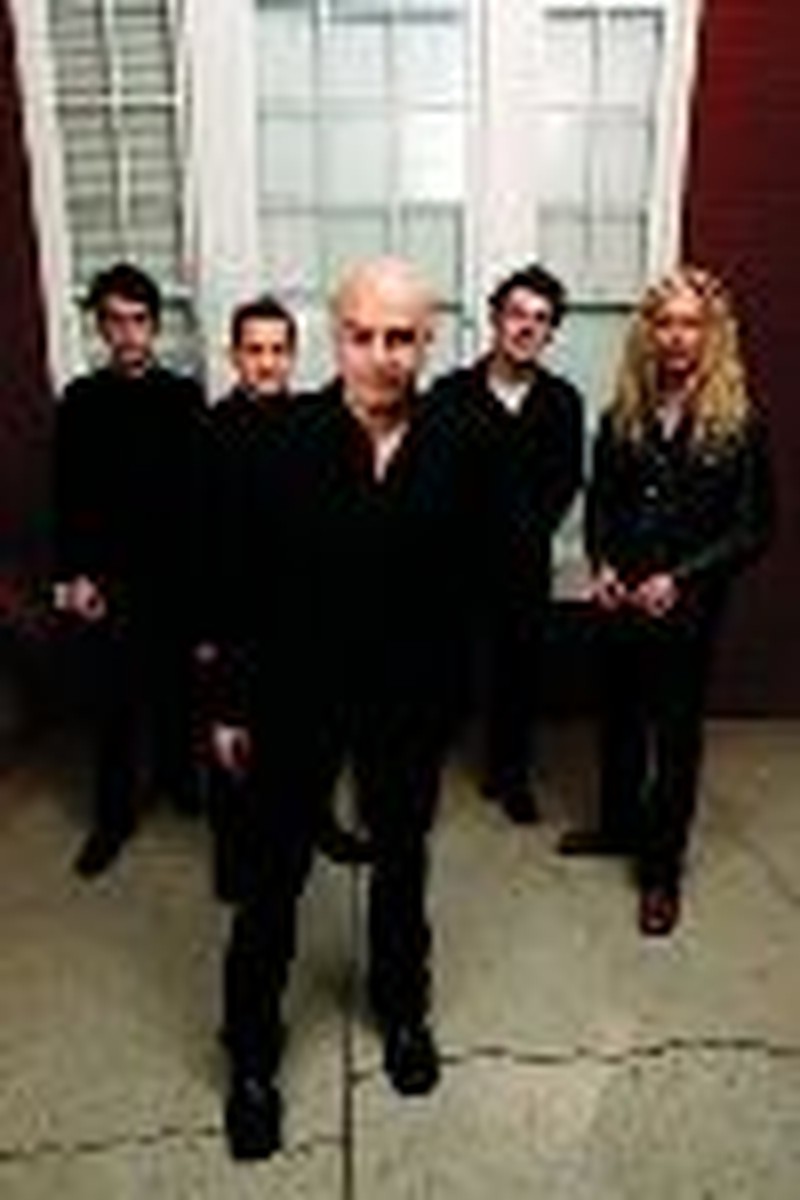 How does it feel?
To be on your own
A complete unknown
With no direction …
— Bob Dylan, "Like a Rolling Stone"
Peter Furler's story today unfolds like any Bob Dylan song — long and meandering, colorful and weighty, slightly unbelievable, nevertheless, vulnerable and honest. From the Franklin, Tenn.-based psychiatric hospital-turned-recording-studio, the Newsboys front man relays his own epic of upheaval, downward spiral and, now, ascent.
This conflict between man and himself is a universal theme that makes for Pulitzer prize-winning literature and world-renowned art. For Furler, it's the stuff of inspired melody and lyrics. His band's latest album, "Devotion," released in November. Furler cites the follow-up to the Dove Award-winning worship CD, "Adoration," as a natural outgrowth of recent events in his life.
But the new CD release doesn't compare to the spiritual renewal he's experiencing, and it is, he says, "far more exciting than music."
Welcome to Struggleville
About four years ago, the Aussie-born singer/songwriter and his band, the Newsboys, comprised of Furler (lead vocals), Jeff Frankenstein (keyboards), Phil Joel (bass), Duncan Phillips (drums) and Bryan Olesen (guitars), were enjoying success beyond what they could have imagined — gold records, sold-out tours, the adoration of audiences and media alike. But things couldn't have been more broken under the surface. "Everything in my life was falling apart," Furler says.
His marriage was strained, and his faith had lapsed. Growing up a pastor's kid, Furler says, had a strange, lasting effect on him. Instead of attending youth group and Sunday services in his youth, he developed a bit of a rebellious spirit. Over the years, he'd moved away from reading Scripture with regularity.
"I couldn't judge my thoughts and attitudes or other people's opinion because I had nothing to judge them against," Furler says. "I didn't know where the truth was, and I was led all the wrong places."
And though he had the knowledge of biblical truth planted in him from earlier years, Furler says it wasn't evident in his life. "I knew Jesus was the way, but I was lost. I knew He was the truth, but there wasn't much truth in me. I knew He was the life, but my life didn't look any different than anyone else's," he says.
Furler plunged into a descent he calls a "crash in slow motion."
We Are a Beginning
"Sometimes when you get floored, that's the place where God likes to find you," Furler explains. He took to heart the famous 20th-century theologian Thomas Merton's words that "even the desire to desire God comes from Him." And although, Furler, a voracious reader, had acquired great knowledge of Merton, Chesterton and Augustine's work over the years, he hadn't returned to the source. Thus, he began petitioning God for a hunger for His Word.
Furler began building a new faith-based perspective as he devoured the Scriptures. God's voice became apparent in his life as he used the Bible as a gauge for others' opinions and circumstances. A new sense of peace settled on him, and his marriage was on the mend; yet something was still lacking. 
As he searched the Word for the missing link, Furler says what struck him most was the value of community and the lack thereof in his own life.
"It's not good for man to be alone," he says, citing Genesis and the creation of man. "I had nothing against church; I just had no spiritual family."
Furler says his idea of church was riding around in his car on Sunday morning listening to audiotapes of Nashville-based Rev. Ray McCullum.
As he gained an understanding of the scriptural principle of community, Furler says God blessed him with friends "worth following," including the Rev. Rice Brooks, pastor of Furler's current church home. 
"Accountability," once a term he'd associated with gossipy small groups and self-help circles, became a source of comfort once he began developing relationships with other godly men.
"You can explain the word 'accountability' to someone, and it just sounds like networking," Furler acknowledges. "But I've found that it just means living in fellowship with one another. Now when I go to church, I don't go for the music, the décor, the atmosphere. I go because it's people walking together in the light."
Personal Revolution
What Furler is finding these days is that "rock & roll is boring in comparison to the true church." This artist, who once viewed his purpose as entertaining audiences, is not the same person now, he says.
"In these last few years, I've lived my life, thinking, 'I've got to seek first the Kingdom and love my wife as unto the Lord. That's all I can do right now," he says. "I know who I am in Christ, and all the other stuff is going to burn away in a beautiful way."
"Newsboys was my 'food' for many years," acknowledges Furler, "but I was starving." What sustains him now is God's purpose. "I don't care about what people think or how our record [sells] because that's not my food anymore. It's about seeking God's Kingdom and having someone in my life who's gone before me, who'll stand by my side."
He recalls an influential, impromptu Bible study several years ago at the studio with Rev. McCullum. The whole band was present and had recognized the crisis brewing, Furler says. McCullum spoke truth that served as a healing salve for the band.
McCullum talked about the church, what it meant to live in community and how to use one's influence in one's respective peer group.
After that, something changed in the group's dynamic. Each member gradually locked into his respective church. The Newsboys members re-examined their relationships with each other. "Because of our pastors, [the relationships] are being restored," Furler says.
Newsboys keyboardist Jeff Frankenstein confirms the change. "Within the band, we've always been 'guy's guys,' who didn't encourage or compliment each other. But we are seeing the Lord do His work."
Furthermore, Frankenstein says Furler's personal testimony has inspired and reshaped the band. "The leader of any group sets the tone, and Peter isn't the same guy I met 11 years ago. He's opened up, and his personality has changed."
Frankenstein adds that the Newsboys have also realized what an example they can be to people and also mourns the fact that "we've neglected that.
"We didn't realize how much we were missing and how much more there was. I know there are people out there who are like us. I know there are fathers out in the audience struggling to keep their families together, and there are kids who are skeptical of the church. For us, as a band, [our goal now is] encouraging the church and other believers."
The Ground Beneath Your Feet
The dramatic change in Furler's relationships with his wife, his band mates and his Creator continues to humble and amaze him, he says. To maintain perspective, he measures his actions against one standard:  "The greatest question I can ask myself now is, 'Am I worth following?'" Furler says. But he's quick to point out he doesn't need a multitude.
"Jesus told us to go into all the nations and make disciples. He didn't tell us to go sell records. The only way I can make disciples is if I am a disciple. That's how we are going to make a difference."
Furler says the most important thing he's learned from the experience is the importance of knowing Scripture and the value of memorizing it. "When the storms of life blew in, I was always blown over because I lacked that foundation," he admits.
"What you put in front of your eyes and in your ears will shape you," says Furler, "and we need to be shaped by God's Word. It's pure, it's living and active."
These days, Furler and his band are pointing audiences toward the devotional they use, "The Purple Book," co-written by Furler's pastor, Rice Brooks. "The Purple Book," slated to be in stores next year, outlines basic biblical doctrines.
Furler says he'd like to see the book, now free at Newsboys concerts, in the hands of a million people over the next year.
"If we are going to spend our time out on the road and leave our families, we want to encourage people to be a part of the church Jesus is building," he says. "Our music will be forgotten at some point, but the Word won't."
What's Next for the Newsboys?
Furler says restoration is a natural step forward.
The band's latest release, "Devotion," follows up the extremely popular worship record, "Adoration," and some question whether these rock & rollers are going in a new direction. Its 10 songs are upbeat and vertical in nature, and Furler employs some of the worship circle's best tunesmiths to co-write, including Tim Hughes and Steve Taylor.
But, according to Furler, there's no grand ideological shift that's taken place here. Rather, these songs are just conduits for relaying his recent experience. "Since I've been so excited about the church recently, there was definitely more of a corporate feel on "Devotion." But I just made this record. I didn't try to make a 'worship record,'" he says.
He does, however, cite one particular experience a few years back that changed his approach to writing songs. As he was sitting in his living room banging out tunes on his guitar, he felt a stirring in his heart.
"God was saying to me, 'Tomorrow night you're going to be in an arena filled with people. How will you lead them to worship Me?'"
"And I couldn't do it. I felt so convicted," he says. "That's when I wrote 'It Is You.'" Furler says from then on he approached his craft with an eternal perspective, and his songwriting hasn't been the same since.
He eschews the question of whether the Newsboys are jumping on some kind of worship bandwagon. "If you're writing a worship song for the wrong motives or to sell records, then … people can sniff that out. They know a phony. There are more worship records out there that don't sell than worship records that do sell."
As for the Newsboys' next release?
"I don't know what it will sound like yet," says Furler.
But he does offer one hint about the content. "I feel like it will be about restoration," he explains. "You adore something, often from a distance. To be devoted to it, you have to come a little bit closer. When you finally touch it, if it's something good, it will start to restore you. And that's what this process has been like for me. I've started to adore the things of God, now I've become more devoted to them, and they've begun to restore me."

© 2005 CCM Magazine.  All rights reserved.  Used with permission.  Click here to subscribe.