Newsboys' Rebirth is Creatively Challenged on Born Again
Christa Banister

Crosswalk.com Contributing Writer

2010

27 Jul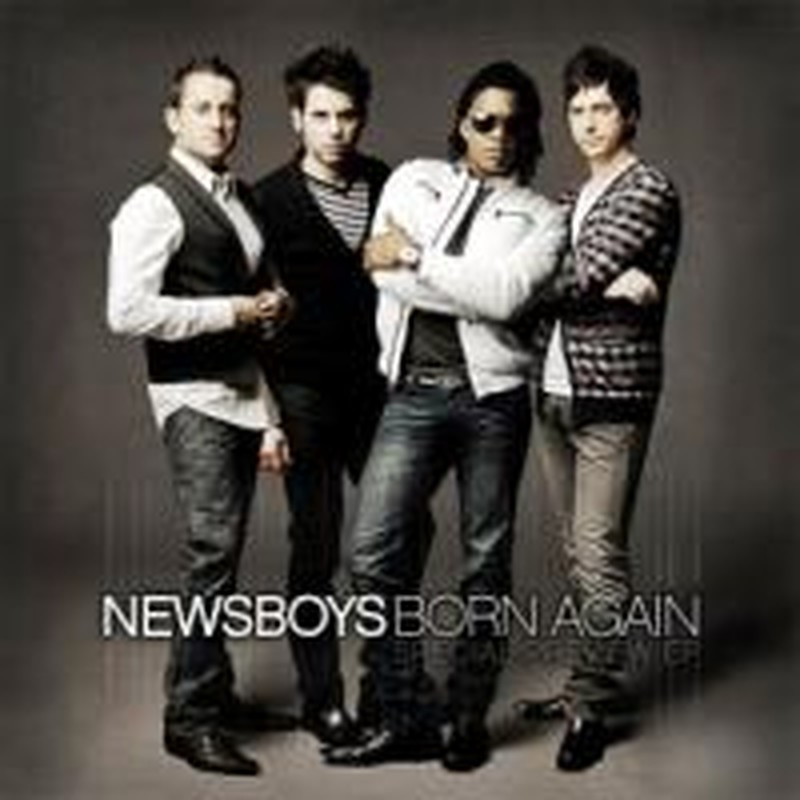 Artist: Newsboys
Title: Born Again
Label: Inpop

Unnecessary covers and mostly uninspiring originals aren't probably the reboot many longtime Newsboys' fans envisioned.

As devoted fans of Petra, Van Halen, Journey and Alice in Chains already know, it can be a seriously mixed bag when you switch up a well-known band's lead singer.

Case in point: Sometimes a change of lineup works remarkably well, (see Petra's transition from Greg X Volz to John Schlitt) and other times, yeah, not so much (like when Steve Perry officially cut ties with Journey to pursue solo stardom) because the replacements simply couldn't compete with their more famous (and beloved) counterpart.

Now, somewhere smack dab in the middle of the argument (a rarity, really) is the Newsboys' recent transition from Peter Furler to dcTalk alum Michael Tait on Born Again, the group's 19th album (including numerous greatest hits compilations).

Considering his enviable rock 'n' roll resumé, Tait was really the perfect successor when Furler decided to step away from the microphone and spend more time with family. Not only did Tait already knew how to lead a supergroup, thanks to more than a decade with dcTalk, but he had the charisma, charm and vocal chops to do a fantastic job.

In fact, in several interviews he's conducted recently, Tait really seems to feel comfortable taking over on Newsboys' classics like "Shine," "Breakfast" and "Entertaining Angels" and is having a blast doing it.

So why is it that Born Again, the Newsboys' first Tait-fronted effort, still feels so flat?

Well, I have a few theories.

First off, the 'Boys have always shined a little brighter in the live setting, and Born Again has far too much studio spit and shine. Now don't get me wrong, I'm all for an album of thoroughly catchy, insanely listenable pop songs, but something about this collection feels a little too contrived. Even a little safe and boring—especially musically.

Not only does every song seem to be screaming "Notice me, notice me" to virtually guarantee future radio airplay, but some of the lyrics, particularly on tracks "When the Boys Light Up" and "One Shot" are too silly to really take seriously.

Even worse are the tacked-on covers of recent worship favorite "Mighty to Save" and dcTalk's mid-90s gamechanger "Jesus Freak."

With 12 opportunities to really sell the idea of Tait as the Newsboys' lead singer, wasting two of them with random, already-been-done covers is a shame. You'd think that if the record label is trying to brand Tait as a Newsboy, giving the audience a lackluster blast from your much-ballyhooed past only serves to underscores how much better the old track was—probably not the statement everyone was hoping for.

All things considered, however, there are definitely a few signs of life on Born Again. Not only is standout opening track "Way Beyond Myself" a dynamic cry against spiritual complacency, but "Miracles," which borrows a page from Muse's Brit-rock handbook, is a step in a more progressive sonic direction with a compelling message to boot.

Unfortunately, there's just not enough of these noteworthy moments on Born Again—something that proves, once and for all, that the latest chapter in Newsboys' history will be just as fun and exciting as the past few.

Maybe next time around?


**This review first published on July 27, 2010.