Newsboys Return to Pop Sound on "Go"
Brenten Gilbert

CMCentral.com

2006

1 Dec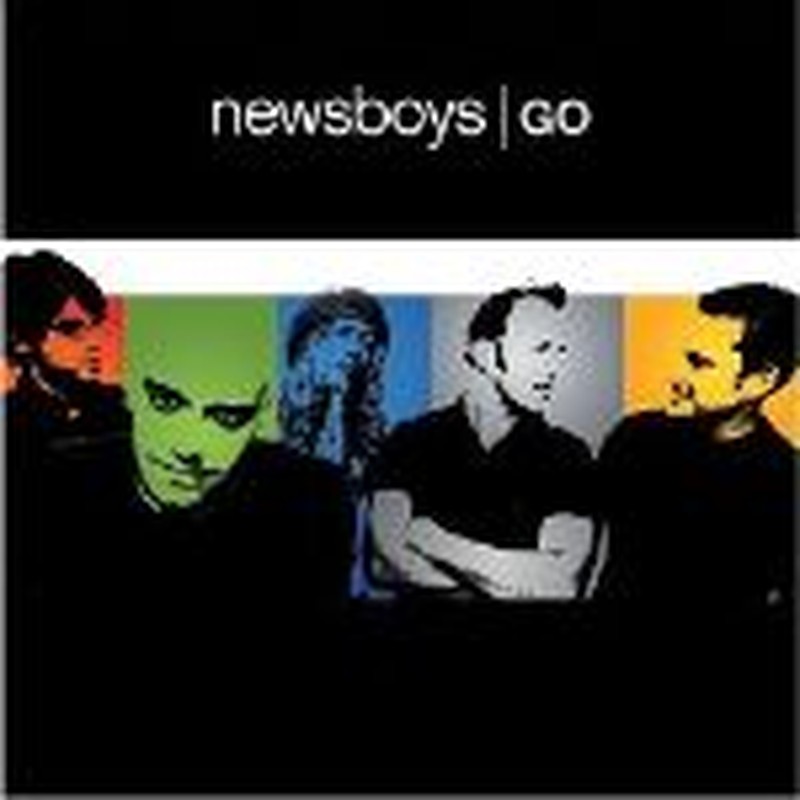 Artist:  Newsboys
Title:  "Go"
Label:  InPop Records
When people think about the Great Commission, it's often set in the context of becoming a full-time missionary.
This adds a significant amount of pressure, making it seem like a giant leap of faith and effort to follow the calling of reaching others with the Gospel message. Perhaps you don't feel like qualified enough to be a missionary, or you lack the deftness of a public speaker. Whatever the case, these doubts and concerns can lead you to neglect this most basic calling on your life. However, you can share your faith simply by making a positive impact in the world around you and that impact may even effect a greater scope than you could imagine.
Coming off of an exciting year that has taken them around the world, performing in places such as Israel, Morocco, and Uganda, Newsboys released their twelfth studio album, one that offers listeners a glimpse of the group's collective heart and mission in life. "Go" works as more than an album and song title, serving as the mission statement for Newsboys and their fans. The title track proclaims the message that Jesus left His disciples as He ascended into Heaven, "Go into all the earth and make disciples." "The Mission" echoes this sentiment, calling for a desire to boldly share the Gospel worldwide. Other songs, namely "Something Beautiful" and "Your Love Is Better Than Life," express the importance and significance of God's love for us. Another theme that seems to recur on the album is that of overcoming fear and depressions as evidenced in "Gonna Be Alright," "The Letter" and "Let It All Come Out."
Perhaps the most notable aspect of the album is the return of the pop sound that earned Newsboys such a large audience throughout their career. After two consecutive "worship" albums with a toned down feel, the group wastes no time digging back into the energy and fervor of past hits, leading off with "Wherever We Go," an upbeat pop number whose biggest detraction seems to be the inclusion of the phrase "holla back" (made infamous by Gwen Stefani).
As the rest of the album unfolds, listeners are treated to some rock-laced pop tracks similar to the likes of Audio Adrenaline ("Go", "I am Free"), a dance hall track ("Something Beautiful"), an experiment in Brit-pop dance ("Your Love Is Better Than Life"), and some good clean fun courtesy of everyone's favorite "Oi Boys." "The Mission" seems to be the most promising track with a very enthusiastic and lively chorus, but tracks such as "Secret Kingdom" clearly borrow much from past releases, leaving the album feeling slightly dated and less than fresh.
So Newsboys seem to be back in the swing of things musically since "Go" is such an enjoyable album on the surface. Digging deeper, however, the collection doesn't quite hold up to the group's hit albums from yesteryear. Perhaps it's just a bit of rust that needs to be shaken off. Regardless, "Go" is still a rather fun album, only disappointing in the sense that the once cutting-edge pop outfit has settled for a middle of the road effort.


© 2006 CMCentral.com.  All rights reserved.  Used with permission. 

Visit CMCentral.com now and join the single largest online community of Christian music fans on the internet.  CMCentral features  daily music news, exclusive interviews, album reviews, weekly devotions and feature articles written by some of your favorite Christian artists, and much more.  CMCentral is also the home of the most popular Forum for Christian music fans that you'll find anywhere on the Internet.  Come see what all the buzz is about!