Newsboys Serve up Second Helping of Worship on "Devotion"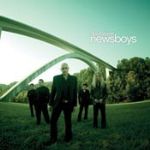 Artist:  Newsboys
Label:  Sparrow
The job of a music critic can be downright baffling: Trying to rate and evaluate something as subjective as art (much less artful worship) is often a hit-or-miss affair. Case in point: When Newsboys released its first worship project, "Adoration," just shy of two years ago, it was vilified by some critics, including CCM's own reviewer of choice. Yet, it clearly connected with more than the band's large fan base, as it became the fastest-selling Newsboys album to date, attaining gold certification for sales of more than half a million copies in less than a year. And need we mention the No. 1 smash hit and new modern worship fave "He Reigns"? "Devotion" looks to follow in "Adoration"'s successful footsteps. And, as the saying goes, "If it ain't broke, don't fix it."
If you liked "Adoration," you'll find plenty to like about "Devotion" as well, as it is, in almost every way, a continuation of that album. The project is again driven primarily by the multi-tasking Steve Taylor and Newsboys' own Peter Furler. This time, though, Furler flies solo on the production chores, while Taylor's contributions are limited to songwriting and serving from a distance as executive producer. There are seven original tunes and three covers on "Devotion" — one less and one more, respectively, than on "Adoration." Taylor had a hand in writing all but two of "Adoration"'s originals; this time, he has a hand in writing all of them.
Musically, there are huge hooks, repetitive and bombastic choruses, soulful background vocalists, polished production and Furler's pleasing and engaging vocals. Stuart Garrard of Delirious makes a guest appearance, as does John Ellis of Tree63. And though "Devotion" skips the two live tracks that "Adoration" offered, it does feature a duet with tour mate Rebecca St. James on Matt Redman's oft-recorded "Blessed Be Your Name."
Lyrically, the project is somewhat scattered. For every winner (Tim Hughes' "When The Tears Fall"), there's a curveball such as "I Love Your Ways," with the curious lyric "I love to feel the runner's high of Your ways/Ah, the high of Your ways" or the line in "Landslide of Love" that comes out of nowhere to say "Since we don't believe in Santa Claus/Maybe we'd best stay awake."
For every solid "Name Above All Names," there is a monotonous "Presence," which concludes with "It's my desire/Lord, it's my desire/Lord, You're my desire/I want to feel Your presence/I want to feel Your presence/I want to feel Your presence/I want to feel Your presence, Jesus."
Oddly, by far the most interesting song here is "The Orphan," though its lyric is so abstract ("I try to settle but I just pass through/A rain dog, a gypsy, a wandering Jew") that it seems out of place on a worship album.
Some music critics will, no doubt, repeat the mistake they made with "Adoration" and critique "Devotion" by the standards set with 2002's "Thrive" and the Newsboys' earlier rock offerings. To do so is to misunderstand the genre of modern worship. With "Devotion" Newsboys did not set out to create a musically sophisticated rock album featuring scene-stealing instrumentation, intricate chord progressions and unexpected time-changes. Rather, the band intended to record a musically immediate CD so highly accessible it would easily prompt collective worship. And that's exactly what they did.

© 2004 CCM Magazine.  All rights reserved.  Used with permission.  Click here to subscribe.