*NSYNC ~ No Strings Attached - CD Review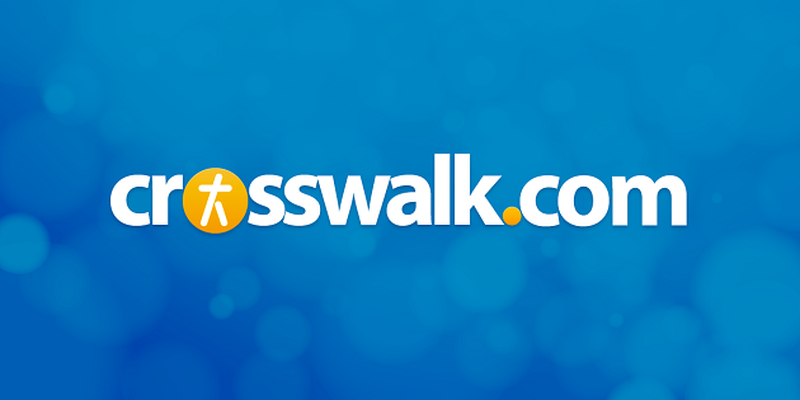 by Mark Smeby - Senior Editor of the Music Channel at crosswalk.com
Crosswalk.com has long held the motto: "Not just Christian information, but information for Christians." With this in mind, we at the Music Channel are from time to time interested in taking a look at what kind of music Christians are listening to, not just focusing on Christian music. With the fact that there are millions of *NSYNC fans, and many of them are Christian young people (and even some of their parents), we thought it would be worthwhile to take a look at their new CD from a Christian perspective, allowing parents to make an informed decision about whether to purchase this project for their kids.
If you're looking for an energy-filled, relationship-driven, modern pop extravaganza,
No Strings Attached
more than delivers. Slammin' beats with passionate soul-inflected vocals, mixed with dreamy harmony-drenched ballads, this new project gives their fans more than just what they love; they turn it all up about five notches on the intensity scale. Overall, *NSYNC appears to want to provide quality entertainment for their fans. It's not so much about conveying any certain message or political stance, but really just to have a good time. It's pop music. At that, *NSYNC highly succeeds.
In the liner note thank you's, several of the guys mention thanks to God, "my Heavenly Father," and "my Lord and Savior Jesus Christ." One guy even quotes part of the Lord's
Prayer
. Another guy quotes Phil 1:3, and another says, "God is our refuge and strength, and without him, none of this would be possible." They are very obviously interested in giving God credit for their success. This all raises the question of whether the guys are sending a double message with the inclusion of lyrics promoting a lifestyle that doesn't necessarily line up with God's standards for His followers.
There's no question that you can listen to this project just for the music - but what are the guys saying in between the grooves?
1. "Bye, Bye, Bye"
- This huge hit is an aggressive, in-your-face break-up tune. He tried, she wasn't willing to be faithful, and now he's through with her.
Don't wanna be a fool for you/Just another player in your game for two/You may hate me but it ain't no lie Don't really wanna make it tough/I just wanna tell you that I had enough/It might sound crazy but it ain't no lie/Baby bye bye bye
listen to clip
2. "It's Gonna Be Me"
- Another sure-fire smash. In this "relationship" he's willing to love her, but she's been hurt in the past and is having difficulty trusting him. He's trying to convince her to move beyond her broken past and open her heart to him.
Every little thing I do/Never seems enough for you/You don't wanna lose it again/But I'm not like them/Baby, when you finally/Get to love somebody/Guess what/It's gonna be me
listen to clip
3. "Space Cowboy (Yippie-Yi-Yay)"
- With interesting allusions to end of the world
prophecies
, even mentioning how everyone's talking about Jerusalem, the guys say instead, "I've got my eyes on the skies." Nothing too profound about this tune, except encouraging people to "take a space ride with the cowboy, baby." Guest rap from TLC's Lisa "Left-Eye" Lopes. You'll be singing along to the "Why-yi-yi-yippie-yi-yay-yippie-yi-yo-yippie-yi-yay" in no time flat.
listen to clip
4. "Just Got Paid"
- To the number remake of the Johnny Kemp R&B smash. This one's all about going out on Friday night after getting your paycheck and going from party to party. References to "booty-shaking" and "gettin' down" abound.
listen to clip
5. "It Makes Me Ill"
- This tune is all about jealousy towards an ex-girlfriend for having a new boyfriend. He obviously wants her back.
listen to clip
6. "This I Promise You"
- Written and produced by Richard Marx, this sweet ballad is similar to any of his own hits ("Right Here Waiting" or "Now and Forever") with its sentiments of unconditional love and commitment. Perfect for weddings and high school proms. Hopefully not in that order.
I will take you in my arms/And hold you right where you belong/'Til the day my life is through/This I promise you
listen to clip
7. "No Strings Attached"
- Another slammin' burst of energy sure to work like a giant dose of caffeine. Once again, our hero is trying to convince a girl that her current boyfriend is up to no good, with his wandering eye and lack of attention. He promises to unconditionally be everything that she needs.
I know that you've hurt in the past/But if you want it here's my heart/No strings attached
listen to clip
8. "Digital Get Down"
- This could possibly be misconstrued as a reckless endorsement of internet chat room relationships, but it hardly stops there. This guy is giving his long-distance girl (perhaps they're married) instructions for how if they "can't get together naturally, then we can get together on the digital screen." The funky grooves and electronic bleeps and boops can't help but cover-up a cleverly choreographed mis-step.
listen to clip
9. "Bringin' Da Noise"
- Another groove-infected anthem about having a great time, "turning this party out" and "raisin' the roof." Catchy yes, but filled with messages of self-centered humanism like: "Lose your mind, let your body take control," "Do what you feel inside," "It's your world, all you want and more, so baby, go and get yours." This song may very well be about dancing up a storm at a friend's house, I'm not sure.
listen to clip
10. "That's When I'll Stop Loving You"
- It's still hard for her to trust him because she's been hurt in the past, but he wants her to believe him that he'll never leave her. Written by Diane Warren, the amazing songwriter behind many of Celine Dion's huge hits.
When winter comes in summer/When there's no more forever/When lies become the truth/That's when I'll stop loving you
listen to clip
11. "I'll Be Good For You"
- A mid-tempo groove that (once again) tries to convince her that he'll be able to show her how love is meant to be.
listen to clip
12. "I Thought She Knew"
- Classy a cappella weeper about regretfully never telling her how much she really meant to him.
My love light burned for her alone, but she couldn't see the flame, only myself to blame, I should've known
listen to clip
We want to hear what you think about *NSYNC and their new project - tell us in the *NSYNC Forum!
For complete tour information - click here!
To return to the *NSYNC main page
click here.