On the Wings of a Dove: Country's Elite Revisit Their Roots
Lizza Connor

CCM Magazine

2004

6 Feb

COMMENTS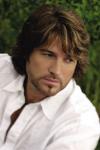 On Nov. 7, 2001, Alan Jackson walked onto the stage of the Country Music Awards in Nashville, sat down on a solitary stool, gently picked his guitar and sang these words: "I know Jesus and I talk to God/And I remember this from when I was young/Faith, hope and love are some good things He gave us/And the greatest is love…"
Voted CMA's "Song of the Year" the following season, "Where Were You (When the World Stopped Turning?)," Jackson's heartfelt response to the violence of Sept. 11, 2001, relayed the redemptive, faith-based theme that has long been a part of the genre.
Country music's first family, the Carters, was the genre's earliest successful recording group to fuse country music's core components — the rural Southern lifestyle and the importance of faith and family values — in singable melodies with mass audience appeal. Classic Carter tunes such as "In the Highways" and "The Far Side Banks of Jordan," though often mournful as they relayed the hardships of Appalachian life in the 1930s, resounded with a faith in the God who sustained them and a hope of better things to come "when we see paradise."
Over the years, country music's popularity with the American public has fluctuated. Folks like Randy Travis took the genre to new heights in the 1980s when the trend turned from the pop-influenced production of the 1970s to a more traditional sound. The last several years have seen, again, a pop-tinged country market, though lately the content of the tunes hearkens back to country's gospel roots.
Last year a slew of established country heavyweights released records with crossover appeal in both the Christian and country markets. Three-time GRAMMY winner Travis, country music legend George Jones and singer-turned-actor Billy Ray Cyrus recorded albums with classic hymns, story songs about real life from a faith perspective and even a few modern-worship tunes. Additionally, songs that invoke Jesus' name, while commonplace in the contemporary Christian music market, have raced up the country radio charts in recent months. Take, for instance, Travis' chart-topping "Three Wooden Crosses," Columbia recording artist Buddy Jewell's "Help Pour Out the Rain (Lacey's Song)" and MCA newcomer Josh Turner's "Long Black Train." Even CMA's 2003 "Duo of the Year" Brooks & Dunn sing about "where I met Jesus" in the upbeat "Red Dirt Road."
The result of this return to roots has undoubtedly translated into ringing cash registers at retail stores. But more importantly, it has served as an entry point for those unfamiliar with the gospel of Christ. As Travis tells CCM Magazine, "It's music ministry, plain and simple."
For Travis, country success paved the way for a ministry he "couldn't walk away from."
George Jones, a country music legend and believer who came to know God in the latter years of his life, released his Gospel Collection earlier this year. He told CCM Magazine: "I always included a gospel song as the last cut on my records over the years because I felt it made an album complete, and I'd always wanted to make an entire gospel album." Finding time to execute the idea and convincing his record company that it was a worthy venture were the stumbling blocks to making that a reality, according to Jones.
Randy Travis, a longtime Jones admirer, found himself in the same predicament after the release of his multi-million selling debut, "The Storms of Life," and his even more successful follow-up "Forever and Always."
"I'd meet so many people out on the road who'd come up and ask me if or when I was going to do a gospel album," Travis says. "Fans would say, 'Here's what you need to do, and here's a list of songs you ought to record.'"
In 2000, after years of prompting but never the right timing, the opportunity materialized when Travis inked a deal with Christian label Word Records, home to artists such as Amy Grant, Point of Grace and the sister label to his Warner Brothers label home.
Travis' first attempt, "Inspirational Journey," garnered several Dove Awards but made little headway in the pop-heavy Christian radio arena. His overall experience in what he was coming to know as the "CCM market," however, had an enormous impact that continues to fuel his passion for creating art that points to the Creator.
But Travis' story is far from that of the typical Christian artist. He wasn't reared in church. He didn't learn harmony and melody in the choir loft. He couldn't even tell you the definition of "youth group" growing up. Instead, Travis took a path more akin to the typical rock & roll "live fast, die young" mentality. As a teen in rural North Carolina, Travis' life had all the makings of what most view as a typical country song: lots of alcohol, run-ins with local law enforcement, even high-speed car chases on backwoods dirt roads.
At 14 he debuted on the honky-tonk circuit, and by 20 he was running ragged from the pursuit of Nashville stardom. One particular evening, Travis felt something tugging at him to pick up the Bible he kept around. "I was amazed at how much peace of mind [the reading] brought and how well I slept," Travis says. "That peace lasted well into the next day, and that wasn't something I was used to or knew a lot of, due to my background." Such comfort, incomparable to anything he'd ever experienced, was the catalyst for significant spiritual renewal in Travis' life.
"Inspirational Journey" allowed him to convey his newfound faith via his chosen profession. Two years later, Travis released "Rise & Shine," a collection of story songs penned from a Christian perspective that was musically painted with fiddles and steel guitars. But one song proved the album's standout.
The gospel ballad "Three Wooden Crosses," written by Kim Williams and Doug Johnson, relays a tale of tragedy but concludes in hope and higher purpose. Word Records personnel chanced releasing the song to country radio and witnessed the rise of a true hit. "Three Wooden Crosses" achieved No. 1 status at country radio (Billboard, R&R and Music Row charts), an unprecedented achievement by a Christian record label on the country charts. At press time, the song had just garnered a host of other accolades, including both CMA's and the Christian Country Music Association's "Song of the Year" award.
Travis' latest release, "Worship & Faith," finds the baritone interpreting classics like "The Old Rugged Cross" alongside a few modern praise tunes. At a New Mexico studio, Travis and his musician buddies holed up for three days with acoustic instruments for what seemed like "more fun than work," he admits. His vision for the project was to "articulate [these songs] in a way that sounded happy," he says, and to emphasize the uplifting spirit of the standards.
Since his foray into the Christian market, Travis says he's been most surprised by the way his success in country music has allowed him to share his testimony of faith.
"I'd never heard the term 'music ministry' before I recorded 'Inspirational Journey,'" Travis admits. But one particular instance impressed upon him the true meaning: "There was a woman [who told me] about her son coming to hear me play at a church. She said, 'He was just like Randy with the [history of] drugs and alcohol.' She was afraid he was going to get killed. After the altar call that night he went forward, was saved and has since been a completely new person, she told us." Travis pauses, then continues emphatically: "I want to continue doing that. How could I not if I truly believe the Word of God, what I read in the Bible and what I hear preachers preaching about?
"If nothing else, there's still the one thing Jesus said: 'If you take My name before man, I'll take yours before the Father.' How could I walk away from that?"
 
Travis gained a labelmate in Billy Ray Cyrus late last year, when the singer with 15 top 10 country songs to his credit joined the Word Records roster and released "The Other Side." Cyrus, perhaps best known for his upbeat love anthem "Achy, Breaky Heart," says his faith walk began "the day he was born."
 "My grandfather was a Pentecostal preacher. My dad had a gospel quartet in his church. I was raised in my grandfather's church, and I went to a lot of revivals in Flatwoods, Kentucky," he tells CCM Magazine from the set of "Doc," where Cyrus is taping his fourth season for PAX network's number one-rated show.
"My other grandfather played the fiddle, and Saturday nights were a combination of listening to the Grand Old Opry [on the radio] and hearing my family practicing bluegrass music. On Sunday morning, I'd be sitting in my grandfather's church singing 'I'll Fly Away.'"
Inspiration for his recent gospel release hit while on the set of "Doc," when he felt prompted to make a record "saying thanks to Almighty God for all His blessings," Cyrus remembers. "I'd been taping for about 15 hours. I was in my dressing room, and I just dropped to my knees to say a very desperate prayer. I asked God, 'Am I doing what I'm supposed to be doing with my life? This feels crazy! This doesn't feel like what should be happening to a boy from Kentucky.' It was a clear moment of peace when I heard the answer from the Lord."
Just a few minutes after his prayer time, Cyrus received further confirmation when he got a phone call from Nashville producer Billy Joe Walker Jr. (Pam Tillis, Mark Chesnutt). "He said, 'Billy Ray, I hope you don't think I'm crazy, but I just had this overwhelming feeling that you and me should go make a gospel record.' I said, 'Wow.' Then we just started on it."
The album is a collection of standards, such as the blues/rock rendition of "Amazing Grace" and uplifting tunes penned by some of Nashville's top writers. Christian music fans may recognize one particular song, Bebo Norman's "Tip of My Heart" from Norman's "Big Blue Sky" (Essential) album. "I'd heard that song four years ago and wanted to cut it then. I was a big Bebo fan. I pitched it for two mainstream albums, but my record companies at the time didn't understand the song," says Cyrus.
Cyrus says his goals, these days, are best explained by the contents of a letter he received from one of his heroes, Johnny Cash, in 1992. "It says something to the effect of, 'Billy Ray, you remind me of a good friend of mine — Elvis Presley. Like Elvis, you continue to remind people where all good things come from. Continue to let people know that all those things come from Almighty God. (Signed) Johnny Cash.'" Continues Cyrus, "My prayer has always been that God would give me the wisdom, faith and vision to do the things I was supposed to do, to be the person I was supposed to be, to sing the songs I was supposed to sing. It was evident to me that I couldn't go any further in my life or career until I paid tribute to Him."
Following Travis' and Cyrus' example is a new class of emerging country artists who are, by the nature of the songs they are singing, ushering faith in Christ into the spotlight.
Newcomers like USA Networks' "Nashville Star" (the "country" version of "American Idol")-turned-Sony-recording-artist Buddy Jewell, MCA Records' new soulful traditionalist Josh Turner and Statler Brothers' progeny, Grandstaff, readily acknowledge their gospel music roots and readily admit a present reliance on God for direction and inspiration.
Grandstaff, comprised of cousins Wil and Langdon Reid, released its debut country album, "Circles" (Yell/Compendia), last summer and cite efforts like Travis' as "genuine and inspiring" as they, likewise, work to restore gospel music to its well-deserved place in country's crown. "Our dads [The Statler Brothers' Don and Harold Reid] started out in gospel music and never deserted it because it was near and dear to their hearts, and it is to ours as well," says Wil. In preserving that tradition, Grandstaff says they'll include gospel cuts on every record and in every concert they perform.
Turner, recognizable by his country radio gem "Long Black Train," a song that deals with overcoming temptation, reiterates the importance of preserving country's gospel roots. "Country music's heritage comes from a faith-based mentality. It comes from people singing in churches and on front porches. The music was a part of everyday life. Country music singers and fans back then were manual labor workers. They were farmers. They lived up in the hills in rural areas where they had to use their hands, and they had to rely on God for their next meal. 'Country' meant things like that, where faith played a huge part in their lives. That bled over into the music."
Turner concludes that gospel singing isn't just about proselytizing, though. No doubt there's an important message couched in a catchy melody, he acknowledges. "But I want people to feel what I'm about, no matter what kind of song I sing. I don't want to have to preach to somebody or sing a gospel song just for them to understand I'm a Christian," he says. "I want them to see it in my eyes and hear it in my voice."

© 2004 CCM Magazine.  All rights reserved.  Used with permission.  Click here to subscribe.