On "Turn Around," Jonny Lang Revisits His Faith
Brenten Gilbert

CMCentral.com

2006

10 Oct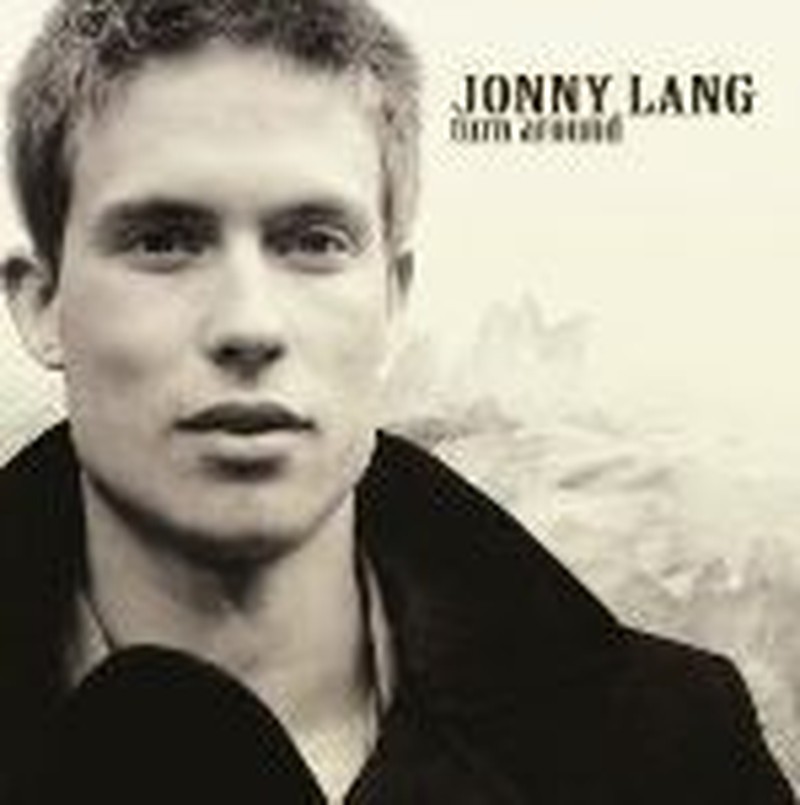 Artist:  Jonny Lang
Title:  "Turn Around"
Label:  A&M Records
There's a pretty famous NFL blooper reel that shows a defender recovering a fumble and running with all the strength he can muster the full length of the field, collapsing in the end zone. However, it wouldn't be a blooper if there wasn't a catch. Unfortunately, he had run the wrong way down the field and his journey ended with a score for the other team.

Life is full of surprises like that. Sometimes we realize that we've poured all of our efforts into achieving the wrong goals.
Well-known and critically acclaimed, Jonny Lang has already experienced a significant amount of success in his musical career as a blues guitarist. At the age of 12, Lang began a career path that would allow him to excel over the years gaining status and recognition. In the midst of all this success, however, Lang realized that he needed to get back to his roots and reestablish his faith. The result of this desire is "Turn Around," an album that finds Lang returning to the days of singing in church and using his talent to proclaim the Gospel message.
Lang reveals this message of hope with well-crafted songs that use his own failures and short-comings as first-hand examples of our need for forgiveness and accountability. "Bump in the Road" and "Only a Man" reveal some gripping insight to the life of Jonny Lang and the decisions that have brought him to this place in life. The title track offers encouragement to listeners stating that, no matter how many wrong choices we make, "it's never too late to turn around." This encouraging thought is echoed on the track "Anything's Possible," a song that tells listeners to pursue their dreams, and "My Love Remains," a song that explains that God never leaves our side. Other themes found on the album include growing up and moving on ("Last Goodbye"), the importance of prayer ("On My Feet Again"), and the hope we have in Heaven ("On That Great Day").
"Turn Around" may take listeners by surprise, musically, if they aren't familiar with Lang's past work and/or style. Jonny Lang is a blues guitarist after all and the Christian music industry is typically devoid of the blues. However, Lang melds his phenomenal talent within the genre with a gospel and soul sound remarkably well to create a warm and refreshing listening experience that is unparalleled elsewhere. The raw vocals of tracks like "Bump in the Road" and "The Other Side of the Fence" may take a little getting used to, but tracks like "Last Goodbye," a beautiful R&B ballad, and "My Love Remains" show off a stunning range. The musical highlights include the spectacular guitar solos laced throughout the album - particularly on "Don't Stop for Everything" - and the varying rhythms and song structures found on the disc.
It's always a pleasure to listen to a Jonny Lang album. "Turn Around" is perhaps even more relatable because of the positive message, but Lang has consistently put out quality projects. Lyrically and musically, the album stands apart from the typical Christian album, making this a very rich endeavor that's exciting and well worth picking up. Not one to miss.


© 2006 CMCentral.com.  All rights reserved.  Used with permission. 

Visit CMCentral.com now and join the single largest online community of Christian music fans on the internet.  CMCentral features  daily music news, exclusive interviews, album reviews, weekly devotions and feature articles written by some of your favorite Christian artists, and much more.  CMCentral is also the home of the most popular Forum for Christian music fans that you'll find anywhere on the Internet.  Come see what all the buzz is about!