One Silent Night-The Album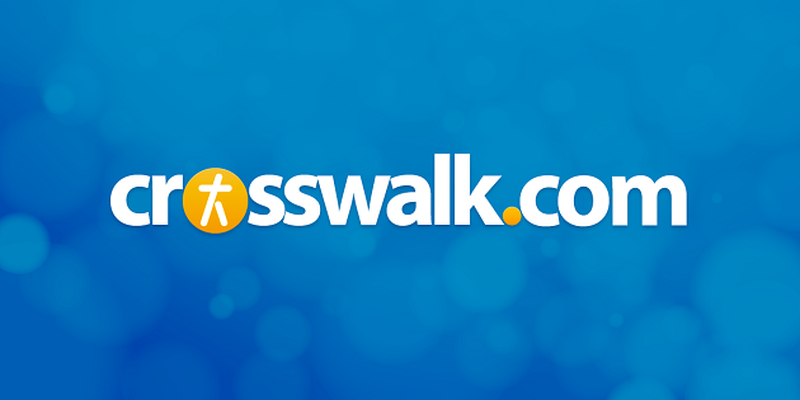 One Silent Night
Back in the early 19th century, little did a humble Father Joseph Mohr know that the simple song he penned to celebrate his own awe of the
Christmas
story,
Silent Night,
would, in fact, come to represent the meaning and joy of the season to the world even 200 years later. It is in the spirit of that song, and the story that inspired it, that a stellar cast of some of the most honored women in Christian music have joined to create
One Silent Night,
a transcendent album of worship, reflection and celebration. It is a project that is all at once a powerhouse gathering of talent and a gentle rendering of some of the most tender sentiments of the season.
Brought to life through the creative vision of Myrrh records,
One Silent Night
boasts 11 award-winning female vocalists lending their vocal and lyrical interpretations to a collection of Christmas songs old and new. Backed by the lush orchestrations of Carl Marsh, the album's artists include Cindy Morgan, Ginny Owens, Rachael Lampa, Erin O'Donnell, Jaci Velasquez, Amy Grant, Sixpence None The Richer's Leigh Nash, Crystal Lewis, Nicole Mullen, Mire Brennan and
Anointed
's Da'dra Crawford and Nee-C Walls.
Produced by Monroe Jones (Third Day, Salvador, Mark Schultz, Chris Rice, Caedmon's Call, Ginny Owens), the album moves through a myriad of styles, including powerful pop, inspirational ballads and soulful standards. And although corralling such a diverse set of artists and song styles might seem an impossible dream, the project virtually knit itself together through its underlying vision -- to tell the story of Christ's redemption of man through his birth in Bethlehem. The creators and artists strove for the album to be a musical soundtrack to that opening night of the greatest story ever told.
The curtain rises to a haunting orchestration of "O Come, O Come Emmanuel," and then the story begins with the Cindy Morgan-penned
Joy.
Morgan says she found her inspiration in picturing that holy night: "When we turn back the clock to that moment, to the second the cry was heard, the cry of a tiny Savior, forging his way into the world, I imagine that what followed was a deep silence that filled them completely. The song
Joy
was written from the imagery of that moment, when, if you were listening closely, you might have heard all of heaven singing."
The tapestry of music and ideas continues with Ginny Owens contribution, the anthem-like and hope-filled
We Are Not Forgotten.
Reflecting on hundreds of years of struggles and questions that preceded the birth of Christ and the fulfillment of the great promise in Christmas, Ginny's words magnify her own hope. "He was sent to deliver us and I rejoice in his deliverance," she says. "And I want this song to remind us of the promise that he has freed us and come to save us."
The new mother of a first-born daughter, Erin O'Donnell offers her own version of a modern Christmas classic, the Mark Lowry/Buddy Green penned,
Mary, Did You Know.
Jaci Velasquez then continues the pageant with a new arrangement of the title song,
Silent Night.
Also borrowing from the rich treasure chest of old Christmas carols, Crystal Lewis brings her powerful vocal prowess to the soaring
O Holy Night
-- and considers the song she was chosen to sing a true blessing. "It perfectly summarizes the whole theme of this album. A holy night, perfect, pure and precious," she explains. "What a shame that the word has been trampled and misused today. In its original form, it describes what we strive to be -- like Jesus: holy, pure, without blemish, without stain, like Him. Alas, we strive in vain, were it not for the precious gift given us on that holiest of nights!"
And it was on that holy night that another woman, a young girl named Mary, humbly offered her own gift to a waiting world. That poignant realization, and, in fact, ardent admiration of such a faithful heart has inspired countless songs, stories, legends and tributes throughout the ages.
One Silent Night
looks at that incredible life and visits the thoughts, dreams and prayers that must have surrounded Mary that night in Bethlehem.
Fifteen-year-old Rachael Lampa appropriately sings
I Choose You,
which eavesdrops on God's conversation with Mary, promising her the peace that she herself was about to bring to the world. In the introspective
Child of God,
Amy Grant offers a lullaby through the eyes of Mary. "Who am I to hold the Savior?" she asks, and then answers her own pleas with, "Heaven's child has come, to make of me a child of God." Finding her own kinship with Mary, singer and songwriter Nicole Mullen speaks directly to her, "If you could sing your soul's song to an audience of one, then Mary, so can I."
In her beautifully plaintive voice, Leigh Nash shines on the tender
Babe in the Straw,
and Celtic songstress Mire Brennan delivers an angelic
Rose of Bethlehem,
commenting that, "It is the image of purity that Jesus brought to this muddled world." Anointed's Da'dra Crawford and Nee-C Walls close out the album with their joyfully energetic version of
Angels We Have Heard On High,
a glorious finale to this celebration of the promise of Christmas.
A companion book, also titled
One Silent Night,
to be released simultaneously with the album by CCM Books/ Harvest House Publishers, expands on the theme. The book, written by Janice Chaffee, invites several of the album's artists and a gathering of other women of faith to share stories of their own expectations, struggles and surprises that surround Christmas.
"Through a young woman, God delivered a Savior to the world," recounts Chaffee, "and through the voices of women today, the message of the Savior continues to be heard. In the
One Silent Night
projects, each woman tells of her unique encounter with the Infant in the manger, the Savior in a stable."
To listen to tracks from this album click here.