One to Watch: Day of Fire
Kelly O'Neil

CCM Magazine

2005

31 Jan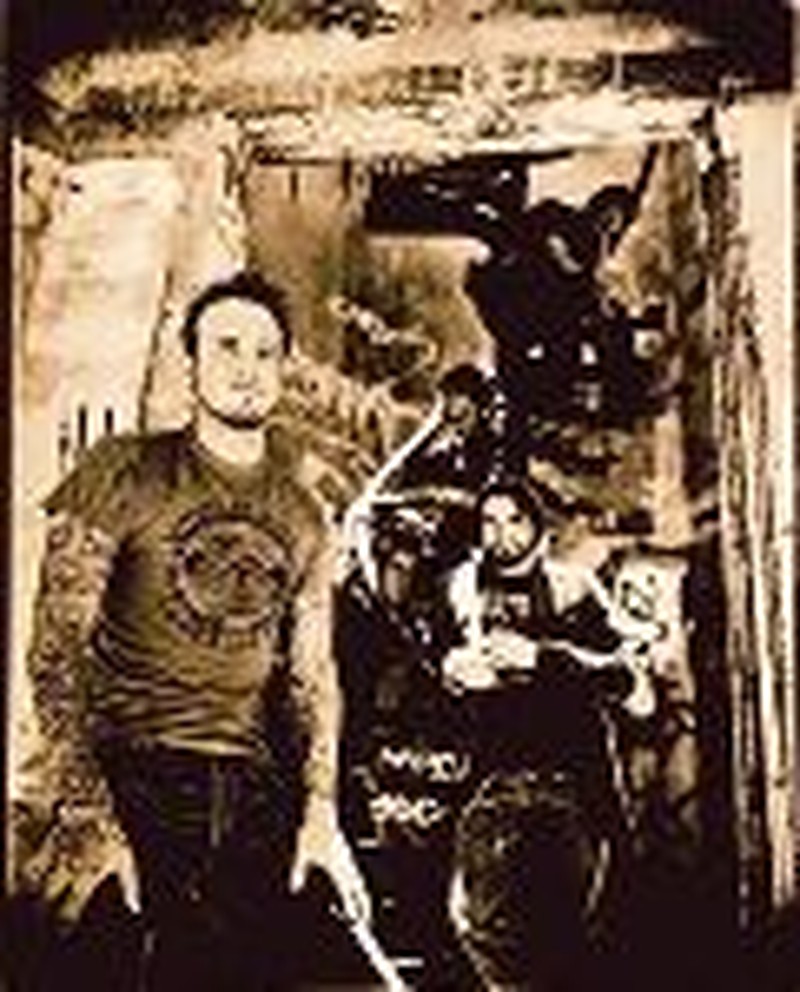 Joshua Brown is a living, breathing example that God's love can truly reach anybody. The former front man of Island/Def Jam hardcore outfit Full Devil Jacket fulfilled his dream of playing music just a few years ago in front of thousands of people, sharing the stage with Nickelback, Fuel and Creed. But along with fame came drug problems and depression that eventually led Joshua into rehab for heroin addiction. Then he met God. Joshua eventually quit the band in the middle of recording its sophomore album.
Back home in Jackson, Tenn., the downtrodden singer befriended guitar player Gregg Hionis (pronounced "high-oh-nis") at the Family Worship Center; and the desire to write songs returned — this time with a hope-filled purpose. The duo became Day of Fire, landed a deal with Essential Records and released its self-titled debut in October. Day of Fire is currently touring with Third Day and tobyMac.
CCM:  What was it like to be a brand new Christian and still be in Full Devil Jacket?
Joshua:  It was one of the best and worst times of my life. I was in L.A. and trying to record our second record, and I was miserable. I would wake up each morning and spend time with God and, man, He would make me feel whole. And this same day I would go into the studio and try to record this music, and I would just feel horrible again — you know, this depression and anxiety. And God was showing me that He wanted me to live my life with Him. It was like He was leading me out of that darkness; and, eventually, I just got to a point to where I couldn't go back into the darkness anymore.
CCM:  When you left Full Devil Jacket, what did you see yourself doing?
Joshua:  I had zero direction. I quit Full Devil Jacket and went to go work at a nursing home washing dishes. All I knew was I needed more of God. I had no plans; I didn't even have a desire to get back into the music industry — ever. But I did desire to follow God, and I desired to be what God created me to be. And I was asking God, "Who am I? What do You want me to do in life?" And God began to speak to me, and He began to slowly show me where He wanted me.
CCM:  When you were touring with Creed, did you and Scott Stapp (Creed's former front man) ever get into any discussions about faith?
Joshua:  You know, we never really talked about God. At that time I didn't really want to hear it. Scott kind of stayed away from everybody. I felt like he didn't really want to be involved in all the rock & roll stuff that I was involved in. And I kind of respected that.
CCM:  Do you have any desire to see him now and catch up?
Joshua:  Of course! Honestly, when we toured with Creed I didn't listen to the music because I thought it might be Christian music. But then when God was pulling me out of that, I started listening to Creed's second record, "Human Clay"; and God spoke to me through that record. I think all those records were about Jesus and man's struggle to find himself in the world and in God.
CCM:  What was it like recording the Day of Fire album in L.A. and working with mainstream musicians again?
Joshua:  We shared our testimonies with them. And they liked the songs; they were drawn to the music. And we prayed for all those guys, and I believe each of them will come to know God at some time.

© 2004 CCM Magazine.  All rights reserved.  Used with permission.  Click here to subscribe.