Ones to Watch: Life in Your Way
Paul Colman

CCM Magazine

2007

6 Apr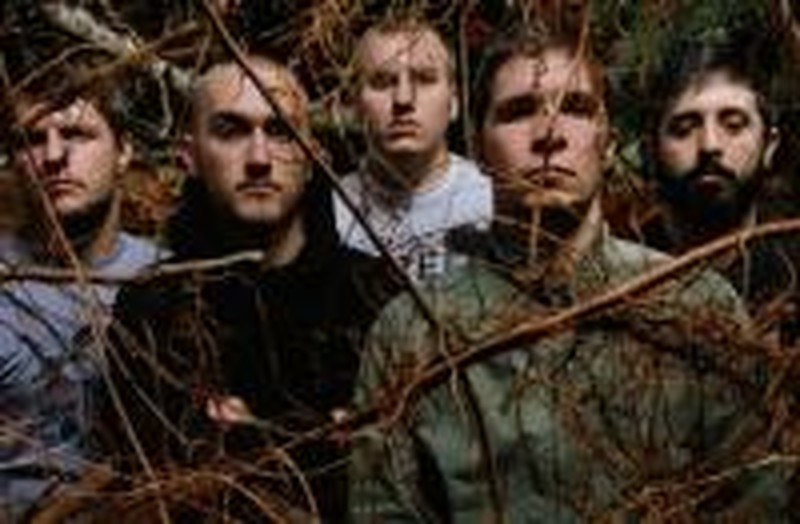 Life in Your Way – featuring drummer John Gaskill, guitarists James Allen and Dave Swanson, vocalist Joshua Kellam and bassist/vocalist Jeremy Kellam – is a Connecticut-based hardcore band, whose music is, in their words, written "to inspire with truth and love."
After debuting with the self-released "All These Things Tie Me Down" EP in 2002, the band followed up with two full-length indie albums before signing its new major label deal with Tooth & Nail's Solid State imprint. You can check out Life In Your Way's newest song, "Making Waves" (from the album "Waking Giants" ) by visiting myspace.com/lifeinyourway.
Paul: How did your band's name come about?
John: We have gotten this question a lot. We always joke about the times when people respond to us with something like, "You guys are right – life does get in the way." That may be true, but the band name has a different meaning. Our vocalist, Joshua, saw the phrase in a footnote in one of the Psalms of King David. The name expresses our desire to live our lives in the way God has for us. Nothing more. Nothing less.
Paul: Describe, for those who may not know, what "melodic hardcore" is.
John: That's a bit of a toughy. Melodic hardcore is heavy and passionate music, but it retains a bit more melody than most metal and hardcore. For us, we do this by mixing clean singing and screaming, as well as breaking up the heavy parts with melodic interludes and rich chord progressions.
Paul: How would you respond to those critics who might say some aspects of your music sound kind of "demonic and angry"?
John: I would encourage them to take the time to read our lyrics or get to know us. Our music is far from [that]. We are a group of guys with a heart for God, creating music that is passionate and reflects who we are. Hardcore is a genre that captures the raw emotion of those writing the music. It's a passionate scene, and, for some bands, that raw emotion is anger – for us, it's not. We pour all that we have into this because we see God working through Life In Your Way, and He deserves nothing less than all we have.
I challenge Christians who question if this kind of music can be Christian – what is Christian music? Is it a certain style, or is it the heart and message? What gives us the right to say that a certain chord progression, drumbeat or type of singing cannot glorify God?
Paul: What is the future plan for Life In Your Way?
John: Well, we are getting ready for our new album "Waking Giants" (Solid State) to be released on March 6. We have poured so much into writing this record and are so excited for it to be out and about. With this album comes a lot of touring. So, please be on the look out for that.
We look at being in this band as a way to serve, not for what we can gain. Our plan is to just keep that same mindset, and we pray that God will touch lives and be glorified. Only He can take this music and turn it into something more.


© 2007 CCM Magazine. All rights reserved. Used with permission. Click here to subscribe.