Orrico's "Awakening" Unveils Sophisticated Soul, R&B Sounds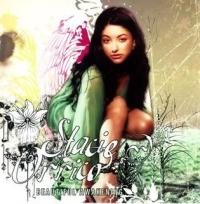 Artist: Stacie Orrico
Title: "Beautiful Awakening"
Label: Virgin
To Christian audiences, Stacie Orrico is a veteran of sorts dating back to her 2000 debut, "Genuine," and the following year's EP, "Christmas Wish" (both on Forefront Records).
But the mainstream world didn't catch wind of the pop star until 2003 when her self-titled disc found support from Virgin Records and a whirlwind of appearances, including MTV's "Total Request Live," announcing nominations for the GRAMMY® Awards (which spawned a "Best Pop Contemporary Gospel Album" nod), a Macy's Thanksgiving Day Parade performance and an exhaustive promotional tour of Asia. Considering her two singles "(There's Gotta Be) More To Life" and "Stuck" off that CD made such significant splashes, it's only fitting that her much anticipated follow-up "Beautiful Awakening," which released solely in the general market, leans in that radio-ready direction.
At the same time, the 19-year-old has grown leaps and bounds personally, while unearthing more sophisticated soul and R&B arrangements. "Wait" is arguably one of the disc's strongest musical compositions, hinting at old- school Aretha Franklin, but centered in the contemporary appeal of Alicia Keys. The abstinence oriented "I Can't Give It Up" demonstrates additional vocal prowess, carried by Orrico's suave control and greater exploration of chilled out vintage grooves. "Save Me" and "Take Me Away" could've also come from the vinyl era, specifically conjuring up sweetly sung quiet storm memories from the 1970s.
But there are also plenty of tunes on the pulse of the present, such as "Easy To Luv You," which is laced with programmed handclaps and turntable scratches. "Is It Me" begins like a piano ballad, but that fake-out soon develops into a rhythmic jumper à la Beyoncé, while "Dream You" adopts a similar urban approach with acoustic strums akin to India.Arie. However, "I'm Not Missing You" is destined to be the disc's true runaway single thanks to its thumping beats, beautiful vocals and hook drenched chorus that's likely to repeat in one's inner psyche long after hitting the eject button.
Fans looking for clear spiritual content will not find it, and many will be uncomfortable with the way she approaches mature subject matter in the previously mentioned "I Can't Give It Up." Orrico uses frank language as she portrays herself in a romantic relationship that's "got me compromisin' with my sexuality." She goes on to insist that "I can't give it up/Should'a never started/ Now we gotta stop." While Orrico's initial push for abstinence is encouraging, the song's conclusion lets wind out of the sails as she sings, "I need commitment with a diamond/Then I'm yours to be your fantasy." So then, she's taking a stand until engagement? While it's true such convictions are a profound step in the right direction when speaking into the lives of mainstream pop listeners, one has to wonder if the young singer is in over her head. Does Orrico realize that many a "Christian" guy has used a diamond ring to feign commitment in exchange for physical intimacy?
Thankfully, redemptive clarity exists in other tracks such as "So Simple," an example of commitment to family that also references her shunning of the spotlight and lack of fulfillment from material possessions. On a more socially conscious note, "Baby Girl" goes out to young single mothers, lifting them up with encouragement rather than pointing a judgmental finger. Given these observations, "Beautiful Awakening" is poised to connect with countless listeners from diverse walks of life.


© 2007 CCM Magazine. All rights reserved. Used with permission. Click here to subscribe.