Out of Eden Offers New Christian Study Series for Teen Women
Rachel Williams

Contributing Writer

2003

26 Apr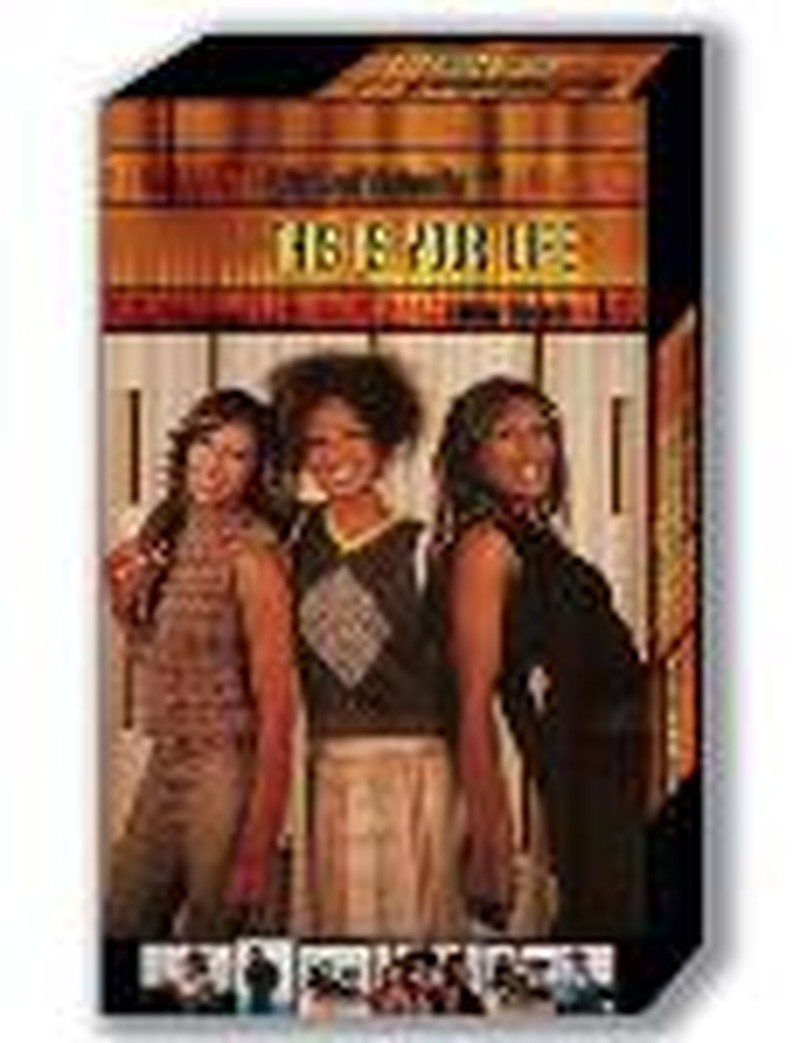 "The older women can teach the younger women how to love their families, to be self-controlled and pure, to be faithful and kind, and how to relate to the men in their lives, so that no one will malign the word of God."
- Titus 2: 4-5 (paraphrased)
God's intention that we learn from each other in his church is readily apparent, but finding someone you can truly look up to as a mentor and role model can be difficult, especially for teenage women.  In a pop culture filled with sexed-up, scantily-clad and often angry female icons, few magazine covers or TV shows are graced by women who we'd call "self-controlled," "pure," "faithful" or "kind."  And the few admirable women who do make the news surely don't have time to sit down with every girl who needs a role model and actually listen to her problems, or really talk about what's going on in her heart. 
Along with the lack of great female mentors, there is a scarcity of faith-building resources for teen women that aren't either dated or superficial.  Many study guides fall short of really giving teen and pre-teen girls the practical advice they need to meet the challenges they're facing right now.  Yet the hip, talented and righteous sisters of Gotee Records pop trio Out of Eden have created a new video series that may help answer the need.
"For the longest time, our biggest comment from other people has been, 'You guys are such great role models to our kids and our kids look up to you guys. They want to be like you, they want to dress like you,'" says Out of Eden's Andrea Kimmey Baca.  "We thought, 'That's great, but how can we capitalize on this?' Not for our benefit, but for [the kids'] benefit."
Years of touring and performing music for a fan base made up largely of young girls has given Andrea, Danielle Kimmey and Lisa Kimmey of Out of Eden the chance to hear a lot of stories from their fans about the issues they are struggling with.  A few years ago, as the lines of girls bringing their questions and struggles to Out of Eden grew longer and longer, God put a desire in their hearts to take a more focused, personal approach towards these young women who looked up to them. 
"We know that we can't talk to every fan that we have personally, but we want to get beyond just going up on stage and singing to them, and really be able to invest in their lives and make a difference beyond the stage," Andrea continues.
That was the dream that led them to create the "Out of Eden 'This Is Your Life' Girls' Event," a video study series designed especially for teen girls. The format allows young women to discuss the issues that are most important to them and provides practical advice on how to become a woman of integrity in our modern world.  Created by Out of Eden and the Interlinc music resource ministry, the "Girls' Event" curriculum is centered around a six-session discussion video that features honest, heart-to-heart conversation between Out of Eden, four high school girls and a half dozen veteran female youth pastors.  The discussions focus on six of the hottest topics on girls' minds, taken from an Interlinc survey of youth leaders across the country.
That poll revealed that the top concerns on young girls' minds today are discovering God's destiny and purpose for their lives, finding security and acceptance, maintaining modesty and fashion in today's world, discerning God's view on dating and sexual purity, overcoming abuse, and sorting out their parental relationships. 
Out Of Eden first concentrated on these survey topics for their 2002 album release "This Is Your Life."  "Afterwards," explains Andrea, "we thought, we've got this album out and it's [written] directly to our fans. It's like their 'life instruction' booklet.  We should now do a video [to go along with it].  It would make so much sense." And so the vocal group turned their attention to developing the same subjects further on camera for an added impact on their young listeners' hearts.
The "This Is Your Life" video curriculum begins with a very sincere and open discussion about each of the hot topics above, and then invites girls to listen to a related cut from the album "This Is Your Life" that helps make the lesson memorable through song.  Along the way, impressive guest commentators join some of the sessions, including fellow pop artist Stacie Orrico; Mrs. Frankie Watts, wife of U.S. Congressman J.C. Watts; Nancy Alcorn, president and founder of Mercy Ministries, and others.  Each session closes by asking girls to complete a constructive study with questions, activities and a page for journaling their own thoughts.
Though the curriculum is set up for use on weekend retreats or as a six-week Bible study series for girls, it can be used in any setting. "It's not only for youth groups but [the study] is set up so that you can actually do it with your mom or dad, or you can do it by yourself or in a smaller group, with your best friend or someone like that," Andrea clarifies for fans who may not attend a large church. 
The trio asserts that they learned a lot about themselves while working with the four high school students who appear in the video with them. "We were looking for an ethnically diverse audience with this video," she says, explaining why the girls on the video come from different races, backgrounds, parts of the country, even different periods in the sisters' lives.  "I've learned that no matter what you look like on the outside, everybody has struggled with something really intimate, and everybody has something to overcome," she says. Out of Eden shares that making the video became a healing process for everyone involved, and the tape captures their own genuine experience of God's presence.
Parents, mentors and church youth workers should all find the "This Is Your Life Girls' Event" to be a very useful and relevant curriculum for teen women.  Fans of Out of Eden will also enjoy a chance to get to know the trio's hearts better as they share valuable lessons that God has taught them. The teaching series is available now through Interlinc by clicking here and will also be available in Christian bookstores this summer.