Parental Guidance: Recommended Music for Children
Miriam Drennan

CCM Magazine

Published

Aug 16, 2004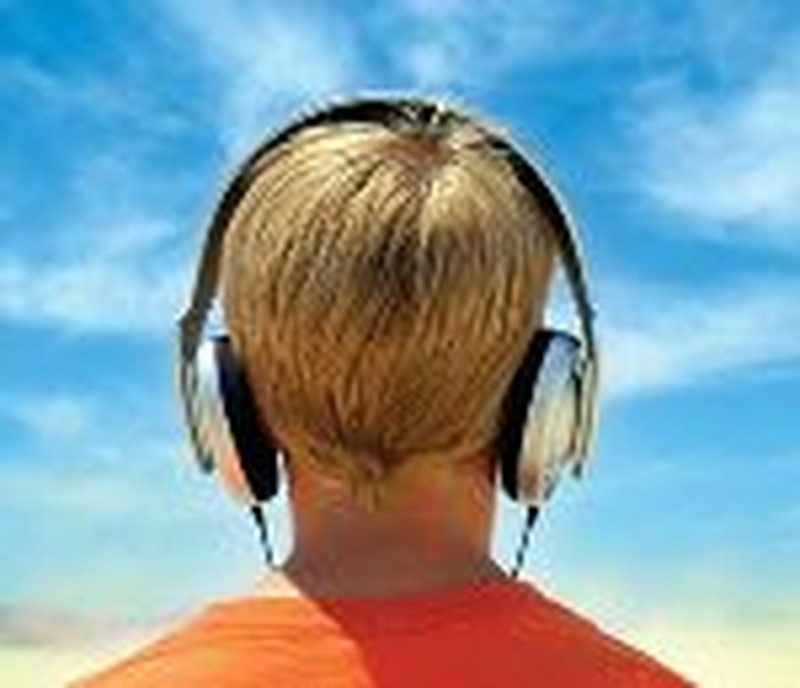 If your idea of children's music conjures up memories of vinyls featuring off-key children's voices and an equally out-of-tune, toy piano (or synthesizer, if you grew up after 1980) or some guitar-playing adult trying to sing like a 5-year-old, be assured that children's music has finally caught up with other genres in terms of quality production. Now artists making kids' music respect their audience, their art and (oddly enough) their roots, while connecting with children.

MercyMe and Various Artists
"I Can Only Imagine: Lullabies for a Peaceful Rest"
Simpleville Music
The title cut is a lullaby version of 2003's massive crossover hit, with more fluid, relaxing instrumentals and less assertive vocals. "Three of us have kids," says MercyMe's Nathan Cochran, "so we thought this sounded like a good idea. Ever since 'Imagine' has been around, parents of 1 and 2-year-olds have told us that their kids, who could barely talk, were already singing along to it. So we thought we'd take their advice, but it definitely needed to be reworked for a lullaby album."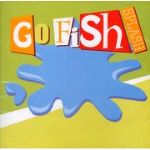 Go Fish
"Splash"
Two Fish Records
The Go Fish trio — Jamie Statema, Andy Selness, Jason Folkmann — had released six other albums before releasing "Splash," its first album specifically for children. "Our focus was junior high, high-school and college [students]," explains Statema, founder and front man. "What we noticed early on [however] was that entire families would attend our concerts — grandparents to little kids. Stylistically, the loops make what we do current enough to where the kids really like it; but, at the same time, there's no guitar or drums out there to freak out grandma and grandpa."
"Splash" bears witness to the trio's seamless harmony yet connects with the human intricacies of childhood.
"Our goal was to make a kid's CD that wouldn't drive everyone else bonkers because once kids latch onto something, they want to hear it over and over again."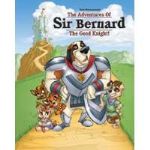 Steve Green
"The Adventures of Sir Bernard the Good Knight"
EMI-CMG
Scheduled to release in October, Steve Green's latest project, "The Adventures of Sir Bernard the Good Knight," an action-packed musical adventure designed to teach children 12 moral truths, features the work of veterans from "The Lion King", "Veggie Tales", Broadway theater and even "The Simpsons."
Narrated by Green, "Sir Bernard" is a musical journey taken by the heroic knight (a St. Bernard) and Little Dog, an orphan pup who longs to be a knight. Through Little Dog's mistakes, children can see that even if you don't get things right the first time, don't give up altogether.
Says Green, "With [the creative team's] deep wells of experience as fathers to their own children, as well as history in developing these sorts of products, they helped create a rip-roaring, action-packed, delightful adventure."
The "Sir Bernard" package includes an audio CD, CD-ROM of activities and a fully illustrated, read-along booklet that coincides with the last track on the CD.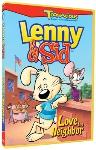 The Lenny & Sid Series
Toonacious Family Entertainment
Simply put, Lenny and Sid's adventures are a combination of the multi-tiered humor of Jay Ward ("Underdog," "Rocky & Bull-winkle," "Fractured Fairy-tales"), the slap-stick action of "Animaniacs" and the personification of "Arthur." Says Toonacious co-creator Tony Bancroft, who has worked on "Beauty and the Beast", "The Emperor's New Groove", "The Lion King" and "Mulan", which he co-directed: "I felt like God had given me opportunities that I didn't even feel worthy of. What I felt God was saying to me was 'I've given you these experiences so that you can use them to My glory.'"
Bonus content, including a music video with Nicole C. Mullen and a personal interview hosted by actress Hunter Tylo ("The Bold and the Beautiful"), is also nestled in among several other DVD goodies. A third release (following "Love Thy Neighbor" and "'Tis the Reason"), "Jealous Fellas," debuted earlier this year.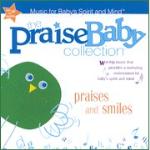 The Praise Baby Collection: Music for Baby's Spirit & Mind
Flicker Records
Like Baby Einstein and other "edutainment" lines that target infants and toddlers with their own interactive, electronic media, "The Praise Baby Collection" is a colorful marriage of imagery, special effects and music. Unlike most other lines, however, it uses praise & worship music that has been calmed down to engage its young audience.
Available in CD, VHS and DVD formats, "Praises and Smiles," the first release in "The Praise Baby Collection," is full of songs that are straightforward and familiar. Whether you pop this in to stimulate language development, bring comfort or simply sing along with your child, Praises and Smiles will also stimulate the spiritual development of listeners.

© 2004 CCM Magazine.  All rights reserved.  Used with permission.  Click here to subscribe.