Pentatonix Performs 'Can't Help Falling In Love' A Cappella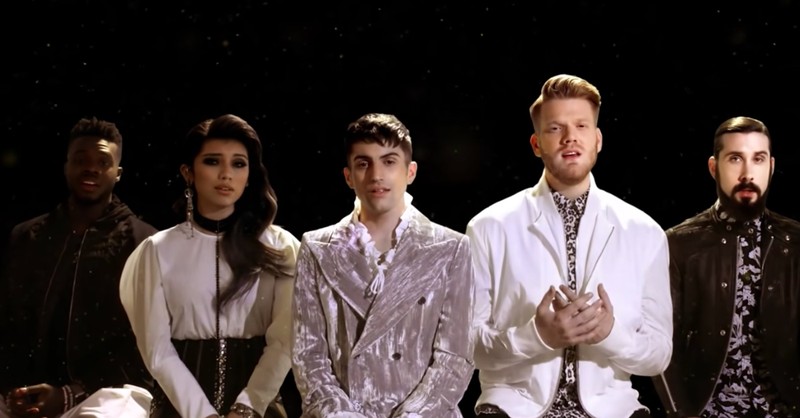 This iconic tune was originally recorded in 1961 for Elvis' hit film 'Blue Hawaii.' It skyrocketed to the top of the charts and spurred countless covers from artists all around the world.
"Wise men say only fools rush in
But I can't help falling in love with you
Oh, shall I stay, would it be a sin
Oh, if I can't help falling in love with you?"
Pentatonix formed in 2011, but this talented a cappella group quickly shot to fame after winning the third season of the television show 'The Sing Off.' Since that moment, Pentatonix has become a household name with viral performances such as 'The Sound Of Silence' and 'Hallelujah'.'
Now, they're putting their own spin on 'Can't Help Falling In Love' and this is one a cappella performance that you don't want to miss.
"Like a river flows, surely to the sea
Darling, so it goes, some things are meant to be
Take my hand, take my whole life too
Oh, for I can't help falling in love with you"
It's never easy to cover an Elvis song, but Pentatonix pulled off this performance with ease. There is truly something incredible about hearing these famous lyrics completely a cappella that give this tune an entirely new feel.
When you perform a cappella, every sound you hear is formed by the human mouth. There is so much time and effort to perfect these arrangements, but once again, Pentatonix does not disappoint.
YOU MAY LIKE: 11-Year-Old Sings 'Can't Help Falling in Love' on A Street Corner
Credit: Godtube
Source: PTXofficial