Petra Still Means Rock!
Mark A. Smeby

Contributing Writer

2003

13 Oct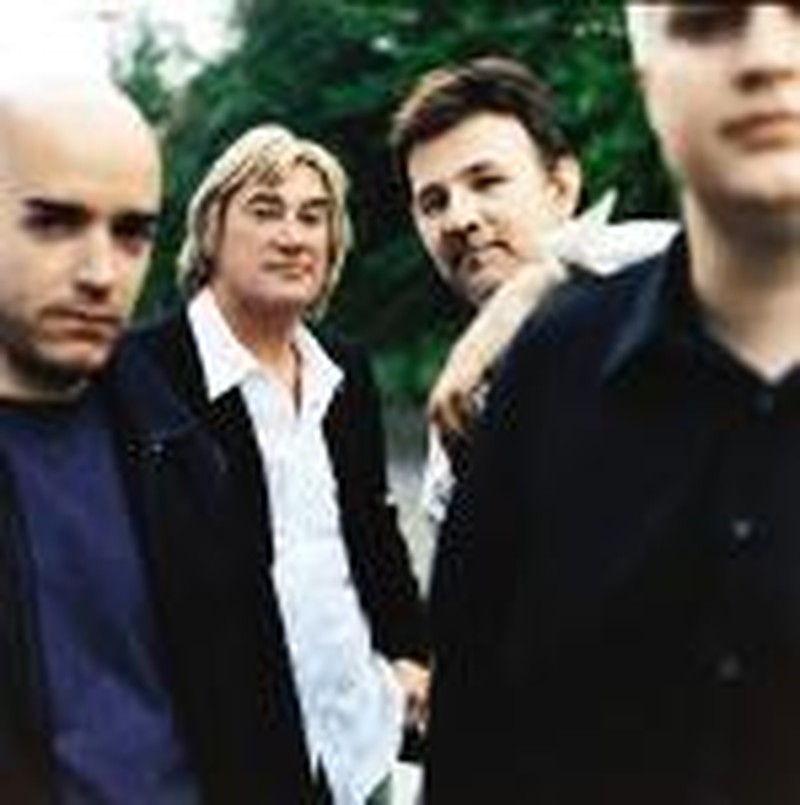 Aerosmith has done it. So has Mick Jagger and his Rolling Stones cohorts.

But overall, rockers who have been around for more than 30 years and are still making commercially viable and critically acclaimed music aren't exactly the norm, especially in Christian music. However, even when an artist like Petra gets to that point in a long and successful career, how does the person or band know if and when to throw in the towel?

As the front man for the band for 17 years, John Schlitt, surely designed to carry his fiery passion to the back rows, answers this question with confidence. "We've watched the ministry be used all over the world. It's not getting any weaker," he says. "It's still relevant. People say, 'Why another record?' We say, 'Why not!' That's what we do. Just because we've been doing this longer than most doesn't make this [album] any less valuable than our first one."

Having been around the professional block a time or two certainly doesn't make one's product any less valuable, but it often makes capturing that younger audience more difficult. But despite the struggle, Schlitt still feels he and his bandmates have something important to communicate to the younger generation. "You, at least, have to know that you need to go somewhere," Schlitt proclaims. And relating the message to its music, he says: "The first record I really enjoyed was 'This Means War' (1986, Star Song). It's a shame that every Petra record can't be titled 'This Means War 2', 'This Means War 3', etc., because it's always that — the battle is never ending. If anything, it gets worse. Every generation seems to get bombarded by even more garbage to grab them away from [what] God wants them to know," he says with conviction.

"I still have a lot to say, and Bob has a lot to write," Schlitt defends. "Granted, we've been blessed with several generations of fans, so that keeps us busy. But I still say it's war going on, especially for the young. Someone has got to be carrying the banner. It doesn't have to be us; there are others that are [carrying the banner], but we will carry it, too."

And with that in mind, Petra's newest release on Inpop Records, "Jekyll and Hyde," is quite a milestone — the band's 20th album and perhaps its most aggressive rock project to date. Answering the requests of the members' devoted fan base (Petheads) for an all-out rock 'n' roll record, "Jekyll and Hyde," produced by none other than Newsboys front man and Inpop co-owner Peter Furler, is filled with huge guitar and drum sounds slamming their way through impressively catchy and memorable tunes. You will sing along, the album's big sound nearly demands.

But what Petra is, what its fans want it to be, and what its current label wants it to be have, in the past few years, been in conflict, according to Schlitt.

"In the last three or four years, it feels like I've gone through three or four major bands," Schlitt admits, referring to the revolving door of band members in the recent past. "With all the changes we've been through, people say, 'How can you call this a band?' The best way to answer is by saying the ministry is always first, not the band members. If there's any walking of faith to focus in on, it's the fact that God has put it in our hearts to do this."

With the difficulties of the past few years behind him, founding member and chief songwriter Bob Hartman comments on the newest release: "I can't say this enough: We like it. That's really important and something we don't take for granted."

The statement, spoken almost with a level of relief, makes sense after hearing Schlitt talk about how good it feels to get back to the rock sound that put Petra on the map. "With previous records, we were always trying to fit inside of some pocket [the record label] felt we were supposed to fit in," he explains. "That messed Bob up, I could tell. He was never happy with the end results. He tried really hard and did his best. Personally, I think we had some great stuff, but just not necessarily for what we are."

And with the return to its earlier sound, original touring member Hartman, after seven years spent focusing on his family, is again going on the road as the lead guitar player for the band. In fact, Hartman says it's going to be a very stripped down, rock 'n' roll sound for the guys, with Schlitt handling lead vocals, Hartman on guitar and a couple of hired guns on bass and drums.

So does this 30-year-old rock outfit still have something to say? After talking about the new CD, Schlitt unwittingly answers this question with the wisdom and conviction that comes with years of experience and time spent on his knees,  "Six months before Bob called me to join Petra, I was struggling with my past. I wrote a song called 'Don't Look Back' [which later showed up on his solo record]. The whole point is that you're never going to be good enough on your own to be used of Christ," Schlitt admits. "You can't do it. You'll never be clean enough, or you'll never be perfect. You never will be perfect, and you will fail. But because of Jesus' blood you can go forward and not let the enemy steal that opportunity away it's not a matter of, 'Oh gosh, I can't do this because I've done all this garbage and I feel so bad.' That's the enemy because you can be a tool — maybe a dirty tool, but God doesn't see the dirt. He only sees the blood of Jesus Christ."


Petra on Grammy Awards (They've won four.)

John: We're just blessed. I think a lot of the Grammy's is name recognition.
Bob: Not so much individual work. A lot of people vote who don't know much about Christian music. So when they look down the list, they look for names they know.
John: Basically, what it says is that our name is more recognizable than just about anyone else's.
Bob: And they make great bookends. I was happy to get the fourth one.
John: Then you have two sets of bookends!

Petra on Dove Awards (They've won 10.)

Bob: I've got one Dove.
John: I've got one Dove, too.
Bob: Where are they? I don't know if we ever got our Doves. They say they're giving them to us. But we never got them. I never got my Doves.

Copyright © 2003 CCM Magazine.  Used by permission.  All rights reserved.  Click here to subscribe.