Phil Keaggy, Part 2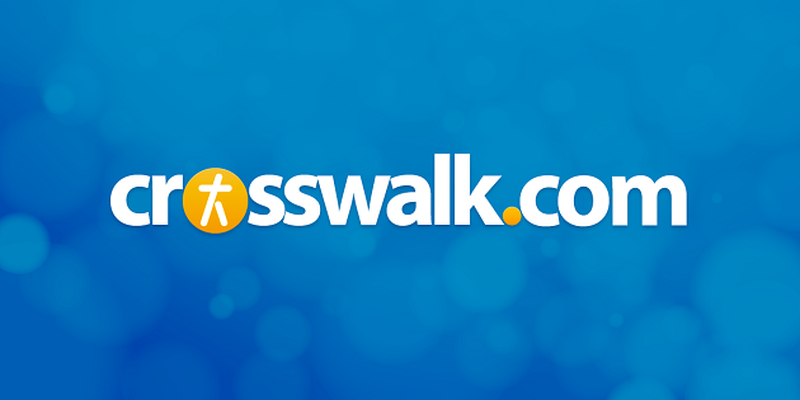 Return to
Part 1
Matt: Are you enjoying the musical freedom that Word Artisan is giving you?
Phil:
I am. In fact I've had that musical freedom for four years now, before Word Artisan. What Word Artisan is doing is saying, "Continue to be free with your music, and we're going to find a place for it out there so people can get ahold of it." The first amazing expression of freedom that I came to enjoy was Artistic Sketches, where I did it for just a couple of days, it came out for the fan club and then Sparrow released it.
Matt: How was the Glass Harp reunion in October?
Phil:
It went real good. It was in Power's Auditorium in Youngstown, Ohio. It was jam-packed, and the only advertising was over the radio, word of mouth and I guess, the Internet. The tickets sold out in about two and a half weeks. Three-thousand people filled the auditorium -- capacity. We played the second half with 25 members of Youngstown's symphony. It brought back a lot of memories. As a matter of fact, because I got my Les Paul back, which I had sold a few years ago, and bought it back from the collector, I was able to achieve all the same sounds, and I had just a little box and a little Fender amp, and the sound worked really good. John played great drums, as he always does, and Daniel played better bass than ever, he was just really on it.
Matt: Is there any chance of having a reunion tour?
Phil:
I'm not sure about that; I'm not keen on going on tours. I'll do weekends, maybe a week sometime, some way we can put some dates together, I'm not opposed to it. They learned some of my new songs we played in concert. I played with the orchestra the
Overture
from
Lights of Madrid,
and we did
Tender Love,
we did
Inseparable
and
From the Beginning.
We did those songs, and they did great. Of course, we had harmonies, too, which was great.
Matt: The story about Hendrix being asked "how does it feel to be the greatest guitar player," and he said, "I don't know ask Phil Keaggy," is that true or just an urban legend? Have you ever heard that story?
Phil:
Yeah, I hear it all the time, and everyone ask me if it's true. I'm in the same place as everybody else. I don't know if it's true.
Matt: There are a bunch of stories going around about how you lost your finger. What's the true story?
Phil:
What happened was when I was 4 or 5 years old, I was on the farm. There was a water pump by our barn that we had, and I went to get a drink of water, and you had to pump it like a well-water pump. Well, I climbed up on it and it just went through the shaft, the base. The wood was rotted and it just fell apart, and the faucet caught my hand.
Matt: Since you learned to play guitar after that, did it just come natural for you to play with four fingers?
Phil:
Yeah, there have been times where I'm not really getting it, with the finger style, and I think, boy, I could sure use that other finger. I play half and half with the pick and finger style. I kind of go back and forth. I put duct tape on the face of my guitar and on the side and I just put picks there, and when I want to pick, I can just reach for a pick, and when I want to go finger style, I can just stick it up on the duct tape and carry on.
Matt: What do you think about the artistic creativity in Christian music? Where do you think we are?
Phil:
I think we've been scratching the surface, and I think a lot of people go very deep. I think the best way to sum up artistic creativity by Christians is as Bach would say, "To the glory of God." And Scripture says, whatever your hand finds to do, do it with all your might and unto the Lord. I've made a lot of instrumental albums. Those albums aren't necessarily gospel albums, they're instrumental albums created by a believing guitarist, a believer in
Jesus
. I just make music, and that which flows from me, springs and comes forth out of me, is just my expression in music. The influences have been multi-faceted over 30-plus years.
There is such variety in Christian music that it's hard to even make a comment on it. I think that gospel music that points to Jesus Christ is essentially what it must be and is music that reaches people's hearts and points them toward God. The greatest expression of Christian music, of course, is the hymns and songs of worship. Then it's like a ladder. You've got all these other rungs of expressions, but the idea of a ladder is that it takes you higher, and some music can take you up a few rungs and some will take you all the way to the top. The greatest expression of Christian music is the music that completely glorifies the Savior.
There's commerciality in Christian music today, but it's reaching kids, it's like giving them something to grasp and gives them something to look to. In the world, you've got a group like Creed, a great mainstream success, but I think they're helping point kids to God. My music has not been all that commercial; it's kind of just what it is. I'm not really a master in terms of sculpting, creating, fashioning a perfect commercial song. There's a lot that goes into it. I've done a lot of music, a lot of albums that have things in it, elements that are catchy, that stay in people's minds, in their heart and their memory.
I think that there are a lot of people who are really, really touching people with their music. There's a song called
Great God
on Nichole Nordeman's new album that my wife absolutely loves, and when I heard it, I could hardly hold back the tears. It was such a beautiful expression of worship,
faith
and trust. Then you have Twila's music, Fernando Ortega's music, you can tell that it really comes from the heart. You can tell that these people want to bring people into the presence of the Lord with their music.
Matt: Many guitarists list Phil Keaggy as their musical hero. Who is your musical hero? Who do you love to go see because he or she totally rocks?
Phil:
The list is so vast; I don't stick with one culinary taste. I think variety is the spice of life and there are so many people who I've enjoyed, who I've been touched by. I can remember the first time I heard Keith Green in concert, I was really moved by his performance and his ministry. I can remember being touched by Second Chapter of Acts and Barry McGuire in those days. Through the years I've really been touched by Rich Mullins' music and Mark Hurt's music. I'm moved by classical music of the late nineteenth century. There are people like Ginny Owens, and Jennifer Knapp really rocks, she's really authentic, she's great. There's just so many people. In terms of my hero, they're definitely very vast, they go all the way back to Elvis' music that really lit a fire underneath me and made me want to become a guitar player. Buddy Moore back in the '50s, Michael Bloomfield was a hero, and John Renbourn, the list goes on and on. There have been a lot of influences, a lot of people I respect.
Learn more about Phil Keaggy and his albums here.
Back to Crosswalk.com Music Homepage