Plain White Rappers? As If!
David Jenison

CCM Magazine

2005

19 Sep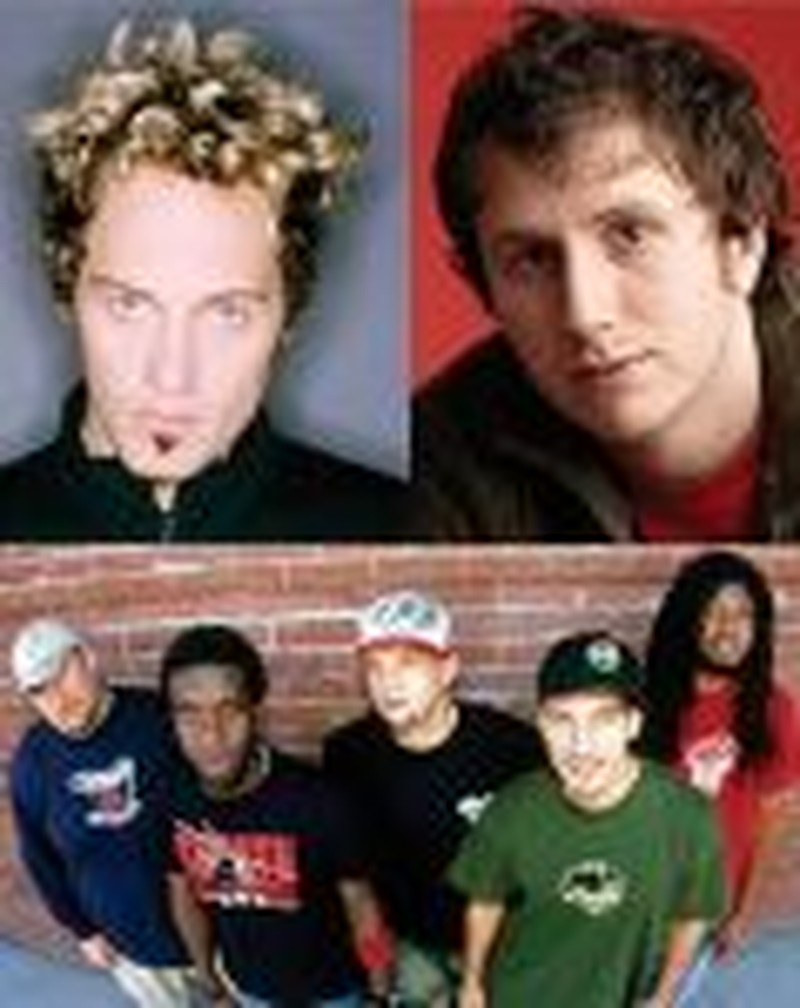 Hip-hop's skyrocketing growth, which includes a new wave of socially aware rappers, continues to knock down racial lines and allow other cultures to express their talent. For so long, African-American emcees were the only ones with street cred. In recent years, however, the entire music industry – Christian and otherwise – benefited from individuals of various backgrounds using rap to express their culture and beliefs. In 2004, fans even saw the first major label Asian rapper, Jin. The dividing lines cannot withstand hip-hop's momentum, which has truly become overwhelming.
"Hip-hop is continually growing in mainstream exposure," says Flynn of L.A. Symphony, a group that's shared stages with the likes of X-zibit and Ice Cube. "I read somewhere that hip-hop culture consumes about 20 to 25 percent of the marketing force/influence."
Last year, rap album sales growth outpaced rock and alternative by nearly two to one, while rap discs topped the Billboard 200 chart four times as often. Remarkably, it was just 25 years ago that Kurtis Blow released the first major label rap album, yet today it's rap artists setting the new sales benchmarks. Of course, with some questionable characters in the game, rap's image often gets tarnished. Still, one shouldn't ignore the way in which hip-hop is bringing people together as more talent emerges from different cultures.
As most any hip-hop head could attest, Latin rappers are hotter than ever. From the new record labels Bad Boy Latin and Wu-Tang Latin to stars like Fat Joe and reggaeton sensation Daddy Yankee, the Latin culture is making its voice known. In Christian circles, the late D-Boy was an early rap pioneer, while modern artists Urban D and seminal rap veteran T-Bone continue to represent and keep their priorities straight.
Says T-Bone, "[I want] to revolutionize Christian hip-hop/conscious rap and make my music so undeniably excellent that the world has to recognize it and provide a platform for it to be distributed everywhere."
While African-American rappers such as GRITS and The Cross Movement still lead the way for the faith-based industry, Caucasian rappers are finally getting respect as well. Whatever one might think of his values, Eminem certainly helped give white emcees credibility, while indie rappers like Sage Francis and Aesop Rock do the same at a street level. In the Christian market, no Caucasian rapper can claim the impact of dc talk's tobyMac. While his group later  moved in a different direction, Toby has emphasized his hip-hop roots as a genre-bending solo artist.
"dc Talk always had this golden thread of hip-hop running through it, but that slowed down towards the end," Toby says. "'Jesus Freak' still felt that way, then 'Supernatural' felt like it was just gone. I wanted to start over with the hip-hop roots, this time letting everything evolve from that base, and see how it evolves differently as a solo artist."
While tobyMac already claims two big solo releases, "Momentum" and "Welcome to Diverse City" (Forefront), he certainly isn't the only credible Caucasian rapper in the game these days. Artists such as KJ-52, John Reuben, Mars Ill, Benjiman, Bobby Bishop and the multi-ethnic L.A. Symphony are now some of the most buzzed-about names in Christian hip-hop. These rappers, who all take their craft very seriously, continue to help reverse years of gimmicky white emcees in both markets.
While different cultures are making a name in hip-hop once again, Christian hip-hop actually started with lots of Caucasian and Latin emcees, like Dave Guzman (JC & the Boyz), members of JC Crew, D-Boy, MC Ge Gee, the Plain White Rapper and of course, tobyMac. Even Mark Salomon of Stavesacre (then with The Crucified) released a hip-hop album under the name Native Son. With due credit to Michael Peace for helping launch Christian rap, African-American groups took off a bit later with such pivotal acts as S.F.C. (a.k.a. Sup the Chemist), P.I.D., the Dynamic Twins, Freedom of Soul, I.D.O.L. King, D.O.C. and the Gospel Gangstas. Ironically, Caucasian artists often had a promotions edge because they could cross over to other radio formats more easily, a phenomenon that's not isolated to the Christian music industry.
Back in the '80s, did LL Cool J or Run DMC become the first rap act to top the album charts? Nope, it was the Beastie Boys' "License to Ill" that became the fastest-selling debut in Columbia Records' history, the best-selling rap album of the decade and, yes, the first rap record ever to go No. 1. What about the first rap song to top the pop charts? In 1990, MC Hammer scored a historic bestseller with his ridiculously titled "Please Hammer, Don't Hurt 'Em," but it was Vanilla Ice later that year who became the first rapper to land a No. 1 single with "Ice Ice Baby." Run DMC even had to collaborate with Aerosmith on "Walk This Way" to become the first African-American rap act truly embraced by the mainstream and MTV.
Why the racial disparity? Among other things, the number of rap radio stations hadn't grown to the point where they could make the necessary national impact on their own. The Beastie Boys easily crossed over to suburban rock radio and Vanilla Ice to Top 40 pop, so their outlets for exposure were more numerous. Despite countless advances in the Christian market, a similar disparity still exists today with the limited amount of Christian hip-hop radio.
"I think the biggest challenge in reaching success in this industry is breaking through the invisible barrier the radio industry has placed in front of us," notes Benjiman, an Oregon-based rapper on Uprok/BEC. "We can only go as far as open doors allow us."
"It's probably a big reason why we can't get past 100-150,000 units sold," adds Sunshine State native KJ-52, also on Uprok/BEC. "Lack of opportunities at radio tends to make things hard for established artists and harder for new ones."
In addition to limited outlets, Christian radio is still struggling to become more inclusive. Different cultures are finding more opportunities for expression, but there are still some lines that divide artists when it comes to radio, promotions, touring and the like.
L.A. Symphony's Flynn, who also boasts a pair of solo discs, notes, "I think there still is a very definite line drawn between the majority of 'white' Christian music and 'black' Christian music. To me, it's definitely contemporary Christian and black gospel. There are hip-hop artists that are generally marketed and applicable to either market, but it's very seldom that you find an artist or group that crosses both borders successfully. That being said, I think that's why there is a greater number of 'white' hip-hop artists in the contemporary Christian market and 'black' artists for the gospel market."
Until this barrier breaks completely, artists on both sides will struggle for a larger market. Adds KJ-52, "I've gotten label deals, radio play and tours all because of my skin color, and I've also not gotten label deals, radio play and tours all because of my skin color. It goes both ways."
Another division that Christian rappers hope to overcome is one of class and social status. Across the country, many churches get divided between middle class suburbia and poor inner city, and this likewise limits opportunities. Many of the ethnic rappers come from harder, meaner, tougher backgrounds that are reflected in their style and persona, and oftentimes they make the BMW-driving crowd uncomfortable.
"I think it is easier for a Caucasian artist to get a deal before an African-American or Latino artist because they pose no threat to the establishment," says T-Bone, who made his label debut in 1991. "It appears the Christian music industry is intimidated by or scared of artists who come from the street, which is essentially where rap music was born."
"As far as solving the problem, rapper John Reuben remarks, "Our community needs to stop having the same cliché conversations on this subject. There is obviously a problem, and we need to figure out a different way to start looking at it. That doesn't mean pointing the finger. It's a question of how we look at ourselves, human nature, and how we perceive one another and our differences."
While the mainstream rap market already made large strides in breaking down barriers (consider the recent Linkin Park/Jay-Z collaboration), Christian rap isn't far behind. Divisions still exist, but with rising talent and a growing pool of cultural diversity, the scene can only move forward. In fact, as socially aware rappers such as Common, Black Eyed Peas and Kanye West continue to excel in the mainstream, many see the superficial, image-centered, bling-bling age coming to an end.
"In the mainstream it's gotten more and more decadent, and you never know what's next," notes Manchild of Mars Ill. "I think there are guys doing it who are really trying to set the bar higher and take the risks, but it's gotten to feel like glam-rock before Nirvana. I feel like someone's gonna come along and knock the glam-rap out, artists like Common who are really saying something important. The public wants more than what they're getting."
"The wave of the future in hip-hop is conscious rap," adds T-Bone. "We are coming out of a phase in hip-hop where we are not only recognizing the problems and struggles of the ghetto and life in general, but we are beginning to address the solutions as well."
In an interview last year, Black Eyed Peas' Will.I.Am said, "A lady came up to me in Portland and asked if we were a Christian group. I said, 'No,' and she said God was speaking through us in the lyrics. She told me to look up Luke 4:18, which says that God would speak through people and use people. It's cool. We're not a Christian group, but I believe in whatever stories are in the Bible. My friend and I sit down, and we have building sessions. We are a life group. We talk about things that happen in life."
Should all these artists be right, rap music is heading in a direction that will only open more doors and break down more barriers for Christian rappers. Indeed, despite all the work that still needs to be done, faith-based hip-hop is tapping into the same market-and-culture-crossing momentum as the mainstream.
"Christian hip-hop has come very, very far the last four years in the quality aspect," claims Benjiman. "When we were all coming up, the production was a little shaky, but the heart and intent was always there. We are really headed in a positive direction as far as growing the genre of hip-hop in the Christian market by just relating to the fans, so I really think we have nowhere to go but up and forward."
"[Christian hip-hop's] grown in all aspects – retail, touring, consumers, quality, distribution, opportunities, etc.," adds KJ-52. "I'm finding myself getting into areas that I've never been able to get into, and my sales are at the highest they've ever been. I'm also seeing the biggest responses ministry-wise. I think it has to do with the industry's growth, meaning doors are opening that haven't been opened before. However, I can definitely say we aren't totally there yet. I think the [industry] will continue to mirror the mainstream industry as far as wider acceptance and growth, but I think it's going to take a little while longer to get there."

© 2005 CCM Magazine.  All rights reserved.  Used with permission.  Click here to subscribe.