Project 86: Rival Bid
Brian Quincy Newcomb

CCM Magazine

2007

21 Aug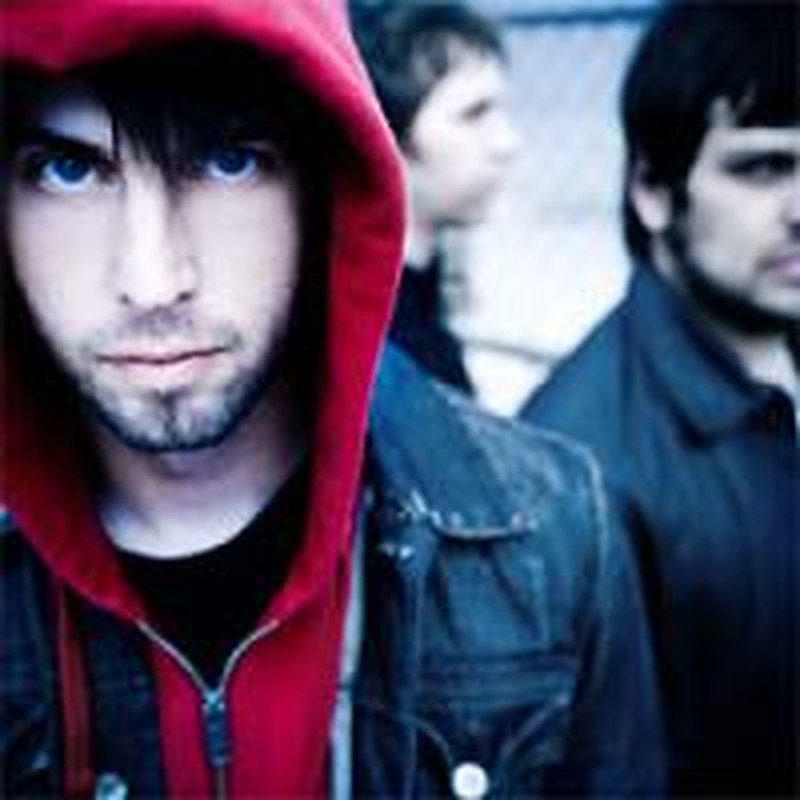 "Our goal as a band has been to never make the same record twice," says singer/lyricist Andrew Schwab of the musical changes on the sixth album from Project 86, Rival Factions (Tooth & Nail). "The only rule is that there are no rules. If there is a rule, it's that we try not to overthink things, that the music that comes out is honest and real, spontaneous and from our heart."
But Schwab & Co. realize their brave new music is not for everyone, something they address in "Caveman Jams," a derogatory term used to criticize their sound. In the song, someone complains about the music's aggression, asking, "Why don't you write a track that's sensitive?" In the final verse, however, a fan testifies how their music was integral to stopping his downward spiral of self-destruction.
"That song was written to be funny," says Schwab, "given this is by far our most melodic record to date. That song was definitely written as a response to some experiences we've had as a band over the years, but in such a way that we're having fun with it. I tried to approach it comically."
Whatever Project 86 does, says guitarist Randy Torres, the band's goal is keeping it real. "Most of our records have been a product of where we were at—musically, spiritually, personally—at the time," he says. "Our first record is a product of the fact that we were all super into hardcore, that really heavy music. But on the next record, we were listening to different music, so it evolved. The record for Atlantic (2002's Truthless Heroes) was probably something we thought about too much. I think we learned from that—to stop thinking so much about music and get busy making it."
This time around, making music happened with the three remaining members— Schwab, Torres and bassist Steven Dail—continents apart. "Steve was in the Netherlands at the time, because he was getting married. Andrew was in Southern California, and I was in Seattle," says Torres. "We pretty much just wrote on our own, and then e-mailed each other MP3s. We were definitely collaborating as if we were right next to each other, but we were using the capabilities of the Internet to its full extent. Steve wrote "Evil (A Chorus of Resistance)," one of the first songs we did; it was way different than anything we'd done before. That influenced all of us to write everything after that to be as different as possible from things we'd done prior."
"In the past," says Schwab, "we'd just jam out ideas together as a band. This time around, we were each more prolific than we'd ever been. We ended up with 40 songs to choose from. We set the goal to perform every song before we actually went into pre-production, which I feel really enhanced the performances. From a sonic standpoint, this is the first time we have keyboard as a featured instrument.
"Our major influences over the years have always been hardcore bands like Snapcase, Sick of It All, Sepultura," says Schwab. "We were never really influenced by all the nu metal stuff. I think we got lumped in with that music because we'd toured with P.O.D. and Linkin Park. Our influences have always been different from that, and this record really blows the doors off anything we've done in the past. This is the most different album we've ever put out. The influences on these songs came often from old goth influences like Sisters of Mercy, Joy Division, Psychedelic Furs, The Cure, Depeche Mode—all that '80s mood music."
Still not for the tame of heart, Rival Factions is more melodic and approachable than Project 86 of the past. Alongside the music's aggression, the unfamiliar were sometimes put off by the intense images of the lyrics. "Our music has always been an attempt to resolve honest, emotional conflict," says Schwab, "to address spiritual struggles that can't be painted accurately or referred to in everyday conversations held within the walls of the church, the extremes of emotion."
Aptly named, Rival Factions is a disc filled with conflict. The band's first single, "Evil," Schwab says, is as current as the latest Spider-Man 3 movie trailer. "I swear they almost quoted the lyric, the line about how 'every hero has a battle to fight within himself.' Spider-Man is fighting Venom that has become a part of him. That's essentially about how each day we have a decision to make about which voice we are going to follow in our own heads. That may be a real simple way to express the battle between the spirit and the flesh."
In addition to connecting deeply with countless fans, Schwab—named "Best Lyricist" in HM Magazine's latest readers' poll—has seen his approach influence fellow artists. Just ask Falling Up's lead singer/principal songwriter, Jessy Ribordy. "Andrew's lyrics have always been a source of inspiration to me," he tells CCM. "I've tried to use more imaginative metaphors and things that are more symbolic, so that the songs can mean more things and have a bigger impact."
Schwab says the song title "The Forces of Radio Have Dropped a Viper into the Rhythm Section," is a quote from a Seattle disc jockey, and "it works because the drumming on that song is intense. It's about having moved on from a relationship or a situation that you needed to leave behind because it was questionable or destructive. The song is about revisiting those memories; the past comes back to bite you.
"I think it's a reflection of the human soul," responds Schwab to the idea that his conflict-driven lyrics strike some as excessive. "In Christian culture today, there is that desire to live in this place where everything is soft and smooth, politically correct and comfortable, and we're afraid to face the harsh realities of life. But the metaphor of extreme situations applies so well to the spiritual life, because it was in violence that Christ paid for our sins; it's not for the faint of heart."


© 2007 CCM Magazine. All rights reserved. Used with permission. Click here to try a free issue.