Psalms
reviewed by Russ Breimeier

Copyright Christianity Today International

Updated

Nov 24, 2009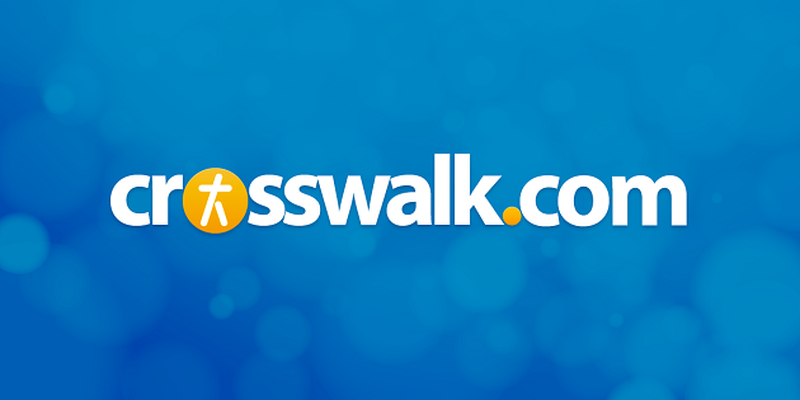 Sounds like … what you'd get if you blended Caedmon's Call with Dave Matthews Band — very rhythmic and exciting folk rock/pop
At a Glance … Psalms features smart adaptations of Scripture and some of the finest musicianship you'll hear in Christian music this year.
In 2002, Christian music enthusiasts can expect to see many independent Christian artists finally gain a larger audience through record label distribution. After all, the grassroots approach to artist development has worked well for artists such as Caedmon's Call, Sara Groves, Bebo Norman, and MercyMe over the last five years; so signing established independent artists Shane Barnard and Shane Everett must have been a no-brainer for Inpop. Both Shanes come from Texas, attended Texas A&M, and are experienced worship leaders. Shane B. waited until his senior year to emerge on the campus music scene, quickly becoming an accomplished independent artist with three solo projects under his belt. He also joined Charlie Hall and Watermark in leading worship at Passion '98. Shane E., meanwhile, played in local cover bands and began writing his own Christian music while pursuing his education. The two Shanes eventually met and formed a fast friendship, leading to their partnership and performances together at worship events such as Texas A&M's Breakaway Ministries worship and Metro Bible Study in Houston (where Christian artists such as Watermark, Caedmon's Call, and Paige also have performed). Many of the songs featured in their travels are highlighted on this album, Psalms, a slightly reworked version of their indie project bearing the same name.
If there's one word that leaps to mind when listening to Psalms, it's rhythmic. Producers Shane B. and David Parker (who plays B-3 organ on the album) coordinate a superb team of musicians, highlighted by an awesome rhythm section comprised of drummer Joel Cameron and percussionists Carl Weaver and Ken Lewis. Joel Cameron in particular plays with the proficiency and precision of Carter Beauford from the Dave Matthews Band, which is a fair comparison to this album's sound because of the way all the instruments shine throughout the disc. Psalms also is reminiscent of worship artist Jason Upton's debut Faith, but feels much less repetitive. It's refreshing to hear an album with consistently strong musicianship that's not lost amidst over-production.
Shane Everett is a talented backing vocalist and musician, but this game ultimately belongs to Shane Barnard. His folksy Texas vocals bring to mind numerous other talented tenors (Cliff Young, Derek Webb, Tony Vincent, Richard Marx, Eric Champion, Jason Upton, etc.), but you'll be even more impressed by the man's guitar skills. This is the closest I've heard in Christian music to Dave Matthews's fast and rhythmic technique. On top of all that, the man is some sort of wunderkind instrumentalist who plays percussion, mandolin, and hammered dulcimer on the album as well. Combined with the rest of the band, there are enough advanced-level guitar licks and rhythmic nuances to satisfy the most serious of musicians for months.
Then there are the songs themselves. The Psalms have been a reliable source for songwriters to mine over the centuries, but few have done it as well as Shane Barnard, who wrote 10 of the album's 13 songs. Seven of those were inspired by the Psalms and quote them mostly verbatim. But while most artists simply pick a favorite verse and write a song around it, Shane B. delves more deeply into the emotion and message of the Psalm, keenly seeking out the words that best work for repetition in the chorus or as a verse to support the chorus. Such is the case on "Psalm 13," which is perfectly complimented by Shane's dark guitar riff. The moody verses center on the Psalmist's lingering doubts about God's presence, only to lead to the driving chorus, "I will wait on you." Shane sings confidently of his faith in the midst of turmoil (represented by the band in a fury reminiscent of Jars of Clay's "Flood"). A similar effect is used in "Psalm 145" to distinguish between contemplation and praise for God's graciousness and compassion. Shane B. displays even more creativity in "Job 19," using the melancholic words as a contrast to the joyful chorus of "my Redeemer lives." It's a reminder that we have hope through Christ's death and resurrection despite all that happens to us in this life.
Three of Shane B.'s songs are not directly inspired by the Psalms, but are nonetheless Psalm-like. The driving rock of "The Answer" draws our focus to our true purpose in life, and the jubilant rhythm of "Breath of God" begs the Lord to use us as he will. Especially terrific is "Waiting Room," a powerful pop anthem that reminds us to wait on the Lord for the rewarding moments in life. You get a good solid hour of music on Psalms, which only falters with the worshipful songs near the end of the album that are not written by Shane B. On these tracks, Psalms begins to sound more like a Passion worship CD or an album by Watermark (who wrote one of the two songs I'm referring to, "We've Come to Declare"). Aside from those tracks, Psalms is superb, a worship album truly outside the box that showcases smart songwriting and sublime musicianship all for the sake of connecting listeners with the Lord. I wish more worship artists would find their unique artistic voice as Shane Barnard and Shane Everett have on Psalms.