Q&A with Project 86
Andy Argyrakis

CCMmagazine.com

2009

27 Aug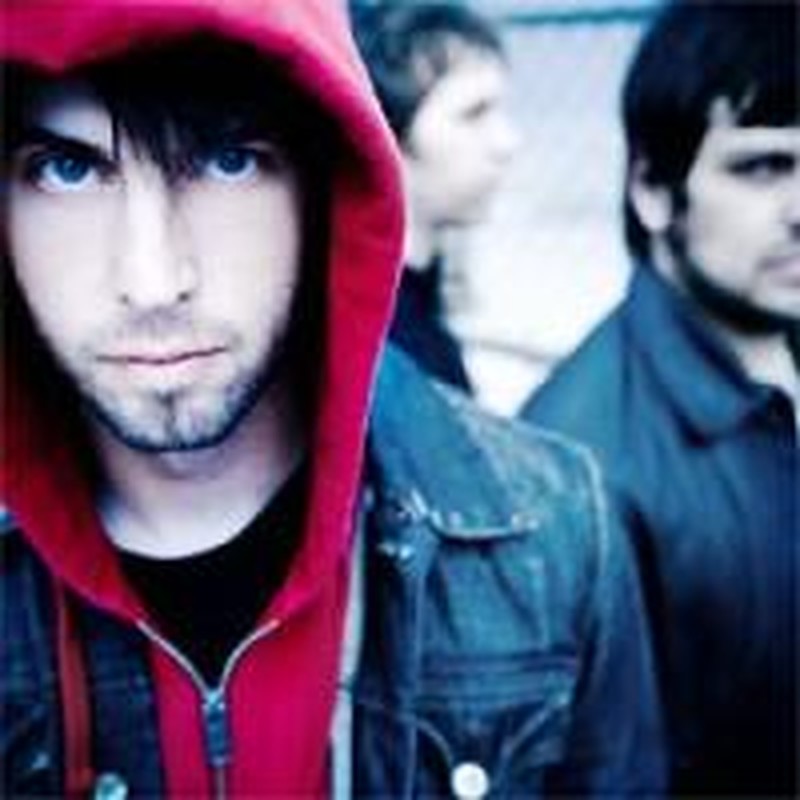 For over a decade, Project 86's been one of the most respected and prolific hardcore outfits of both the Christian and mainstream scenes.
Though the group's split its time between Tooth & Nail Records and Atlantic Records, its current collection, Picket Fence Cartel (Tooth & Nail), is back on the label where the band first found fame. But no matter what the audience, Project 86's innovative sound and spiritually-centered mindset remains the same, which as front man Andrew Schwab explains, is amongst the most urgent and relevant to date. Here's more from the singer/songwriter and frequent author on all facets of his artistic explorations. …
CCM: What is the thematic thread that runs throughout Picket Fence Cartel?
Andrew Schwab (Project 86): The themes that flow throughout the record deal with the concept of power and corruption and how those two seem to run hand-in-hand when it comes to human souls. So much of our society is built upon the search for fame, notoriety and wealth; and you see this most prevalently in popular culture. We, in western circles, are obsessed with being little celebrities, whether that is on MySpace, Facebook, reality TV or in the music industry. The world is teaching us that fame is to be sought after; that recognition will equal success, fortune and, ultimately, peace. But the search for and attainment of fame and wealth usually destroy us in the end. And while we all grasp for our 15 minutes, the world is struggling through very difficult economic times. Hope can only be found through faith. And if we are "owned" by the search for fame and fortune, we will ultimately be lost. We just want to ask the listener, amidst all of this, one question: "Who do you belong to?"
CCM: How would you describe the band's sound circa 2009?
Schwab: Diverse would be the best word. We have had a great time adding more melody along the way, but in our hearts, we still really enjoy playing aggressive songs as well. Since we have been fortunate enough to be able to make multiple records as a band, we have been able to try new things along the way while still remaining "Project 86." For example, on the new record we experimented a little bit with synths here and there this time around and were happy with the results. I love the fact that you can listen to our entire catalogue and not hear the same record over and over again. Our core fans should like this release since we have moments of our vintage sound, but I don't see any reason why newer fans wouldn't like it as well.
CCM: How do you account for Project 86's longevity over the years?
Schwab: I think that ties into the last question a bit. Very early on we set our eyes on having our own sound and not trying to just float with the trends sonically. You see these bands that change their sound every year or so to try to fit in with what is happening, and we have always wanted to avoid that. We just made a promise to one another that we would just play the music that we loved no matter how the chips fell. I think the people who follow the band like the fact that we try to bring our own thing to the table with every release. But honestly, I can say that any measure of success we have had in this thing is because of God and no one else. We can't really take credit for one single song or note.
CCM: How do you balance your work as an author and speaker with so much recording and touring?
Schwab: I really wish I had more time to do everything, but what usually happens is that I have seasons devoted to each. Right now I am in Project 86 land every hour of the day, so I am not able to wrap my thoughts around much else. When I get a minute to breathe, I try to write as much as I can and take opportunities to speak whenever possible. Although, every now and then, the two worlds connect, and I am able to share at a festival or some other type of event. I really just love taking my experiences and gifts and opening them up to people in a way that hopefully helps them in some way.
Advertisement
CCM: What are the similarities and differences between writing for a book and writing for a record?
Schwab: Writing books is much easier for me—or at least easier than writing songs. You just write, and you aren't confined to any sort of limited time or space. To write a book, you need time and passion and a little ability. On a song, you need to find a way to articulate yourself with a small number of syllables and try to make it rhyme, etc. I can't tell you how many times I have agonized over one line for hours and hours. The payoff, though, when you do find that right line is great.
CCM: What are your long-term creative plans in any facet of the arts?
Schwab: I have been an artist my entire adult life thus far. I don't plan on changing that, unless God has something else in store for me. If I were to stop playing music or writing it would be because some new, exciting opportunities presented themselves. I am so thankful that I am able to do what I do and that people are interested in listening. I just want to use these gifts in the best way possible to affect people's lives.

For more info, visit project86.com or andrewschwab.com.

© 2009 CCMmagazine.com. All rights reserved. Used with permission.

**This interview first published on August 27, 2009