Raze-Shines a New Light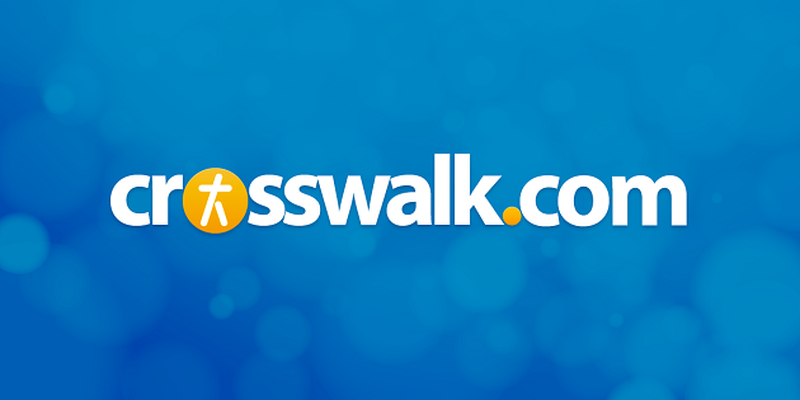 Armed with funky beats, positive attitude and a refreshing approach to R&B/pop, Tulsa foursome RAZE bring their own joyful noise on their new project,
The Plan.
The follow-up to their smash 1999 release
Power, The Plan
showcases powerhouse vocals, spirited grooves and an uplifting message that is at the heart and soul of RAZEs appeal and mission. From their packed- out concerts, both in the States and overseas, to their unique motivational talks held in schools, RAZE delivers a message of empowerment and
faith
wrapped up in sizzling songs that combine R&B and hip hop stance with pop savvy.
Featuring production and songs from Grammy Award-winning producer Tedd T., and Michael-Anthony (Mooki) Taylor, and RAZE,
The Plan
is music with a plan, namely to spread the motto that fuels and motivates RAZEs call to action campaign, Get With It.For JaMarc, Donnie, Mizzie and Todd, Get With It is more than just a cool phrase or slogan. It is what the Tulsa, Okla., based group believes, lives and teaches whenever they visit schools, and it is also the foundation of many of the songs on
The Plan.
For us, when we visit schools and reach
out to people its not a religious thing per se, offers JaMarc. Its not a series of dos and donts. Our hope is to present our faith relevant to the culture. Our music and our outreach is about life. And our lives include a relationship with Jesus Christ. We want to talk to kids about the positive choices they have when it comes to things like sex, drugs, violence and peer pressure. But we also want people to have a good time! We covered Kool and the Gangs
Celebrate
on this CD because we like to have fun! Our concerts are interactive, everyone is dancing and singing with us and thats important!The fun, coupled with purpose can be heard on the first single,
More Than A Dream.
Co-written by Mizzie, JaMarc, Donnie and David
Elliot Johnson,
More Than A Dream
reflects RAZEs philosophy perfectly. Offers JaMarc, who founded the group five years ago and who grew up with both Mizzie and Donnie, We had hit a stumbling block in our writing session and I opened the
Bible
and came upon Jeremiah 29:11 which led us to this song. Its kinda where we are right now, Donnie adds, because it talks about how our lives can sometimes be more than we could ever have imagined and for us, thats true.Another song slated to be a single is
Amazing.
With its syncopated rhythms and dramatic flair
Amazing
has the pop appeal that should
make it a staple on Top 40 Mainstream radio. The story behind
Amazing,
which address issues of destiny and strength, had its beginnings in a Nashville publishing company. Its there that JaMarc heard a demo of the track, then called
Crazy.
Impressed, JaMarc mentioned that if no other artists were going to cover the song, he wanted it for RAZE and as fate would have it,
Crazy
(renamed
Amazing
) landed in the hands of RAZE. I loved the song from the moment I heard it! JaMarc exclaims, and I think we added our own flavor to it.
Another song with that flavor is the soulful
Follow Your Dreams,
which was written by Grammy winner Tommy Sims (
Change The World
) and producer Michael Anthony Taylor. Laced with an R&B swagger, an element that is much more pronounced on
The Plan,
Follow Your Dreams
addresses just what the title suggests and was a track that RAZE was born to sing. On a more personal side is the impassioned
If You Go,
written by the group and dedicated to the memory of newest member Todds mother, who died from cancer in 1998. The song, inspired by a Bible verse that says where you go I will go, Todd, who grew up in St Louis and joined RAZE in 1999, explains, "Its my way of saying to my mother I miss her, but I can go on with my life.The song is also a continuation of
Always & Forever,
Donnie says, referring to RAZEs 1998 No. 1 hit single. It takes that theme of friendship and staying by someone no matter what, which is another very important message for us.It was that desire to spread a message, and, of course, have fun doing it that helped make RAZE a reality. Formed by JaMarc, a former professional dancer, RAZE brought together the vocals of his childhood friend Donnie, the liveliness and style of school mate Mizzie, and the dance moves of Todd along with the need to make an impact. Armed with a mission and the dance moves, RAZE was first signed to the UK-based Alliance Records, and it was in England and Europe that the group, much in the manner of the Backstreet Boys, first exploded. RAZE became fixtures on the festival circuit in
England and Sweden as well as embarking on their signature school assemblies. They eventually partnered with Christian act World Wide Message Tribe for a sold-out tour. Eventually the buzz began to filter back stateside and in 1998 RAZE was signed to Forefront Records and released its first EP
Thats the Way.
Thats the Way
spawned the smash
Always & Forever
and remained on the Christian albums Top 100 chart for 33 weeks. In 1999 RAZE released
Power,
which Billboard magazine described as being "a solid album of strong songs and exuberant performances.
To read more about Raze click here.