Re:Worship
reviewed by Russ Breimeier

Copyright Christianity Today International

2003

1 Jul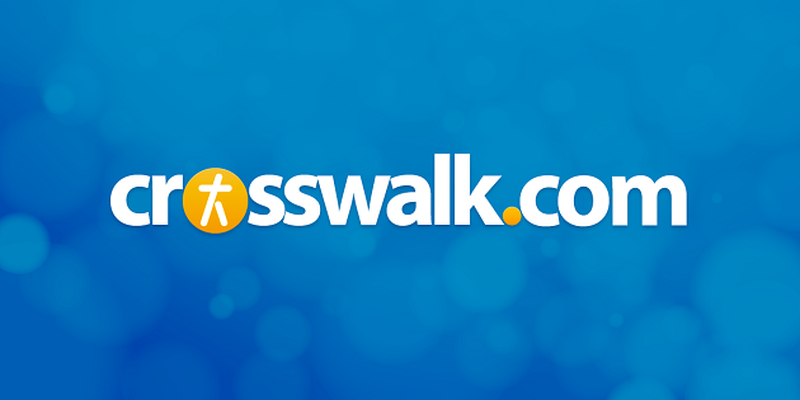 Sounds like … modern worship with a more aggressive rock edge, like Sonicflood or Circadian Rhythm mixed with Linkin Park or Def Leppard
At a Glance … Re:Zound's worship album is not nearly as innovative or unique as advertised, but they do have a tight and accomplished rock sound and a genuine heart for worship and ministry
The band now known as Re:Zound originally formed in Tempe, Arizona, in 1997 under the name Switch. Their heavy rock sound reflects the range of influences of the six band members, including Creed, Linkin Park, Def Leppard, P.O.D., Pearl Jam, Incubus, and Skillet. Over the years, the sextet played as a house band at local clubs to develop their live performance and fund more recording. In 1999, they hooked up with producer Ken Mary (LaRue, Alice Cooper) and to record an independent album, which led to unexpected success. Their single, "Angel," garnered airplay on a number of mainstream radio stations, and helped the band earn the title of "MTV's #1 Undiscovered Artist" in 2001 via the Internet. Once it was learned that there was a band already called Switch, Re:Zound was born.
The interesting part about Re:Zound's success thus far is that they are also a popular worship band, leading 5,000 one weekend a month at Mesa, Arizona's, Living Word Bible Church. Their commitment to ministry is undoubtedly one of the reasons they've turned down a number of record contracts with mainstream labels. In early 2003, Re:Zound was asked to travel with Dick Bernal's Jubilee International Ministries to India, performing for 30,000 at an annual conference. This commitment to praise & worship is reflected in the band's ministry (they tour churches regularly) and the theme of their new album, Re:Worship.
Re:Zound and their publicists should be commended for delivering a very comprehensive press kit (independent artists, take note) that includes biographical material, a CD-ROM with images, a DVD with promotional video footage, a final (i.e. complete) copy of the Re:Worship album, and a copy of their eight-song Breathe EP, which includes their hit song, "Angel." This was all very helpful in gauging the sextet's evolution of sound, which once displayed some hardcore rock tendencies—lead vocalist Jason Anderson offered some surprisingly guttural growls similar to Staind and 12 Stones. Though I don't personally hear the big deal concerning "Angel" (it has some interesting hooks, but it's not all that memorable), Re:Zound's songs were once laced with some poetic and spiritually inspired lyrics reminiscent of Jars of Clay.
All this is generally irrelevant in re:gards to Re:Zound's Re:Worship (gets annoying re:ally quick, doesn't it?). The band's buzz and the sound of Breathe were enough to lead me to believe that Re:Zound had developed an interesting blend of modern worship and hardcore rock for their latest album. Instead, the band has toned down its metal edge considerably, and while strides to be creative were made in some altered guitar tunings, Re:Zound basically sounds like Sonicflood or Circadian Rhythm if they favored some occasionally heavier electric guitars. Contrary to what you may hear or read, they don't sound much like Linkin Park on this album.
What's more disappointing is the band's trade of thoughtful lyrics for standard worship rhetoric. Jason, who also serves as Re:Zound's primary lyricist, says he wanted to create a biblically inspired worship album because not enough modern worship songs incorporate the Word. While that's true of some worship songs and albums, there are certainly numerous examples of new worship songs that do lift their lyrics straight out of Scripture. It's neither unique, nor does it necessarily endear itself—many of the best-loved hymns over the centuries have relied on original expressions of faith rather than rehashed Bible quotes.
So, while Re:Worship is intended to be something inspiring and unique, the end results are only average. For an example of this, look no further than the first single, "Hallelujah," included twice on the album with different mixes. It's a strangely frustrating worship song that is somehow both catchy and dissonant, remaining stuck stuck in my head long after the CD was over—I'm not sure I wanted it there because parts of the melody are so odd. The lyrics offer nothing you haven't heard before in worship music: "God of Refuge and Shield around me/Prince of Peace and Lord God Almighty/And everyday I want to spend with You Lord." In contrast, "Forever" has a more accessible, driving modern worship sound, but the range of the melody is not congregationally friendly and the lyrics are even more simplistic: "Lord Your love, Your love is forever/Forgiving love, and always unfailing/You are, forever/Lord Your joy, Your joy is within me/Abounding joy, joy that completes me/You are forever, forever, forever and ever."
The album's only cover is a lifeless and lumbering rendition of the classic worship ballad "I Exalt Thee." Even more dull is the poorly written "In This Place (Sanitaire)," which will have you thirsting for a new idea after the first verse: "And I will lift my voice and I will worship You/From this day in this place, Lord, I will seek Your face/On my knees, Lord, I fall unto You offering all/From this day, in this place/Lord I will seek Your face/From this day, in this place." The lyrics continue with repetitive variations on "from this day," "in this place," and "I will worship You."
After fully digesting all of the press materials, I still had difficulty in appreciating the tremendous buzz surrounding Re:Zound. This band has a tight sound and plays well, but aside from the strong rhythm section (particularly drummer Terry Dillard), the musicians don't distinguish themselves. The guitarists tend to favor a wall-of-sound approach over proficiency. For all of the high-profile live performances, Re:Zound demonstrates very little stage presence. And as capable a lead vocalist as Jason is—he sounds like Jason Wade (Lifehouse) crossed with David Crowder and worship leader David Ruis—there are still moments of intonation, pinched tonal quality, and improper breath support to be found, even now after six years of fronting the band.
This is a worship band with promise, but not yet one that will make millions scramble to buy albums and worship resources. Which is not to say that Re:Worship doesn't have its moments, especially on tracks like "Holy Ground," "Always," and the anthemic closer "Healing Song." Nor is it hard to fathom Re:Zound as a popular worship band, especially among youth groups. They are indeed a better band than the new lineup of Sonicflood. This is a great example of a worship band on the rise, seeking opportunities to take their ministry beyond the walls of the sanctuary. They're off to a pretty good start.
But let's not go overboard and call Re:Zound unique or revolutionary just yet. The sound is mostly there, but the songwriting is not. If Re:Zound feels called to be a high-profile modern worship band, what they really need (more than a sound) is a worship anthem that the church will widely embrace and want to sing, like Delirious did in their earlier days with "Did You Feel the Mountains Tremble" and "I Could Sing of Your Love Forever." Come to think of it, if MTV got this excited about Re:Zound, what would their reaction be to Delirious?
Note: At the last minute, Re:Worship's release date was pushed back to August 19.