Real World Worship
Christa A. Banister

GospelMusicChannel.com

2009

1 Jan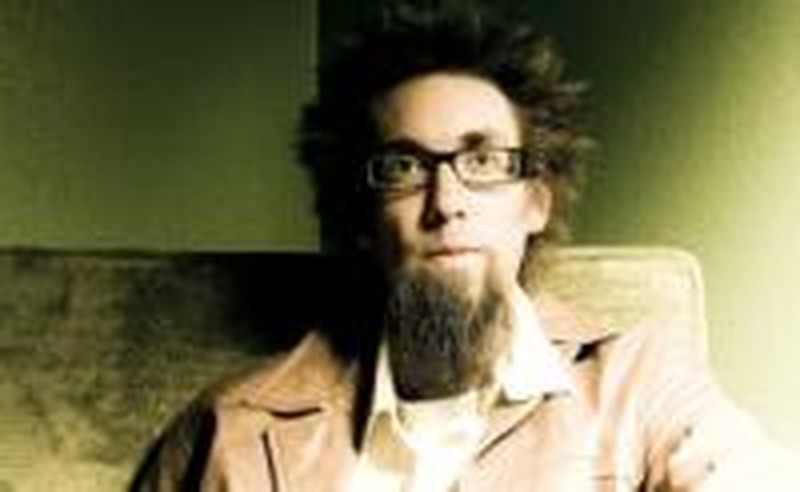 Church Music - Crowder Style
It's that time of year when the lives of your favorite Christian music artists are winding down a bit. Sure, maybe there are a few Christmas tour dates, but then it's all about much-needed R&R with their families. Well, unless you're David Crowder.
When it comes to creating music, Crowder has always been one of those artists who seems to be in perpetual motion. In fact, Crowder told Gospel Music Channel in a recent interview that he's already got his next—not one—but two projects planned.
"We are currently working under the banner of 'church music' and plan to explore its history," Crowder says. "We'll be pulling bits of inspiration from each era and making it sound current—or at least that's what we've got planned at the moment."
While he says he and the rest of the Crowder band won't begin recording "for a good bit," they're currently writing and doing pre-production, which "might be my favorite part of the whole thing," he says.
One thing Crowder won't be pursuing, however, is acting. After seeing his "Remedy Live Tour" which featured high-definition footage and was shown in a few multiplexes around the U.S., he says he simply "couldn't cope."
"I've never felt that awkward in my entire life," Crowder confesses. "You're watching you with people watching you watch you, and it's just weird. That will probably be my first and last project like that. I don't know how actors do it."
For more information on what Crowder is up to, check out his frequently updated website at davidcrowderband.com.
Worship with a Side of Sadness
With the proliferation of worship music this past decade, it's easy for some great artists—and fantastic albums—to fall through the proverbial cracks. One such standout effort (in my humble opinion, of course) is Charlie Hall's The Bright Sadness.
And while the idea of "sadness" and "worship" don't exactly sound like a great combination for congregationally friendly music, Hall says the idea of a "bright sadness" is actually meant to be an encouragement for believers.

"The Bright Sadness is the accepting of the brokenness in myself and in the world around me but always intertwining the overarching thought of Christ's closeness, His free fellowship, His redemption and compassion, His Brightness," Hall explains.
"Sadness, trial and the aching of this earth are not detached from the bright, resurrecting hope of God. These two ideas actually hold hands very easily and should walk together intertwined always, shamelessly," he continues. "There are many awe-inspiring moments on this broken, beautiful planet, but there are also moments that whether we create or are created around us make us feel out of control and weak. These 'out of control' moments do not detach us from God and in fact may in a deeper sense knit us to his heart and life. Christ is the brightness in every ounce of life. He is the greatest power in this universe and will fill us to walk through every moment."
In addition to creating thought-provoking songs with the church in mind, Hall is always interested in upping the musical ante as well, something that's inspired by his love of singer/songwriters.
"But my band and their eclectic musical tastes probably affect my music the most," Hall shares. "Whether we write as a band or I bring a song in and have them work on it, it changes and becomes a better more interesting song. This record sounds like a singer/songwriter rock band who is trying to communicate in non-cliché vocabulary about a God who is powerful and present in our lives."
For more on Hall, check out charliehall.com.

About the Writer
After graduating with a B.S. in Journalism from North Central University in 1998, Christa Banister moved to Nashville, Tenn. and eventually started working at CCM Magazine/Salem Publishing in various editorial capacities (including managing editor) for five and a half years. After that, she launched her own freelance writing company and writes for numerous clients including CCM Magazine, Crosswalk.com (she review movies for them each week), Christian Single, Christianity Today, Threads Media, Songs4Worship.com, BurnLounge, PassAlong.com and helped kickstart the first Christian music blog for MTV. She also writes bios for professional recording artists and authors and penned her first two fiction novels for NavPress in 2007.





© 2008 GospelMusicChannel.com. All rights reserved. Used with permission.
**This column first published on January 2, 2009.
About Gospel Music Channel
Gospel Music Channel is the fastest-growing network in television and can be seen in more than 40 million homes on various cable systems around the country and on DIRECTV on channel 338. For more information, visit www.gospelmusicchannel.com.