Rebecca's Word on Worship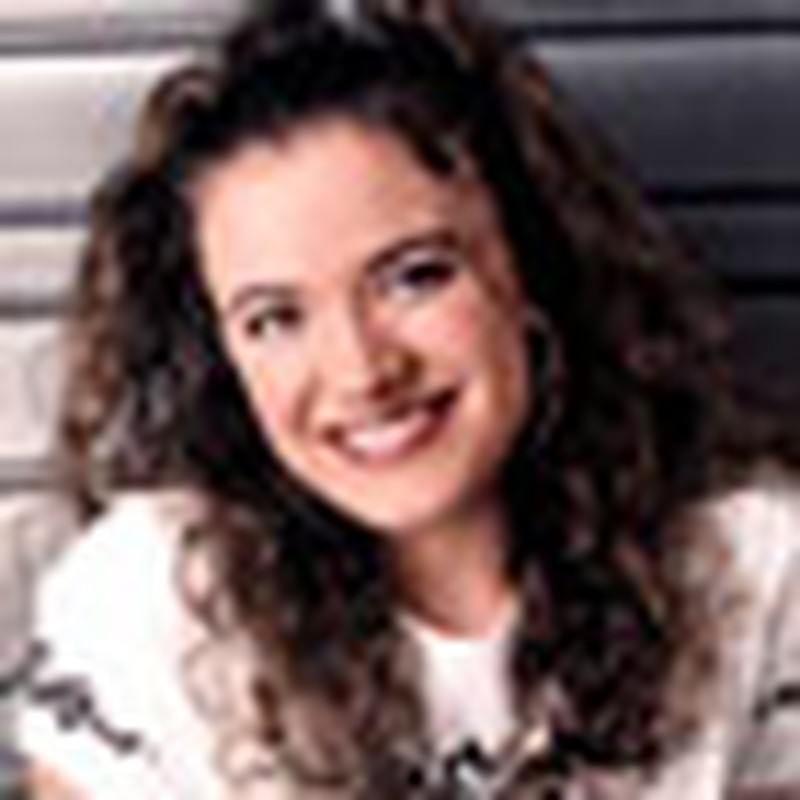 Last week I traveled to Orlando, Fla., to the premiere of Rebecca St. James' new worship album,
Worship God
. I sat down with Rebecca to ask her about the making of the record.
J MAN: Last time we talked you briefly mentioned the new worship album. In reference to the CD there will probably be critics who say you're doing it because of the worship music craze, or to have another hit album. How would you respond to the question of "Why is Rebecca recording a worship album?"
Rebecca:
I've had the plan to do a worship album for a long time, since I started, because the first album I ever did was a worship album. It was an album called
Refresh My Heart
. I was 13, in Australia.
It's a part of my background, and worship has always been a part of my regular albums. My songs are like prayers, a lot of them very worship-focused. That's something even people have said coming away from our concerts: "Thank you for the worship emphasis." So, I think it's just become so much a part of my heartbeat that it was only a matter of time that we're going to do a worship record.
I think people are so hungry right now for worship, that it was absolutely the right time.
J MAN: Your shows have been largely entertainment and evangelistic in purpose. How do you think this new musical direction will affect them?
Rebecca:
We're going to be doing a lot of songs from now on from
Worship God
. I think there'll be a strong emphasis on worship, which I love. I think the most powerful time in our concerts is the worship time, where you just sing . . . a capella with the audience, the songs that just unite you together. I'm really excited about adding songs to the set that people already know and also my new worship songs as well.
J MAN: How would you define worship?
Rebecca:
(laughs) In a bunch of words? I think worship is thankfulness and gratefulness to God for His love. That's some of the things that really impact me to worship when I think about what God has been to me. I think worship is joyfully sharing my own love for God. It's telling Him how amazing He is. It's really admitting that God is God and I'm not.
J MAN: Why do you think there is a drive inside of people to worship God now?
Rebecca:
I think if we really know God we are going to hunger to worship God in different ways. And not everyone necessarily has a desire every day to sing. Singing isn't necessarily the way to worship God. I think people worship God a lot through
prayer
and just adoring Him. I think a lot of people worship God through their lifestyles. The people I respect most in life are the people who . . . love God in the way they love people. You see that they are worshipping God in the decisions that they make and how they give. But I think one of the ways that I worship God is singing to Him, and praising Him through music. It's a joy to be able to do that as my calling.
Most of my life I've seen this worship revolution happening in Australia. I was really little when I saw these rallies called Youth Alive. You know, 10,000 to 15,000 kids come together to sing rock 'n' roll worship to God, and it's awesome. I used to go to Hills Christian Life Centre, where Hillsongs comes from. So I've always had a passion for worship. That's actually why I got into Christian music, because I was singing worship songs at churches and youth groups.
So, I've seen it in Australia and I've also traveled to Europe and been to different places where the worship revolution has happened. And it's been underground here in America, but it's never exploded like it has now. I just think it's God's time. People have realized that we need God more than ever before. We need to worship Him. It's a new thing that He's doing in America. It's exploded, it's hit now. I think we've only just seen the tip of the iceberg.
J MAN: What do you want to see accomplished through this record?
Rebecca:
I want people to be really drawn into God and drawn into the joy of worshipping Him. I think some people don't even understand what an amazing thing it is to be able to worship God. It's what we were actually created to do, to glorify Him, and lift Him up. How amazing that is! I know probably some of my most powerful moments are when I've been on a walk alone, praising God, worshipping Him, or even in corporate worship, where I'm just one of thousands of people, tears streaming down my face, while thanking God for His love. And so I really pray that people experience God, His love, and truly learn how to worship Him [while] using the album as a worship tool.
J MAN: We talked a little last time about how September 11 affected you. Now I find out you were in the studio on that day recording. How did that affect the final product of Worship God?
Rebecca:
It was really difficult, trying to get focused on that day, and figure out what song to do. [I had to] figure out how to not be distracted by the agony of what everyone was going through in response to September 11. How could this happen? What's going on in our world? We ended up recording
It Is Well With My Soul
on that day. I think there's probably a special passion maybe, or even more than that, there's something that clicked in me in regard to that song. That song came out of sheer pain. The man that wrote it just lost his kids, and he wrote "Whatever my lot God has taught me to say, it is well with my soul."
So here I am viewing one of the biggest disasters in American history and viewing devastation of a country . . . and watching that as a young person myself, and saying, "Lord even still I will praise You, I will trust You, whatever my lot, You've taught me to say it is well with my soul." It really gave me meaning to that song.
J MAN: These mixes aren't just you performing straight choruses like they were originally recorded. How were you able to put your own sound literally "inside" of church classics?
Rebecca:
That part is really easy. I did a Christmas album a few years ago, and I loved doing it because here I was taking songs that were known, loved, and so powerful even though they were hundreds of years old and "rockin' it up!" You know, putting a live drum groove to it, and I love doing that. It's very natural.
Both times on
Worship God
and
Christmas
I was able to get with the producer, and we shaped the song together and even helped direct some of the programming and stuff like that. Matt Bronleewee (
Worship God
) and Tedd T. (
Christmas
) were very gracious in letting me part of the process. I think my own passion for those songs have come through in that.
J MAN: What's your favorite track on the new record?
Rebecca:
It's a tie. A tie between
You
, which is the last track on the record. It's actually like the slowest song on the album. It's a song I wrote in Australia. I was on vacation and saw this beautiful valley and was just worshipping God, and He gave me this song. Lord You're all I want, I want to be like you, love like You, but ultimately You are what I want. It's a heart's cry type of song.
Quiet You With My Love
! That's a completely different song to
You
. It's like a rock anthem! It's big and really passionate. It's passionate in a different way but passionate all the same. I like it because it's all God's words to us. Come to me, all who are weary, and I'll give you rest. I'll quiet you with My love, I'll rejoice over you with My song. It's all that God says to us as a father. I love hearing the song personally, even though I'm involved in writing it, because it's such a song of comfort and love to me.
J MAN: What do you feel called to do most as an artist?
Rebecca:
Probably it would be to point people to Jesus, point people to His hope. I think that's the ultimate thing, to reflect Him in my life. Be close to Him and in so doing point people to Him. If I'm not doing that, everything else doesn't matter.