Reconnecting with ... Chynna & Vaughan
Andy Argyrakis

ChristianMusicPlanet.com

2010

11 Feb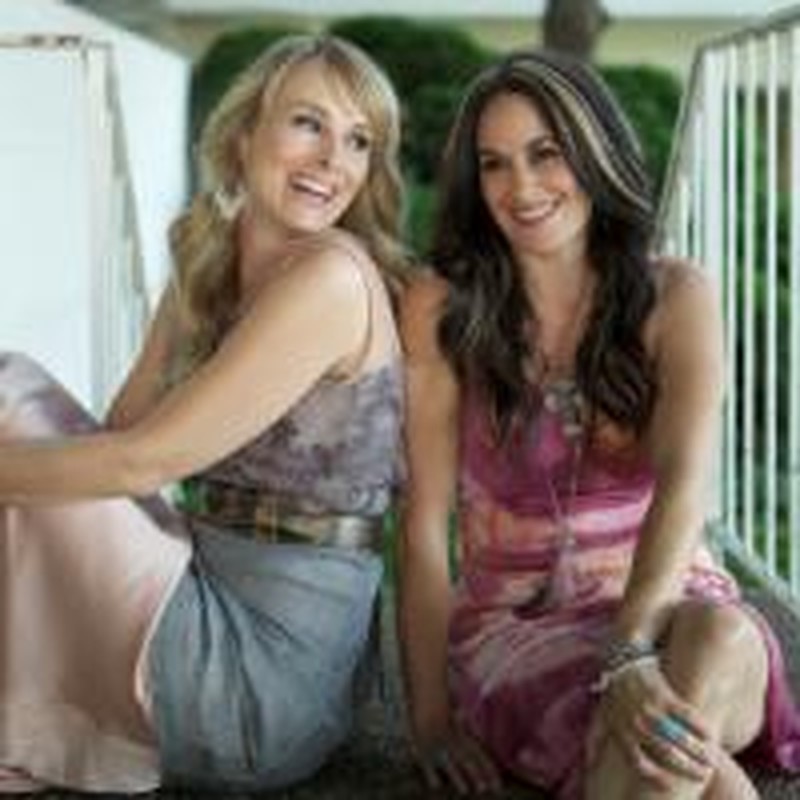 Even if One Reason (Reunion) marks the debut disc for pop duo Chynna & Vaughan, it's far from either of these singer/songwriter's first albums.
In the case of Chynna Phillips, fans of all faiths are likely familiar with her time in ten million album selling super-group Wilson Phillips, whose chart conquest throughout the 1990s included "Hold On," You're in Love," "Release Me" and many more. On the solo side, Vaughan Penn amassed a slew of television soundtrack credits including the immensely popular shows The Hills, Grey's Anatomy, Boston Public and Laguna Beach, while also hitting the road alongside Emmylou Harris and Edwin McCain (to name a pair).
"It's just fresh and different and we're trying to break some molds," says Phillips of the group's goals on a phone chat, simultaneously dispelling any preconceived notions about either entertainer. "I think a female duo group is a real niche that needs to be filled in contemporary Christian music right now, and it's one that hasn't been filled in a long time."
Though Phillips is an ardent fan of faith-based groups like Third Day, Casting Crowns, Sara Groves and Derek Webb, she didn't even know the scene existed until finding Christ six years ago. While growing up the daughter of secular superstars John and Michelle Phillips (both from The Mamas & the Papas) and since becoming a pop icon in her own right, acts like The Rolling Stones and Tina Turner were in regular rotation, though she insists One Reason was written with a clean canvas all together.
"The contrast is pretty severe to Wilson Phillips and my last solo record, mostly because it's a lot more grassroots," she observes. "It's folksy in certain places, and while there are harmonies, they're not framed in that pretty box with all the glossy production [from the past]."
As for Phillips' relatively new found faith, it comes on the heels of being prayed over by her believing brother-in-law Stephen Baldwin and his wife. Following an emotional moment at the home she shares with fellow actor husband William Baldwin and their three children, the singer felt all her guards come down and the Holy Spirit fully penetrate her soul.
"All I knew was I was home and there was no second guessing Jesus was my Lord and Savior," she asserts. "I wanted to sing for God right away, but He had a different plan and it was a year and half before I got on this path. But after I was patient and started to relax, I met Vaughan and all the pieces fell into place."
Penn's testimony is equally compelling as she came to Christ for the first time following a life-threatening illness four years ago. Between her full-fledged healing and the songwriting pair's previous prominence, Chynna & Vaughan hope their tunes will be tangible examples to both Christians and seekers alike of God's unconditional love.
"Our main messages are redemption and salvation- two little morsels of wisdom," offers Phillips with a chuckle, but also obvious sincerity. "This is not a preachy record, though there's a very strong message of God and a lot of great vibrations, as California as that sounds. But there's definitely a theme of redemption, and if we can help one person come to Christ as a result, then we've met our goal."

For more info, visit chynnaandvaughan.com.

©2009 ChristianMusicPlanet.com. All rights reserved. Used with permission.

**This interview first published on February 11, 2010.