Reconnecting with ... Jason Crabb
Andy Argyrakis

ChristianMusicPlanet.com

2009

16 Jul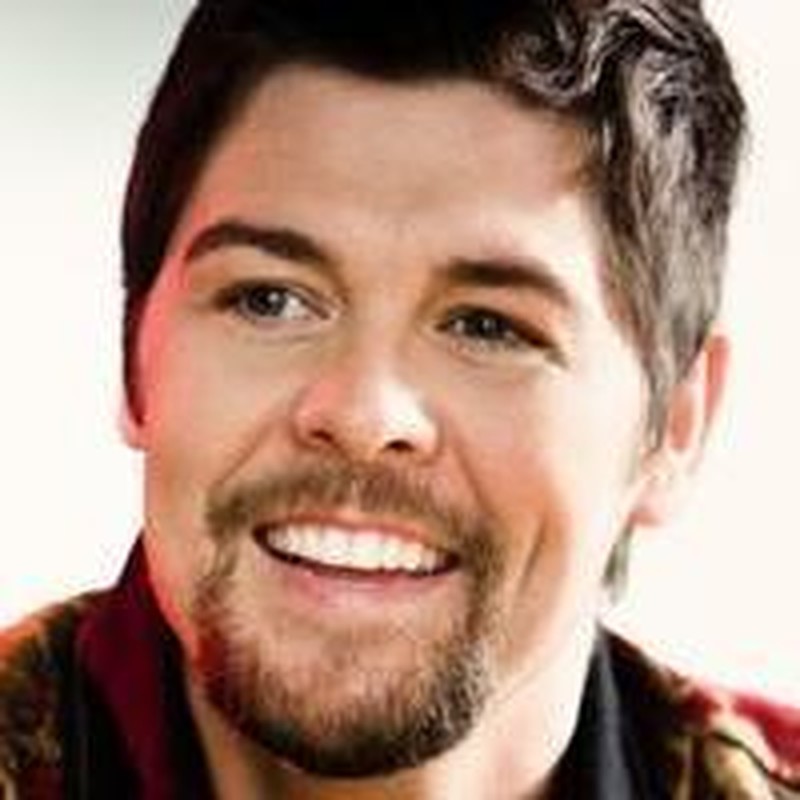 The worlds of contemporary Christian music, country and southern gospel rarely collide, even if artists across all sectors stand for the same ideals and are generally friends behind the scenes. But The Crabb Family defied all categories during its tenure, combining bits and pieces of each angle and interjecting its own multi-generational harmonies into a heavenly concoction.
It's no wonder fans of faith-based music in general were disappointed when the troupe announced its retirement in 2007 (arguably at the top of its game), leaving some of the singers to take a much-needed rest and others with an opportunity to go solo. In the case of frequent soloist/unofficial leader Jason Crabb, it was inevitable his career would continue outside the family act with a self-titled debut disc releasing last month on Spring Hill Music Group.
"It was just time," the singer says in a matter-of-fact tone of The Crabb Family's decision to close up shop. "The season was finished, and there were new leaves to be turned. When my parents came off the road, I felt like that really clipped the strings off my wings. It felt like God telling me it was time [to go solo]; and it was tough, but we just knew it was the right time."
Though he's embarking on an individual adventure, Jason assures longtime listeners that many of The Crabb Family's staples will remain in the set list, such as "Please Forgive Me," "Please Come Down to Me" and the contemporary classic "Through the Fire." And the sound on new material will also echo some familiar remembrances of the past, alongside ambitious explorations all his own.
"If you liked some of the earlier stuff from The Crabb Family, you're going to like some of the stuff here," he promises. "My dad writes with a country flair, and this record has a country flair as well. But there's also a little soulful vibe that's simple and fun. We pushed the envelope, but not so far that it will alienate old fans. I want them to ride along with me, but I also want to keep them on the edge of their seats."
He certainly achieves that dynamic thanks to a pair of A-list producers, starting with Tommy Sims, known in the Christian world for sessions with Michael W. Smith, Amy Grant and Israel & New Breed; but also leading Bruce Springsteen's band for five years and steering Kelly Clarkson's career. Crabb also collaborated with Norro Wilson, one of Nashville's heaviest hitters, whose credits include Shania Twain and Kenny Chesney.
"I think it was neat for Tommy because it gave him a break from the pop thing, and he really helped give the project an edge. Plus, it was amazing to see all the [memorabilia] hanging on his wall," Jason recalls. "And Norro's just an awesome guy who loves to hear somebody singing from the heart. He also introduced me to Neil Thrasher, who's written tons of songs for everyone from Rascal Flatts to Montgomery Gentry. Vince Gill also came and sang on the record, which was so cool. He's a talent, and he's a giver who just loves good music."
With such a diverse cross-section of tag teams, along with an upcoming slot on the second Glory Revealed compilation (spearheaded by Third Day's Mac Powell and evangelist David Nasser), the sky's the limit in terms of Crabb's audience appeal. Thus far, he's appeared all across the globe with one of the most diverse résumés in all of Christian music.
"I would say it's really broad, like when playing a festival with 20,000 teens alongside Casting Crowns or David Crowder Band and seeing happy parents and kids grasping a hold of it as well," he notes. "God's blessed us beyond our wildest dreams, and if I die right now, the amount of places we've played would still blow my mind. The list includes Red Rocks, Carnegie Hall, the Brooklyn Tabernacle, Morocco's Friendship Festival in front of 110,000 people, Billy Graham's last crusade and The Ryman, which is probably one of my all-time favorites. I'm ready to keep going, and I don't want to stop because I want to see what's next around the corner!"

For more info, visit jasoncrabb.com.




©2009 ChristianMusicPlanet.com. All rights reserved. Used with permission.

**This interview first published on July 16, 2009.