Reconnecting With ... The Jesus Music Era
Andy Argyrakis

ChristianMusicPlanet.com

Updated

Oct 07, 2008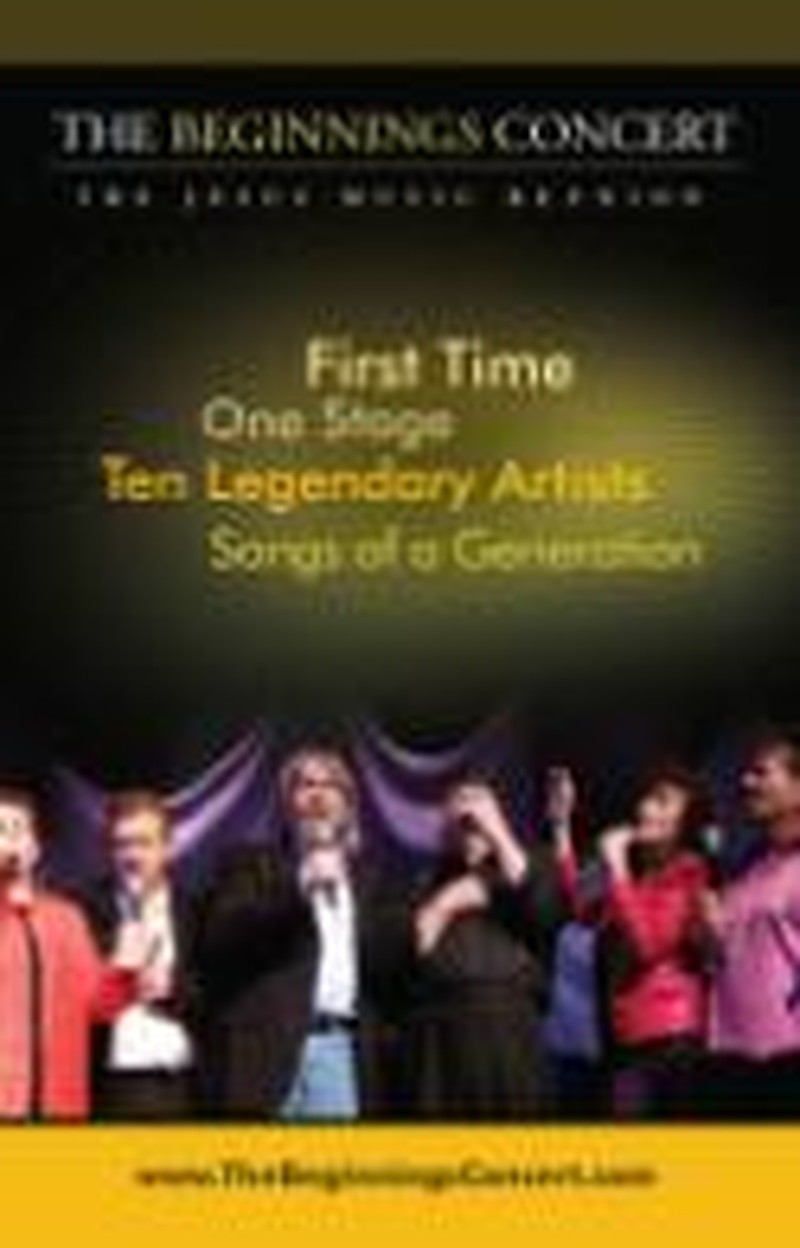 Somewhere after the advent of urban gospel but long before the days of contemporary Christian music as it's known today, there was an era of envelope-pushing artists under a 1970s' umbrella known as Jesus Music.
Though that stable of artists had a clear-cut gospel message to their music, the players were also known for providing artistically satisfying secular alternatives to the post-Woodstock generation still reveling in the glow of the psychedelic scene.
While there were several artists who are no longer with us from that time period (such as Larry Norman and Keith Green), 10 of the top performers recently came together for the double CD/double DVD box set The Beginnings Concert, which comprises a select group of legendary artists singing the songs of a generation. And it's a truly illustrious guest list indeed, including Dallas Holm, David Meece, Chuck Girard, Don Francisco, Steve Archer, Barry McGuire, Dony & Reba Rambo McGuire, Janny Grein, plus one time Santana singer turned solo star Leon Patillo.
"It was really the brainchild of a pastor in San Antonio, Texas, who originally had the idea because the music that took place from the early to mid '70s was one of the reasons he got into ministry," shares Meece of the project's genesis. "He wanted to bring together artists from the beginning of the Jesus Movement and started by sending a lot of feelers to see who was available ... When we finally all met at a retreat in San Antonio, there was an amazing camaraderie, though what a lot of people don't realize is a lot of [us] knew of each other, but hadn't really spent all that much time together [due to tour schedules]. But all of a sudden we were hanging out, and it was a hoot where we laughed and cried—one of my greatest experiences both personally and spiritually."
The feeling of instant connectivity is echoed by Holm in hindsight, though he admits being a little apprehensive at first. Even though the artists came from the same era, they never performed together, plus there was a lot of genre diversity on the proposed bill. "I came in with some trepidation and thought to myself, 'I hope this thing works,' because if people don't get the music or the ministry [intentions] in check, it could really be a train wreck," he explains with a chuckle. "But the moment I walked into the first rehearsal, I could hear Don rehearsing 'He's Alive' with the band, and I thought right away, 'Yeah, they've got it,' and it feels even better as a finished product."
Indeed, the comprehensive package is loaded with chemistry and cohesion, with the set list flowing seamlessly through several of the church's most lauded classics. Take, for instance, Girard's iconic "Name Above All Names," Meece's "We Are the Reason," Holm's "Rise Again" and Patillo's "J.E.S.U.S." just to name a few. Though longtime fans of the above artists clearly connected with the live presentations, The Beginnings Concert also provides an introduction to brand-new generations, wrapped around a truly timeless spirit.
"If it's something that is of God, it will last and it's that simple," reflects a humble Meece of the longevity for these songs. "When we see songs like this that are the real deal, we can see the power of God at work using people to help write things down on paper. Even as I watch the concert in playback, I find these songs holding up just as powerfully as when we made [them] in the first place. They're just anointed by God."

Visit thebeginningsconcert.com for more information.

©2008 ChristianMusicPlanet.com. All rights reserved. Used with permission.

*This interview first published on October 7, 2008.