Redemption Songs
reviewed by Russ Breimeier

Copyright Christianity Today International

2005

1 Mar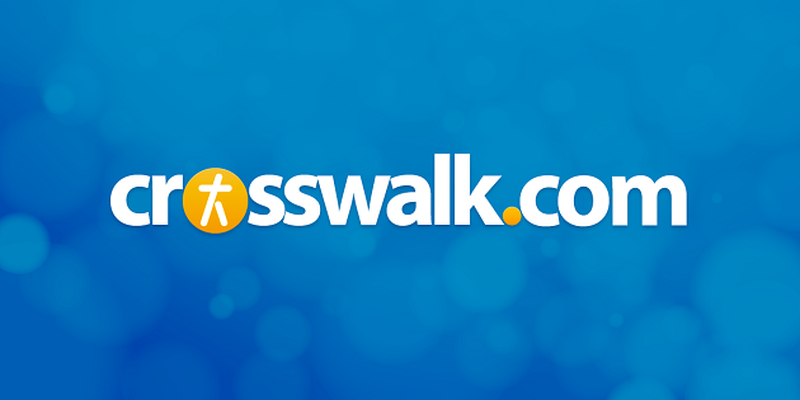 Sounds like … classic hymn texts set to a diverse blend of pop, rock, and alt-folk that evokes elements of U2, The Beatles, Johnny Cash, Neil Finn, The Blind Boys of Alabama, Mindy Smith, and Ollabelle
At a glance … though some of these Redemption Songs seem a tad mundane, most of them adapt the old hymns with intelligence and care for the meaningful texts and the art that carries them
Track Listing
God Be Merciful to Me
I Need Thee Every Hour
God Will Lift Up Your Head
I'll Fly Away
Nothing but the Blood
Let Us Love and Sing and Wonder
O Come and Mourn with Me Awhile
Hiding Place
Jesus, I Lift My Eyes
It Is Well with My Soul
On Jordan's Stormy Banks I Stand
Thou Lovely Source of True Delight
They'll Know We Are Christians by Our Love
People from within and outside the music industry have been pushing for Jars of Clay to make a worship record for years, and why not? This band is regarded by many as one of the most artistic and creative in Christian music. As evidenced by their contributions to City on a Hill and Exodus, they might actually bring something fresh and meaningful to the worship music table. But Jars has been understandably hesitant, wanting to avoid the appearance of jumping on a bandwagon, and focusing on creating such an album with both musical and spiritual integrity.
Jars has apparently succeeded in that much for its latest project. Redemption Songs capitalizes on the band's knack for bridging styles, arts, and ideas. The general concept was to draw upon the hymns of the past and connect them with the sounds of the present to offer a hopeful glimpse of the church of the future. This is not a revolutionary idea, with a number of revised and modernized hymn CDs already released in 2005 alone. More distinctive is Jars of Clay's approach, which intersperses straightforward modernized covers of the familiar with altered melodies and transformed arrangements. The emphasis is primarily on the texts, showing preference for lesser-known lyricism over history's most popular hymnody.
For the musicology buffs, there are even a few examples of the band setting old 18th century texts to music for the first time. These tracks are in some ways the best of the album because it sounds like Jars of Clay takes more ownership of them—obviously, since it's their melodies in these instances. The radio single "God Will Lift Up Your Head" is a good rocker with comforting words by Paul Gerhardt (translated by John Wesley). Anne Steele's "Jesus, I Lift My Eyes" is given life as powerful expressions of faith set to a bouncy folk shuffle. These, along with Daniel Herbert's "Hiding Place," fit neatly with Jars of Clay's past catalog.
The straightforward covers are somewhat more predictable, but nonetheless impressive. The standout is a wonderfully buoyant and rhythmic modern rock/gospel interpretation of "Nothing but the Blood," featuring knockout vocals from The Blind Boys of Alabama, that's truly transformed while maintaining the spirit of the hymn. "I'll Fly Away" sounds pretty much how you'd expect Jars to perform it, especially after their Who We Are Instead album, yet the rock gospel interpretation with the addition of Sarah Kelly's gritty and soulful voice makes it an emotional highpoint. The band infuses "I Need Thee Every Hour" with a slight acoustic U2 feel while assigning the hymn with a slightly new refrain and bridge. There are similarly a few artsy Beatle-esque twists to an otherwise straight rendition of "It Is Well with My Soul." Also notable is a cool, atmospheric alt-folk cover of the '60s classic, "They'll Know We Are Christians by Our Love."
Jars of Clay only meanders when they rely on the altered arrangements of other independent artists, such as Christopher Miner's interpretations of "God Be Merciful to Me" and "On Jordan's Stormy Banks I Stand." Though the words are just as meaningful and the sound still pleasant, it's on these tracks that the band's vision seems to dull slightly. Artists have been making inspired-but-forgettable arrangements like these for years—most notably Derek Webb, Andrew Osenga (Caedmon's Call), and the Indelible Grace independent series, to which these artists and Jars have previously contributed. Nor does Martin Smith (Delirious) add anything of interest to Laura Taylor's version of "Let Us Love and Sing and Wonder," especially compared to the other outstanding guest spots. Maybe it's because Smith sounds out of place here, or perhaps he' s just appeared on too many albums lately.
Though Redemption Songs isn't one of the band's best albums, it's nevertheless strong, crafted with intelligence and care for the deeply felt lyrics and the music that carries them. Some tracks shine more brightly than others, but overall it's apparent that this band put in effort to go beyond simply recasting old hymns for the 21st century or rehashing familiar songs as easy radio singles. This is a worship album that surpasses movements and trends, focused instead on connecting people of faith with their Creator—through a meaningful lyrical tradition of grace and restoration, as well as the band's esteemed and consistent ten-year musical tradition.