Relient K: Relient on No One Else
Matt Conner

CMCentral.com

Updated

Oct 22, 2009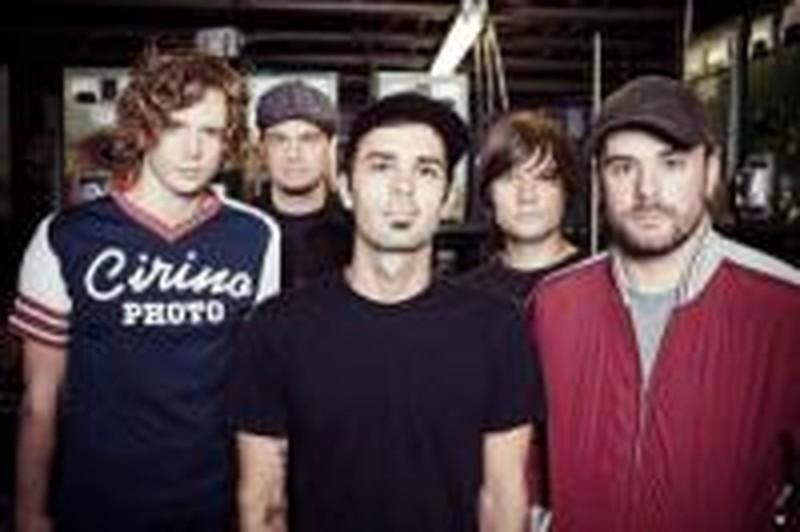 The blank slate facing Matt Thiessen wasn't daunting in the slightest. Instead, as he explains in this CMCentral.com interview, the Relient K front man actually made "having fun" his only rule when it came to recording the band's new album, Forget and Not Slow Down.
After finishing their last record contract, Thiessen & Co. now run their own label imprint (Mono vs. Stereo) and make music on their own terms—a refreshing change from fulfilling the demands of those around you. Thiessen's reflections on the new stage for Relient K are interesting and reveal an artist enjoying the process of it all.
CMCentral: When a lot of bands release a compendium like The Bird and the Bee Sides, it usually means they're turning a page and starting over with a blank slate. Is that true with Relient K?
Matt Thiessen: Yeah, that's true. I don't know if I've ever thought of it like that, but it is like sweeping up the floor and starting over again, which I like. That's how the new record feels to me. It was very incremental in us getting out of our record deal. We had a six-album deal and the Bee Sides thing really finished up that first album deal. So, yeah, we did get to start all over.
We got to restructure everything from the ground up as far as our business, our management and even getting a new drummer. We got to do all of this purging and restructuring to put out a record we're really proud of. Then when it comes time to work really hard to support this album, we can all feel really good about it, because we all have our ducks in a row first and can feel responsible.
CMCentral: What did that blank slate give you this time around?
Matt: Yeah, when you sign a record deal, it's weird because certain people will put certain pressures on you to do certain things. That's just what happens. So when we finished the Bee Sides record, I called Toby [McKeehan] and Joey [Elwood] and said, 'Hey, this Mono vs. Stereo label isn't doing anything at the moment, so can me and Matt just run that?' Matt's the other original member of the band and we've known each other since second grade.
So they're letting us sign a couple bands and run this Mono vs. Stereo thing, but when the record was being written, that's all we had. We didn't have a record deal with anyone else, so we're just on our own label. There's no pressure there. So as my own A&R guy, my advice to myself was to have as much fun as possible making a record and enjoy every minute of the process. There's no pressure and I personally don't care if it succeeds or if it fails. So it's fun to be your own boss like that.
CMCentral: So you mention the pressures you got rid of, but were there still some internal pressures impacting the music?
Matt: Well, I wouldn't use the word 'pressure' because it's not coming from an outside source. I'm always going to have internal turmoil. There's always going to be things that hold tension with each other that create the songs. But I don't feel that I have to write a certain song and I never feel cornered or write out of that feeling.
CMCentral: So what feeling did you write out of?
Matt: This time was really cool because we decided to do a 24-page booklet and there's a lot of photos and there's this vibe on it. I went to this lake house way outside of Nashville and was in solitude for two months. I didn't see anybody I knew except maybe on weekends when a friend would come out or whatever. But I would just wake up and write all day or go for a run or do whatever I wanted. Toby and Joey, it's their lake house. It was the best time I've ever had writing records because there were no distractions.
Turning off your phone is definitely a choice. Deciding to go see friends you haven't seen in a long time because they're playing in town is a choice. If I'm in a city where things are happening, there's going to be things to do and people who want to hang out—sometimes that's beyond your control. That gets in your head when you're sitting around trying to finish because you have to hurry up and get ready to go do this or that. But you take away the social aspects of your life and it's amazing how much more time you find.

For more info on Relient K, visit www.relientk.com.

© 2009 CMCentral.com. All rights reserved. Used with permission.




Visit CMCentral.com now and join the single largest online community of Christian music fans on the internet. CMCentral features daily music news, exclusive interviews, album reviews, weekly devotions and feature articles written by some of your favorite Christian artists, and much more. CMCentral is also the home of the most popular Forum for Christian music fans that you'll find anywhere on the Internet. Come see what all the buzz is about!

**This interview first published on October 22, 2009.