Revelation
reviewed by Russ Breimeier

Copyright Christianity Today International

2008

1 Jul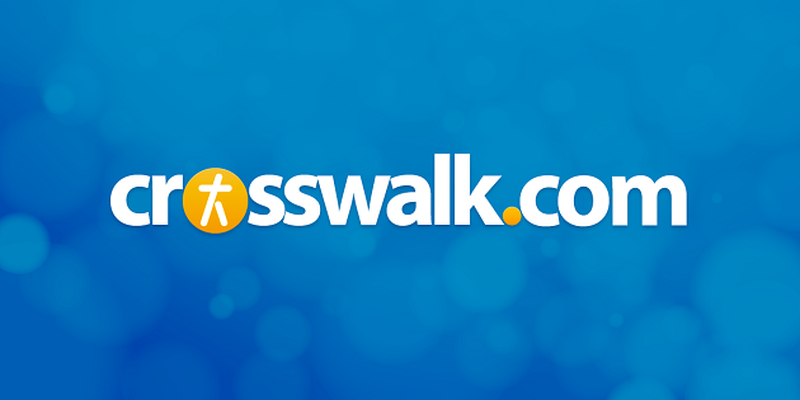 Sounds like … a return to Third Day's more rocking roots, at times resembling The Black Crowes, Daughtry, and Robert Randolph while also embracing the Southern pop of bands like Hootie & the Blowfish and MercyMe
At a glance … there are parts of Revelation that will sound overly familiar to anyone who has followed Third Day over the last decade, but overall the album is an enjoyable return to form thanks to more rocking production values, catchy melodies, and relatable Christian lyrics
Track Listing
This Is Who I Am
Slow Down
Call My Name
Run to You
Revelation
Otherside
Let Me Love You
I Will Always Be True
Born Again
Give Love
Caught Up in Yourself
Ready
Take It All
As one of Christian music's most popular bands since the mid '90s, it's well established that Third Day has subtly varied its sound from album to album. But the Southern rock that first established Third Day with their 1996 debut and 1999's Time has gradually given way for adult contemporary and worship music. Even the band members generally refer to their last studio album, the 2005 release Wherever You Are, as softer AC. So while many fans remain devoted to Third Day after more than a decade, it's little wonder many others expecting rock music have given up and moved on.
Skeptics, it's time to give Third Day another chance. After capping off their first ten years with a pair of greatest hits collections, the band decided it was time to push hard past their comfort zone. I've heard lead singer Mac Powell and the others say that they put more blood and sweat into their tenth studio album than any previous effort. It's not just hyperbole, it's a Revelation, and it ranks with their best albums so far.
Before we get ahead of ourselves, this album is not a complete reinvention for Third Day—there's plenty here that will sound familiar to fans and disenfranchised listeners alike. Instead, it might be best to view Revelation as more of what has worked for Third Day on previous albums, except done much better than any project since Time.
Credit much of that to producer Howard Benson (P.O.D., Relient K), who helped Third Day beef up their sound while remaining true to it, ensuring that the songs were both memorable and meaningful. Anyone expecting something as trippy and creative as Wilco from Third Day has unrealistic expectations of the band. They've always been about accessible pop/rock with a Southern flavor, and in that Revelation succeeds.
The real treat is hearing Third Day credibly rock out again, recapturing the energy of their live show along with the edge of their earlier efforts. That much is obvious from the opening track "This Is Who I Am," a grittier rocker that asks God to take us as we are and make us into something more. It's followed by "Slow Down," a decent rock anthem asking for God to pace our lives, improved that much more by the backing vocals of Chris Daughtry. But the real standout is "Otherside," an absolute blast of a Southern rocker featuring the blazing pedal steel of Robert Randolph, perfectly suited for this band in what is sure to be a highlight for their tour together this fall.
It's also nice to hear the band varying their sonic palette here and there. "I Will Always Be True" bears an enjoyably jangly pop/rock style similar to Tom Petty or Hootie & the Blowfish, and "Give Love" shows a folksy roots side not heard often enough from Third Day. The plea to God "Run to You" could be heard as another "Consuming Fire" with its 6/8 feel, but distinguishes itself thanks to the backing vocals of Flyleaf's Lacey Mosley.
Those who have enjoyed the band's pop ballads will also find plenty to like throughout. In the capable hands of Benson, a big AC-friendly radio single like "Call My Name" is elevated from becoming another "Cry Out to Jesus" thanks to smart hooks, a strong melody, and some of Powell's most impressive vocal work to date during the closing vamp, belting out notes I didn't know he was capable of. "Take It All" is another one that's sure to be a hit, for its melody, its guitar work (electric and acoustic), and its open expression of spiritual surrender. "Born Again" is also striking as a heartfelt expression of what it's like to experience a change from within, not to mention another duet vocal with Mosley.
But Third Day still relies too heavily on formulaic ballads when they could be rocking out more or trying other styles. "Let Me Love You" is fine as a song sharing God's plea to the brokenhearted, but we've heard plenty just like this from Third Day before. The same could be said of the title track, which smartly makes a distinction between asking God for something and asking for what he wants of us—but its "Show Me Your Glory" all over again, with a guitar lick lifted straight out of "The Space Between" by the Dave Matthews Band. For that matter, "Ready" has a bouncy shuffle that helps it stand out among the ballads on this album, but is too reminiscent of many other similar songs by Third Day over the years.
Familiarity isn't necessarily a bad thing, however, especially on a project this well crafted. Revelation is also briskly paced with 13 songs in just 43 minutes—only the radio single "Call My Name" runs over 4 minutes. That's a good thing in that the album easily holds your attention from one lean song to another, but it deprives Third Day the opportunity to delve into longer instrumental jams or deeper lyrics about the conversations we share with God during the darker times in life.
Revelation is a return to form for Third Day, though it's certainly not as heavy as 1997's Conspiracy No. 5, and unlike 2004's Wire, it still retains the band's tendency for open and relatable Christian lyrics. Really there's no better way to describe this album than Third Day doing what they do best about as well as they can nowadays … and yet I can't help but wonder if Revelation might not be the stepping stone to something even bigger from this band.
Copyright © Christian Music Today. Click for reprint information.