Brooklyn Tab's Yes Doesn't Mess with Success
Kevan Breitinger

CMCentral.com

2008

4 Feb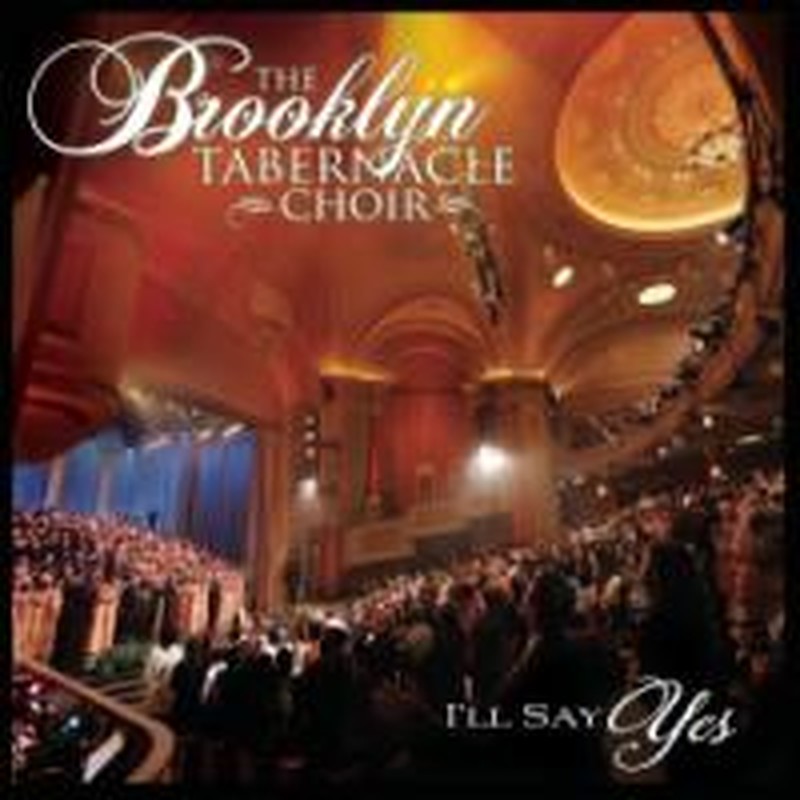 Artist: Brooklyn Tabernacle Choir
Title: I'll Say Yes
Label: Integrity Music
I'll Say Yes, believe it or not, is the 26th album in the Brooklyn Tabernacle Choir's recording history, which includes six GRAMMYs, seven Doves, and over four million albums sold. This from a choir made up of a mix of professional people and ex-crack heads, lawyers and street people, and headed up by a pastor's wife who has had no formal training. Yes, I'd say God has given them some wild kind of favor.

Excitement spills through the warmly spoken welcome on enthusiastic opener "Holy Is the Lord." The full choir vocals resound with sincerity over the track's bouncy keys. The rousing follower "O How I Love The Name" continues the upbeat vibe, this time with a slight island lilt. Choir leader Carol Cymbala's lack of training is all the more remarkable when you listen to the classically-oriented intro to the string-heavy "Hallelujah You're Worthy." The track moves into the verse, taut with zipping strings, but there is a bland vanilla feel to the vocal arrangements, disappointing after the intro. A strong and soulful female vocal leads the stately "I Never Lost My Praise," underscored by thick choir vocals, but syrupy strings again cost the track much of its punch.

The album's second half is also a mixed bag, serving up some fresh material (the bossa nova groove of "We Fill the Sanctuary," accented nicely by its staccato brass blasts, and the lush and worshipful "I Adore You"), and some not quite as contemporary (the dramatic and emotionally-charged closer "Worthy Is the Lamb").
But it must be said the passion never wavers, from the strong "Spirit Fall Down" to the clean and precise vocals of "King of Glory (Hail to the King)." The Choir pulls out all the stops for power ballad "The Lord Thy God." Ripped from Scripture, the familiar but still moving track is both gorgeous and reverent.
The Brooklyn Tabernacle Choir is not creating new forms, but why mess with success, right? If you like old-school choir work, delivered straight-up and sincere, pick up I'll Say Yes.


© 2008 CMCentral.com. All rights reserved. Used with permission.



Visit CMCentral.com now and join the single largest online community of Christian music fans on the internet. CMCentral features daily music news, exclusive interviews, album reviews, weekly devotions and feature articles written by some of your favorite Christian artists, and much more. CMCentral is also the home of the most popular Forum for Christian music fans that you'll find anywhere on the Internet. Come see what all the buzz is about!