David Crowder Band Brings Christmas Joy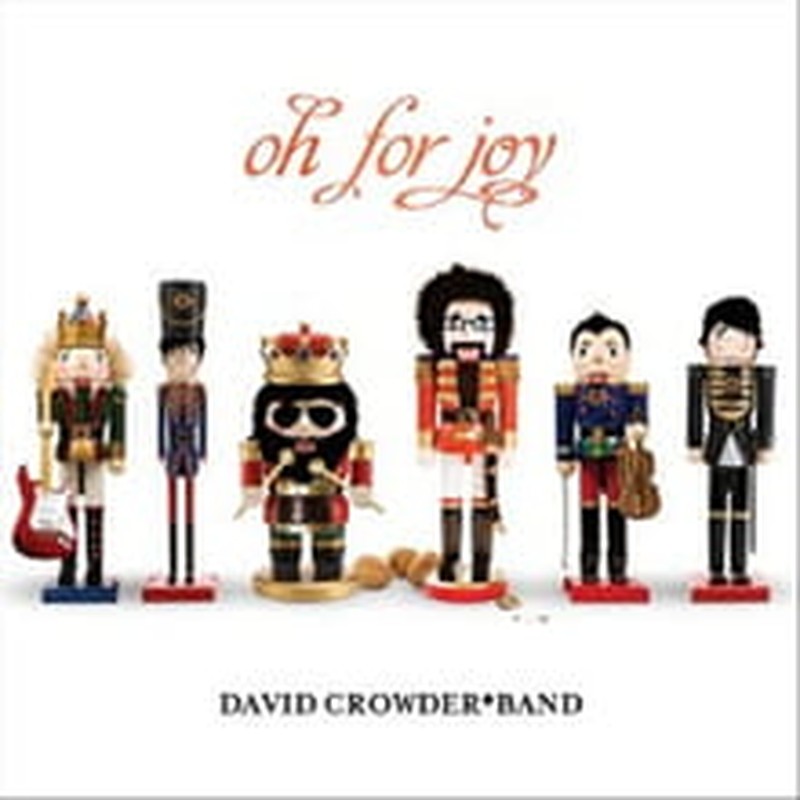 Artist: David Crowder Band
Title: Oh For Joy
Label: sixsteps
The notion of a David Crowder Band Christmas album might seem puzzling, but rest assured, that feeling only lasts until the band cranks into the sparkling arpeggios which lead off "Joy to the World." From that point on, the eight-song collection is a pure delight, full of fresh musical ideas and impassioned performances.
The title Oh For Joy is apt, since it sounds like the band had a whale of a time putting this album together. As Crowder announced in a Web message in late summe: "Back in January we decided to start working on a record. It was to be a final masterpiece, our last statement, if you will. But we got sidetracked, and we made a Christmas album instead."
Crowder and company pour all their typical creativity into this "side project," composed entirely of Christmas classics. In a strange way, setting their minds to these familiar tunes winds up revealing the band's superb musicianship. Hearing Crowder sing the uber-familiar lines of songs like "Go Tell It on the Mountain" and "The First Noel" also adds a freshness to these standards.
Oh For Joy isn't quite as experimental or ambitious as its most recent album, Church Music, but there's not a misstep in the bunch here. "Silent Night" is the most powerful, a six-minute, Sufjan Stevens-esque live number that journeys from contemplative quiet to ebullient revelry. There's a version of "Carol of the Bells" that gives Trans-Siberian Orchestra a run for its money. Oh, and yes, Crowder breaks out the banjo for a foot-stomping romp through "Angels We Have Heard on High." If your idea of Christmas cheer is close friends crooning carols at the top of their lungs, this song is perfection. And Oh For Joy might beworth its price for its cover art alone. Here's hoping the David Crowder nutcracker finds its way to eBay soon.
For fans of both traditional and contemporary Christmas albums, this one should be stuck on repeat this season. It's got all the hallmarks of a Christmas release with staying power. About the only criticism could be that it's a few tracks short of a full complement of songs. But coming from a band that will release its final album next January, Oh For Joy should be considered a last-minute present under the trees of fans everywhere.

Listen on Spotify while you read.