House of Heroes Rises Above on The End
Andy Argyrakis

CMCentral.com

2009

4 Mar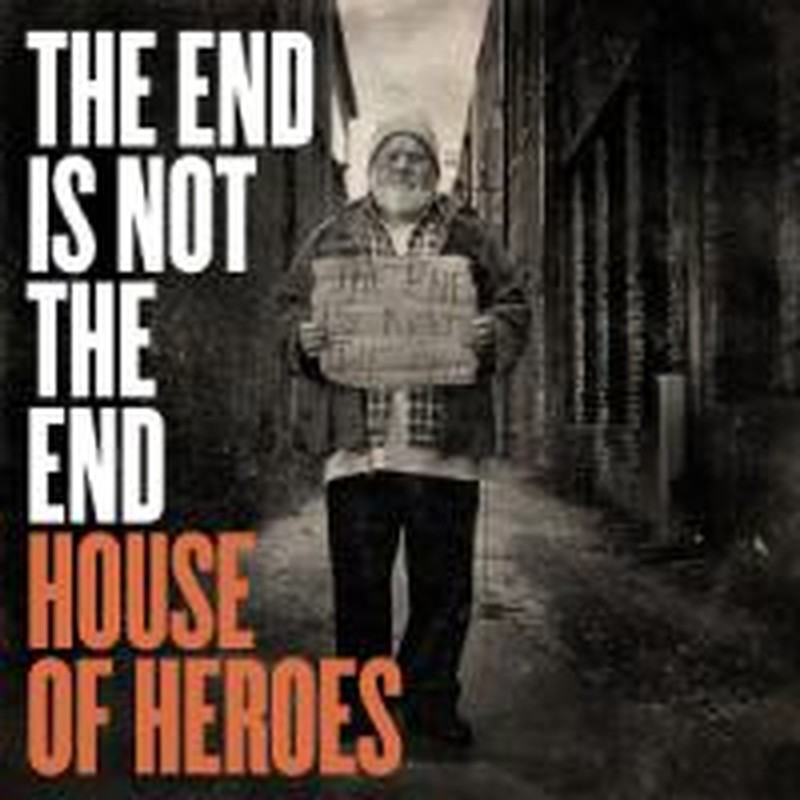 Artist: House of Heroes
Title: The End Is Not the End
Label: Mono Vs. Stereo
Distribution delays aside, second label CD worth the wait …
Oftentimes, an album's release gets announced, but due to unforeseen distribution delays, it gets pushed fairly far into the future.
In the case of House of Heroes' second Mono Vs. Stereo CD, The End Is Not the End, fans probably noticed a late fall 2008 street date, though it wound up being held from stores until February 2009 due to distribution delays. Though this wait could be perceived as a negative, it's actually helped build buzz for the album thanks to early critical reviews, sales at live shows and download options.
Regardless of format, the alternative effort is more than worth the wait thanks to a potent merger of secular stalwarts like Phantom Planet and Weezer with shades of Relient K and the more aggressive side of Downhere. "Leave You Now" is a melodic masterpiece that hints at a 1950s surf rock sensibility channeled within current contexts. "In the Valley of the Dying Sun" is centered around spacey programming and electronic elements, akin to The Flaming Lips in both style and quirky content.
From a faith perspective, the somber, yet hypnotizing "Field of Daggers" addresses the injustices of war, but points to God's control of even earth's most complicated situations. The melodic power popper "Voices" also dives in a deeper direction, speaking of various sins and ultimate resolution in mercy. Between those introspective moments and the slightly left-of-center though still intriguing subsections, The End Is Not the End isn't just a metaphor for a believer's journey toward eternity, but also a band rising above its behind-the-scenes circumstances to craft a promising project.



© 2009 CMCentral.com. All rights reserved. Used with permission.




Visit CMCentral.com now and join the single largest online community of Christian music fans on the internet. CMCentral features daily music news, exclusive interviews, album reviews, weekly devotions and feature articles written by some of your favorite Christian artists, and much more. CMCentral is also the home of the most popular Forum for Christian music fans that you'll find anywhere on the Internet. Come see what all the buzz is about!

**This review first published on March 4, 2009.