New Day Marks The Martins' Return
Lindsay Williams

Crosswalk.com Contributing Writer

2011

30 Jun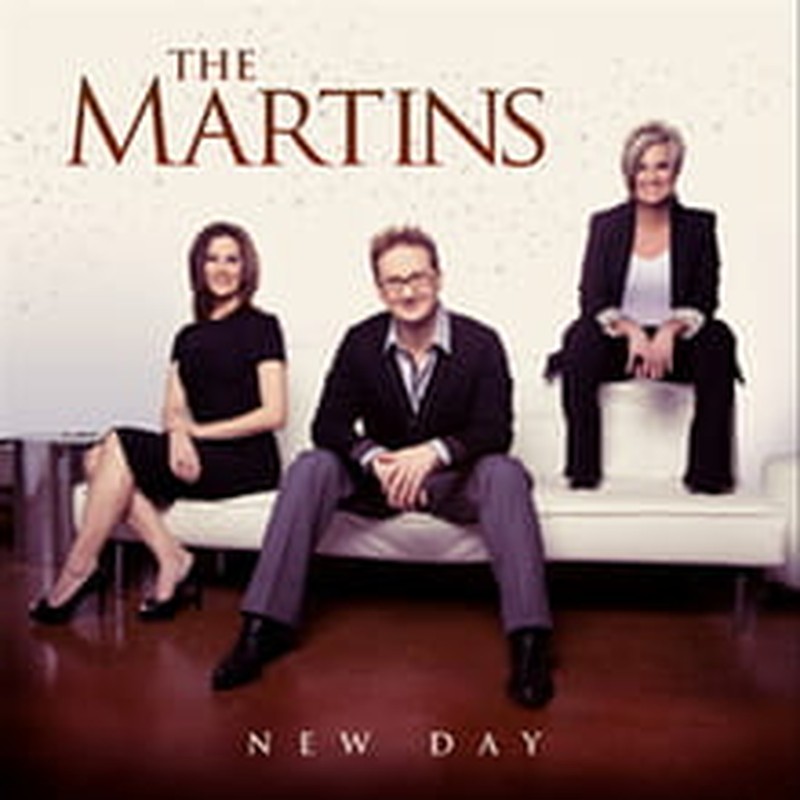 Artist: The Martins
Title: New Day
Label: Gaither Music Group
New Day ushers in a Martins reunion record and one of the best of their career …
It's been nearly a decade since The Martins have released a studio record. In fact, the future of the group was even in question. So, New Day marks a triumphant return for the award-winning trio following a long sabbatical.
At its heart New Day is a pop-friendly record filled with song after song of what's best described as modern country. It's the perfect blend of what fans of The Martins have come to expect—flawless harmonies and on-point messages with a modern gospel flair. This time around, the songs lean more adult contemporary than southern gospel, making it a release that will attract a variety of musical tastes.
The solid sounds of New Day reflect the fingerprints of the producer, awarding-winning Rascal Flatts member Jay DeMarcus whose studio credits also include rock luminaries Chicago, country favorite Jo Dee Messina and vocal powerhouse and frequent Martins collaborator Michael English. The gamut of writers showcased on the album lends itself to a mixture of both country and Christian, with everyone from Neil Thrasher, Chad Cates, Tony Wood, Brian White, Ian Eskelin and Rascal Flatts' own Joe Don Rooney contributing.
"Love Enough" and the title track kick things off with a burst of tight, high-energy harmonies reminding longtime fans what it's like to have The Martins back. "All the Love in the World" and "Somebody Like Me" serve as wake-up calls to believers to love the unloved and unlucky and to be the church. These songs bluntly call out believers in tactful, actionable ways in the areas of judgment and waiting on someone else to do the church's job of serving others.
Moving ballads "I Surrender" and "Unredeemed" are highlights with the latter being an especially heartrending experience. A bittersweet melody provides the exquisite backdrop for these lyrics: "Life breaks and falls apart/ But we know these are places where grace is soon to be so amazing/ It may be unfulfilled/It may be unrestored/ But when anything that's shattered is laid before the Lord/ Just watch and see/ It will not be unredeemed."
The tendency of these songs leans pop all the way—so much so that it's easy to forget The Martins' roots lie in southern gospel. "Love's Gonna Drive This Train" is thrown in toward the end of the album with a decidedly country-gospel sound, yet emerges to be one of the weaker tracks, out of place on an otherwise pop-centric record.
Overall, New Day is a tremendous contribution to The Martins' discography. And while the siblings may not be touring as much as in previous years, this album provides fans with enough signature hits to satisfy.