One Girl Introduces Katelynne Cox
Ed Cardinal

Crosswalk.com Contributing Writer

2011

31 May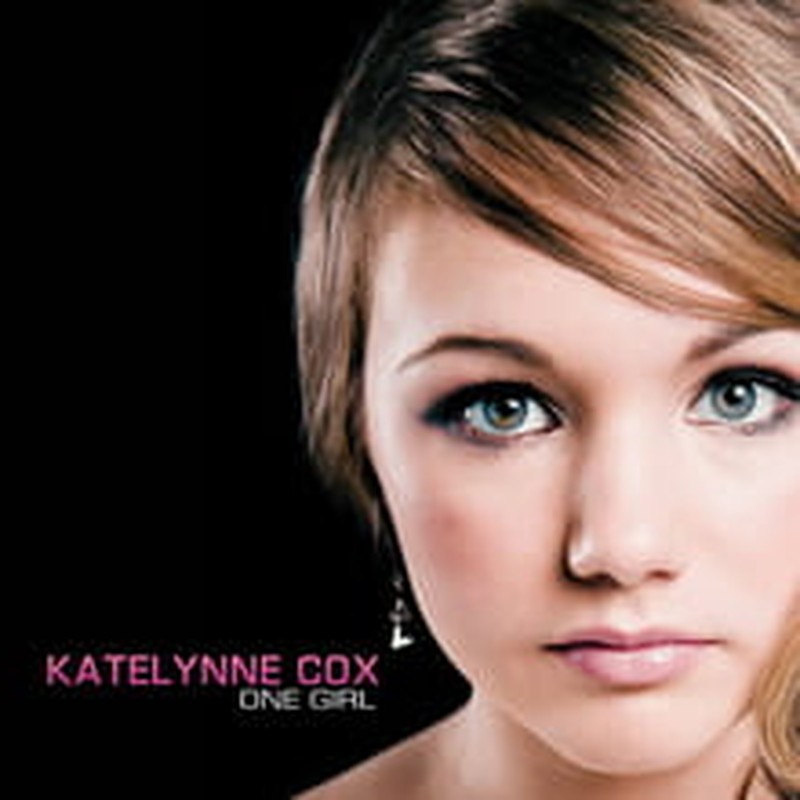 Artist: Katelynne Cox
Title: One Girl
Label: Red Hammer Records
Sixteen-year-old Katelynne Cox may not be the most obvious choice to land a record deal; she doesn't write any songs here or have a traffic-stopping voice, and she's better known for winning dozens of modeling competitions.

But there's enough enthusiasm and sincerity on One Girl to merit a tween music fan's attention. Quite refreshingly, producer Aaron Rice (TobyMac) knows not to auto-tune the young lady's heart right out of these faith and love-centered pop tunes. And writers including Sam Mizell (Francesca Battistelli), The Civil Wars' Joy Williams, and American Idol finalist Chris Sligh lend credibility to the mix. The rest is up to Katelynne.

Sounding similar to High School Musical's Vanessa Hudgens, she's a winner on the rhythmic title anthem, a hip-hop influenced rocker that gives her "three minutes to blow your mind." While this guy's mind remained relatively intact, the track got a thumbs-up from the backseat during a recent drive to the skating rink. Plus, additional lyrics like "There's more than one dimension … focus on the One that you can't deny" point to a greater message.

A child of divorce who was also bullied at school, Cox sounds wistful and convincing on the acoustic-driven "Me" when she sings about waiting on the Lord and trusting his plans. Sweet teenage harmonies carry "15 Minutes of Fame" as it warns listeners not to "sell your soul for people to know your name," while high-energy dance number "You Satisfy" is another catchy example of outspoken belief.

Beyond those moments, most of One Girl is concerned with youthful romance. Consistent with that theme, Katelynne works through the inconsistent emotions of middle and high school relationships. On wide-eyed ballad "As We Go," she's content not knowing where she stands with a particular boy ("Is it a crush, is it love? / No need to hurry or rush"). Two cuts later, on the Avril LaVigne-lite "Best Friend," the mood is decidedly different ("I know we say we're just cool ... but I really don't wanna be your best friend, 'cause you're so much more").

Cox is at her best singing about faithfulness and friendship in general on "Sticking with You," cut-loose power pop that perfectly fits her unfiltered vocals. If you want that extra dose of spirituality not necessarily found in Disney Channel acts like Selena Gomez & the Scene or Lemonade Mouth, give this girl a chance.