Jobe Steps Up with Where I Find You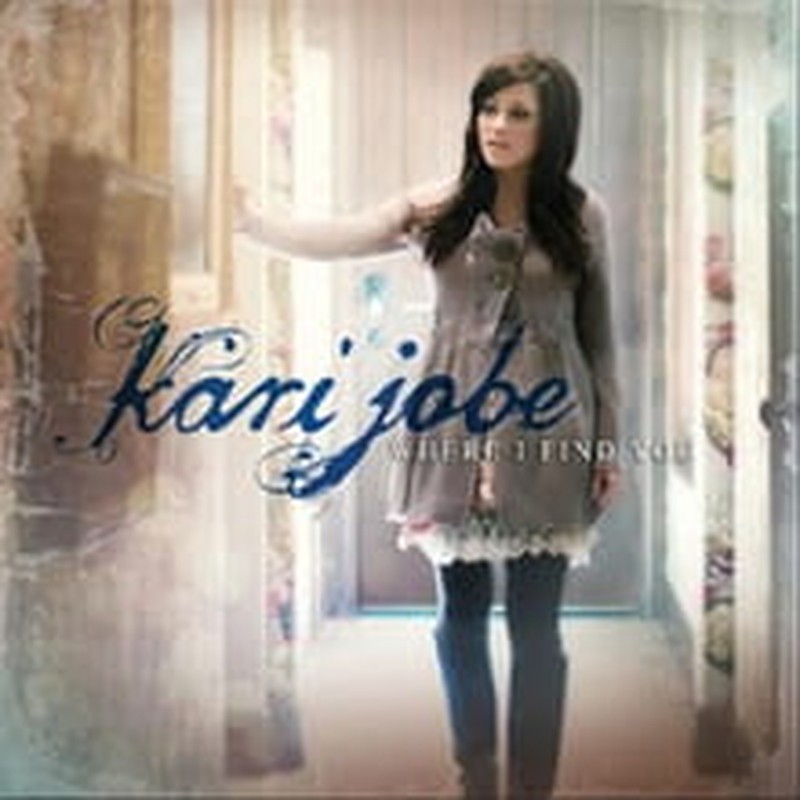 Artist: Kari Jobe
Title: Where I Find You
Label: Sparrow Records
As a worship leader for Gateway Church outside Dallas, Kari Jobe made a name for herself as a recording artist with her 2009 debut, one of the year's more acclaimed albums. Jobe continues to refine her sound on Where I Find You, her sophomore release, and first for Sparrow. With the help of veteran producers Ed Cash and Matt Bronlewee, and a slew of accomplished songwriters, Jobe steps up her game on Find. It's not a flashy album, but rock-solid and passionate throughout. These are choruses for a variety of settings, not as overtly corporate as those of Hillsong or Passion Band, but impassioned and accessible, as well as being expertly written and performed.
Jobe has a voice reminiscent of Sara Groves, with a natural sweetness like Leigh Nash. She sings with a compelling mix of poise and power, holding back for quieter moments, then letting go on anthemic choruses. Lead single "We Are"—already in the top 10 on the Christian charts—is one of those accessible worship choruses designed for a wide audience. It's easy to see "Savior's Here" following suit. A massive worship chorus with an irresistible hook, it's one of the more corporate numbers on the album. Jobe rips through the chorus, then accelerates for the bridge of "You save us . . . You free us . . . You heal us . . ." before heading back into the chorus. "Find You on My Knees" also has a dynamite, listen-twice chorus.
Jobe also benefits from excellent partners for this album. "What Love Is This"—co-written with Lincoln Brewster—is an excellent showcase for Jobe's vocals, featuring only backing piano. "We Exalt Your Name" is a duet with Matt Maher, which Jobe co-wrote with Maher.
While these are stellar low-key numbers, it's in the moments on the album where Jobe and her band—including former Delirious member Stu Garrard—are able to communicate the energy of a live worship service, that the album triumphs. Jobe is similar to Christy Nockels in this regard, and her ability to create an atmosphere of spiritual searching within these songs lands her at the top of the heap, making Where I Find You an all-around winner.