Lots to Love About A Thousand Little Things
Ed Cardinal

Crosswalk.com Contributing Writer

Published

Apr 30, 2012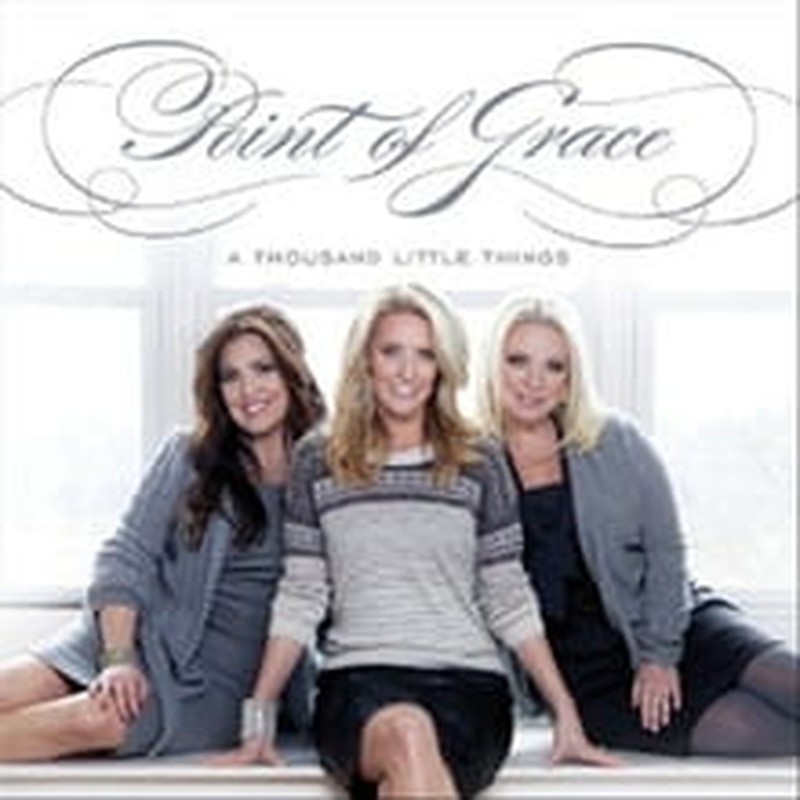 Artist: Point of Grace
Title: A Thousand Little Things
Label: Word Records
If you were following popular Christian music in the late 1990s, you would have never guessed chart-topping adult contemporary royalty like Point of Grace would someday be produced by Ian Eskelin, lead singer of alternative Britpop imitators All Star United, or that the end result would be a really nice, light country-influenced album. But here it is in 2012: a 35-minute burst of well done, radio-ready inspiration known as A Thousand Little Things.

After all those years, the most striking thing about Point of Grace is how well the group managed its lineup changes and landed with the times. Original members Shelley Breen and Denise Jones along with later recruit Leigh Cappillino have consistently maintained a signature vocal sound and sought the best songs, and in this age of mommy bloggers all three embrace a direct way of staying relevant to and connected with their fans. They talk and sing about how they live.

Driven by a mandolin, the bright and happy title track celebrates the little things in life that add up to a lot to be thankful for: "a quiet morning, purple flowers," and "the music in the laughter of children as they play." "Good Enough" breaks out a banjo and some Wilson Phillips influence to celebrate God's goodness, even when, "My perfect world's turned into a mess/It's like falling in the dirt in your Sunday dress."

Simmering mid-tempo pop/rocker "Heaven Knows" asks tough spiritual questions and comes to terms with letting go of control in this life. Vulnerable ballad "What I Already Know" restates Mark 9:24's "help my unbelief"—"all I really need is just a little more faith to believe what I already know"—and is punctuated by a sweet acoustic guitar rendering of "Jesus Loves Me." There's a down-home feel to "Wash Me Away" and the admission of being "a wayward daughter."

For all that soul searching, there's a joyful payoff in the vocally powerful "Only Jesus" that is classic Point of Grace. Likewise, "You Be the One" and "Might Be Today" are thoughtful songs of empowerment and hope respectively, musical pick-me-ups for when life has got you down.

Slowly and thoughtfully, "Saving Jesus" closes the set with a winning lyrical turn about how we often don't access the heavenly strength that is always available for our earthly problems.

Undoubtedly, thousands and thousands of women will come to love A Thousand Little Things.