Mission Accomplished On the Altar of Love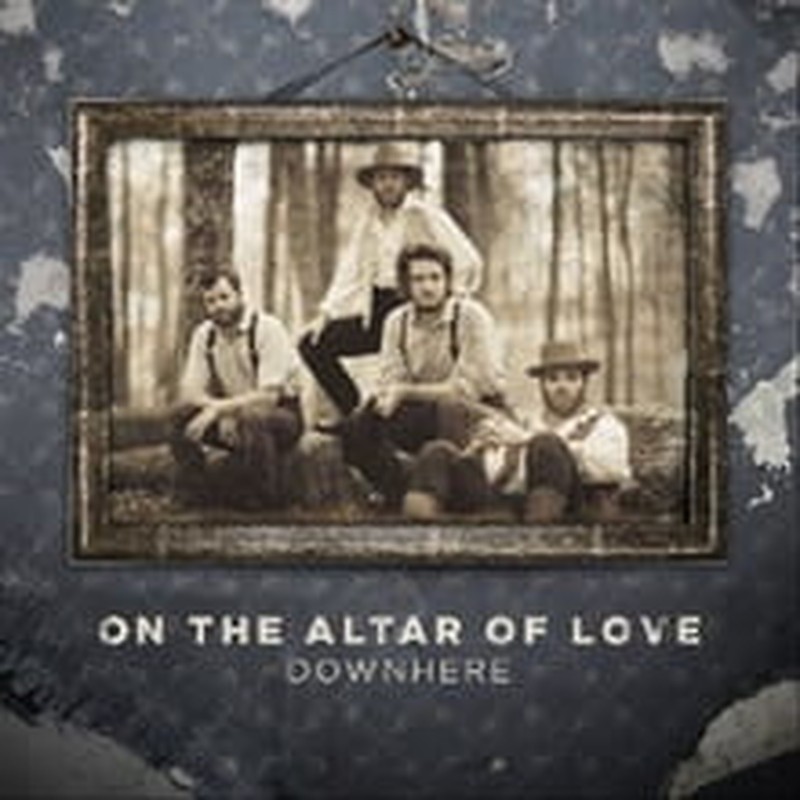 Artist: downhere
Title: On the Altar of Love
Label: Centricity
With over 10 years and four albums under its collective belt, Canadian band downhere has reached an exciting place—the promise of its early existence has rounded into full-blown achievement. This experience and maturity is on full display on downhere's latest album, On the Altar of Love, a dynamic collection of songs that's alternately contemplative and exuberant, poised and fresh. It's a modern rock offering that's one of the most accomplished of the year.
The Juno and Dove-Award winning quartet still relies on the core of vocalists Marc Martel and Jason Germain's high-low harmonies, producing a sound similar to that of Coldplay, Keane, or Travis, with lyrics which deserve multiple listens to fully unpack. Opener "Only the Beginning" sets the tone for the album, a lovely melody highlighted by Martel's harmonies soaring on the anthemic chorus, which proclaims, "This is only the beginning, press ahead, forget what's behind, and the good work he is still perfecting, a new name, a new dream, a new life, this is only the beginning." It's a shimmering, powerful blast of authentic, inspirational uplift.
Veteran producer Mark Heimermann (dc talk, Michael W. Smith) has downhere cranking throughout Altar. "Seek" opens with an '80s-era U2 rolling drum beat, then evolves into a straight-ahead rocker on the chorus, which exhorts, "Seek while he may be found, call on him while he's near, don't you fear. He won't hide, just come like a child." "Holy" and "Let Me Rediscover You" are both earnest, slow-burn anthems with gorgeous melodies. On "For the Heartbreak," echoes of Keane come through loud and clear in the vocals of Martel. Equally compelling are the band's thoughtfully-crafted lyrics, as in the lines, "Behind every wonder I find a clue, beginning to believe it's coming true, I look onto a new rose dawn debut, because with every breath you make me new" on "For Life."
Here is a band who has been playing together long enough to know how to pack a real punch without a lot of effort, an underrated skill that helps create an album of rich, memorable tunes. On the Altar of Love feels like the product of a band far enough into its career to have dispensed with experimentation and figured out definitively how best to communicate signature themes through a signature sound. Plain and simple, this is a band that knows how to write to its strengths and play its songs to the hilt, and this is an album worth acclaim.