Rodrigo Espinoza Has a Lot to Say
Michael Ciani

Contributing Writer

2003

25 Aug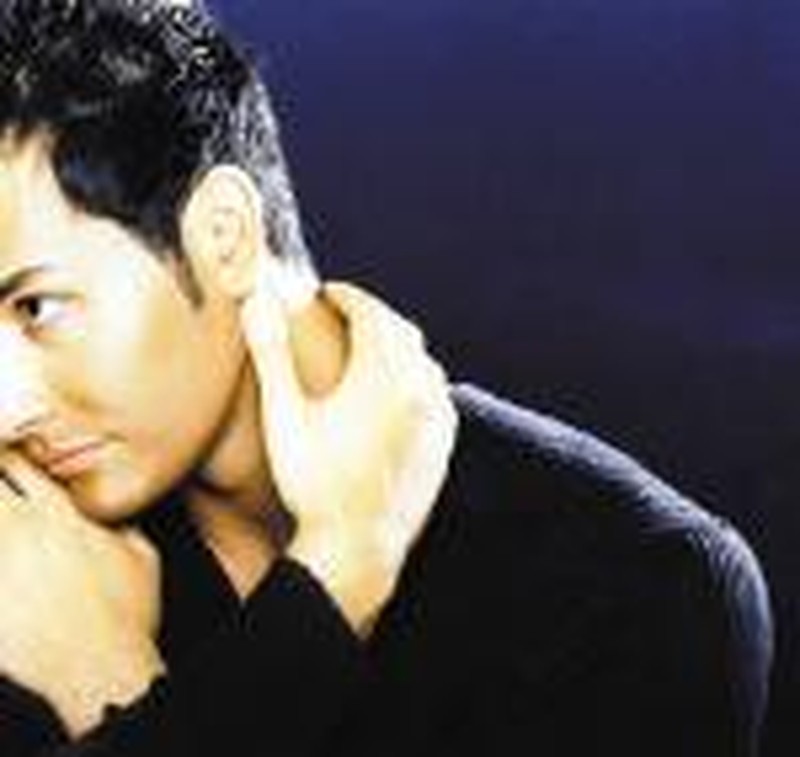 Rodrigo Espinoza might be the biggest Christian music superstar you've never heard of.

But if Espinoza and his Miami-based label, One Voice Records, have anything to do with it, that is going to change soon. His third album, "Me Inundas (You Fill Me)," a spicy mix of "a lot of kinds of music: R&B, soul, pop and rock," released in the United States earlier this summer after a significant marketing campaign in the Christian world. One stop on the campaign trail included this year's Dove Awards, where Espinoza and his wife, international Latin sensation Yuri, served as presenters.

When I meet Espinoza at the hotel where he and Yuri are staying, he's gracious ("Thank you very much for taking your time to make questions for me") and repeatedly apologetic about his English skills, which are remarkably good, considering he taught himself as a child by watching American movies his father would bring home, including "Back to the Future", "Rocky" and "Rambo." He is animated and earnest, especially when discussing his faith. Searching for the right word, he describes the music he's made since accepting Jesus as being "Christocentric." It's not the typical "Christianese," but it's abundantly clear what he means.

At 30 years old, Espinoza's model-esque face has graced the covers of many Spanish-language magazines. He's also appeared on television shows broadcast throughout his homeland of Chile, garnered a huge pop hit on MTV Latin and sold out concert halls throughout Latin America with his former band, Aleste. In addition, Espinoza and Yuri count pop superstars such as Ricky Martin and Gloria Estefan among their friends, and the two split their time between homes in Miami and Mexico City. Yuri, known throughout the Spanish-speaking world as "The Mexican Madonna" has sold 28 million albums in her 25-year singing career. Together Rodrigo and Yuri are a power couple — perhaps the Tim McGraw and Faith Hill equivalent in Latin music.

He and Yuri have been married seven years; they became Christians early in their relationship after having achieved somewhat eyebrow-raising public images in the Latin world. And the Latin press had a field day when the news became public. ("Imagine if Guy Ritchie and Madonna became born-again Christians; that's what it was like," says Espinoza's publicist.) However, it is the story of their pasts that has opened many doors for the couple to share the gospel. "People come to us and say, 'I see something different in your eyes. How can I get that?'"

Espinoza seems very intent on gaining people's trust. Many people talk, but their actions don't let [other] people hear their words. But many people comment on our marriage; they like how we treat each other, and that opens doors," he explains. "When people have a problem, they come to us, and we sometimes spend hours talking with them. We don't just say, 'Read the Bible.' No, they want time and attention."

In Mexico City, the couple hosts meetings at home that are attended by some of the area's most powerful people. "People come to our meetings with two or three bodyguards," he says without a hint of arrogance. "Some are very important people from show business who don't want to go to church or listen to a preacher. But if I say something with biblical principles, it's accepted. I'm not giving a Bible study in the meetings; I read a verse, then I close the Bible and try to explain what the verse means for our lives. And people say, 'Wow, I want to know more of this.'"

In addition to his behind-the-scenes lifestyle evangelism, Espinoza plans to continue to make more "Christocentric" music for the public. He's currently touring markets in the United States with a large Hispanic community as well as playing dates with Yuri in Latin America, where he gives an altar call at virtually every concert, often seeing up to a hundred people accept Christ each evening. And he's already hard at work on his next album, which he hopes will include three or four English-language songs. Smiling, he says, "There are many things that I have to say but cannot say because I do not know the words to use. So I have to learn it better!"

Used by permission.  CCM Magazine © 2003  Click here to subscribe.