Salvation Station
reviewed by Russ Breimeier

Copyright Christianity Today International

2008

1 Feb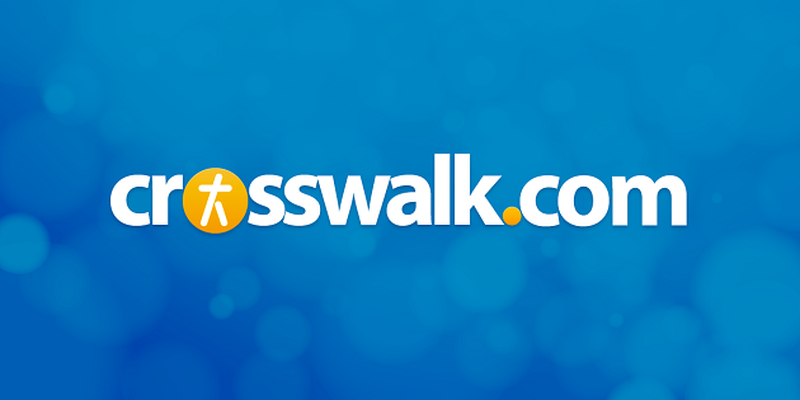 Sounds like … the modern jazz-pop of Jamie Cullum and the neo-gospel of Mike Farris meets the soul of Stevie Wonder and the R&B rock of Spencer Davis Group or early Ray Charles
At a glance … NewWorldSon is truly talented and fun, offering a fresh take on gospel, jazz, soul, and pop with skillful musicianship and a spirited sound
Track Listing
Salvation Station
Working Man
Gimme
Empty Heart
Sweet Holy Spirit
Babylon Is Gonna Fall
Down from the Mountain
Borderline
Citybus Lovesong
Waitin' Til the Rapture Come
Pledge of Allegiance
Having opened in 2007 for Kutless and newsboys, NewWorldSon has the potential to light up Christian music in the same way that Burlap to Cashmere did ten years ago. This is not to say they sound anything like Burlap, but rather that they sound like nothing else on the scene today with a style uniquely their own, and done very well.
They call it "speakeasy gospel," a dual reference to their old-time influences and their willingness to speak easily about spiritual subjects. I'd define the sound as purely American, except that NewWorldSon comes from Niagra Falls, Canada. Hence the band name, reflecting music descended from North American roots of gospel, jazz, soul, pop, and early rock. There's even some hip-hop due to some Blake Lewis styled beatboxing, which helps to contemporize, but not define, the group's sound. It's sort of what you'd get from mixing Jamie Cullum and Mike Farris with Stevie Wonder and the Spencer Davis Group.
All delivered with barroom flair that truly puts the emphasis on musicianship. Joel Parisien is a revelation—a wonderfully soulful singer with keyboard chops that span honkytonk, jazz, and gospel. He's joined by bassist Rich Moore, who seems equally at ease with upright bass and funky riffs. Guitarist Josh Toal can step into the spotlight cranking out bluesy solos and lay back with jazzy rhythms. Such varied styles require a capable drummer to bridge it all together, and Mark Rogers fits the bill.
Excited to see this band live? I know I am after listening to Salvation Station, their major label debut, self-produced with Justin Koop (Billy Talent, Silverstein). Part of the joy in listening to it comes from the stylistic variation, giving each song its own character. NewWorldSon comes out swingin' with the title track, a brighter gospel-infused version of "glory train" songs like Curtis Mayfield's "People Get Ready." They follow that with "Working Man," influenced by the early rock of the '50s. "Empty Heart" is upbeat R&B rock about the God-shaped hole in each of us, while "Sweet Holy Spirit" is a prayer set to slow gospel blues. There's even some rocksteady/reggae with "Pledge of Allegiance"— not to America, but to our complete dependence on God—a song that should be hokey, but turns out to be an irresistible worship jam.
It would be tempting to write off NewWorldSon as little more than a cover band—capable of multiple styles reminiscent of the classics. Except they blend all these styles so seamlessly, they all feel like equal parts of their identity. It's not as if the band does gospel better than the jazz or the R&B soul better than the rock. What becomes quickly clear from listening to NewWorldSon is that they are their own band forged from live performance, not a record label or studio creation. They're trend-setting, not trendy—a fresh blend of old influences.
Some might also dismiss the writing as standard gospel fare. But just like Jamie Cullum with his "original standards," there's some personality to the simplicity. "Gimme," for example, illustrates that the prayer of a believer is often much like a child begging a parent—perhaps a little immature in the asking, even if it's welcome all the same. And the playful "Citybus Lovesong" is sure to be a concert fave, recounting how a short love song to God gets written at a bus stop. Stronger lyricism is evident with the delightfully funky "Down from the Mountain," about life-changing spiritual experiences, and the bluesy "Borderline," about discernment of right and wrong.
There's a special intangible to NewWorldSon that stems from their talent, superseding their simpler songwriting. It's called fun, and it's something that's been largely missing from Christian music as of late. It's inherent to NewWorldSon's music, whether you view Salvation Station as worship or entertainment. I like to think it can be both, the joy of playing and listening to music coexisting with the joy of the Lord.
Copyright © Christian Music Today. Click for reprint information.