Sara Groves: Her Confession Continues on Fireflies and Songs
Russ Jones

Crosswalk.com Contributing Writer

Updated

Apr 15, 2010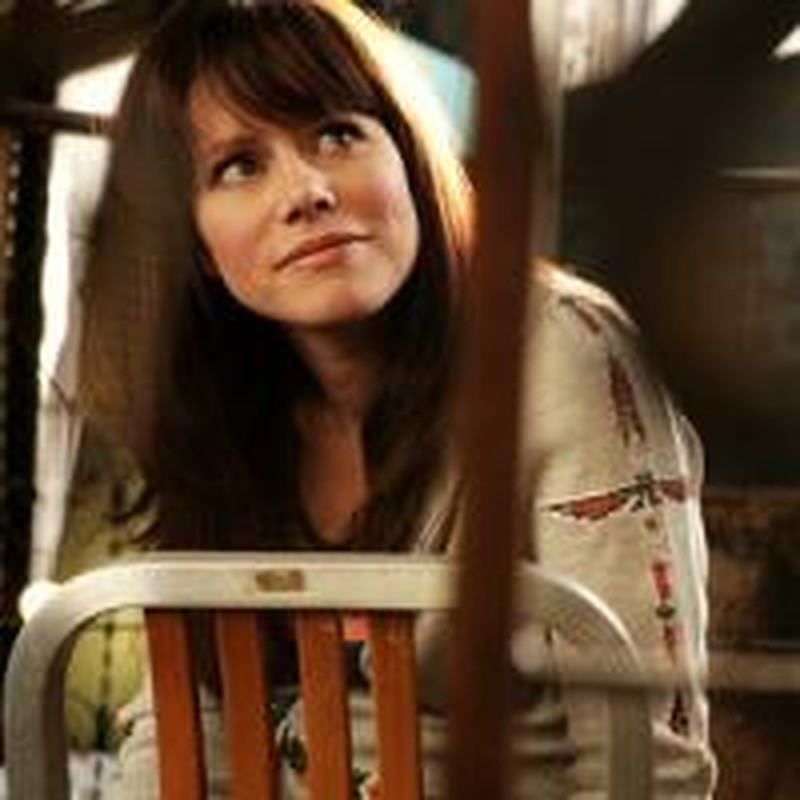 During the recent National Religious Broadcasters (NRB) convention in Nashville, Christian recording artist Sara Groves shared a few thoughts on her new album, Fireflies and Songs. In what is Sara's ninth album, the singer/songwriter takes the listener down a road of confession and relationship.

"Sometimes when Troy, my husband, and I are in the midst of a disagreement, one of us will say something that's really sarcastic or hurtful. And being on the receiving end of that, it's like, 'Honey, it's me ... Sara,' or the other way around. We just forget who we're talking to and the value of that person."

After 15 years of marriage, Sara says year seven brought various challenges. Fireflies and Songs tackles those relational hurdles similar to what many couples face.

"I tend to be the indignant one and he [Troy] is the quiet one. The album has many relational songs and confessional songs. I always try to be confessional."

This Minnesotan and mother of three says, for whatever reason, couples cross a line where sensitivity and tenderness are discarded. So in conflict, spouses often communicate in ways that they would never talk to anyone else or treat someone else so disrespectfully. Sara and Troy say they are working on talking to each other and interacting with each other during those situations in the way they might speak to a complete stranger.

"When we have conflict all tenderness leaves the room," said Sara. "Sometimes we will say… 'Maybe we shouldn't talk right now.' We take time to be reminded that we are for each other—and not against one another."

This isn't Sara's first stab at writing matrimonial songs. When she wrote her first matrimonial breakthrough, "Roll to the Middle," six years ago, Sara had no idea how such songs would impact her listeners.

"Now Troy and I have a running joke about it," she says and then, with a laugh, offers the slogan, "Helping you fight better since 2003." Indeed, Fireflies and Songs poignantly expands on the Groves' determined efforts to nurture other marriages by being open about their own shortcomings and lessons learned.

Sara received her Bachelor of Science degree in History and English in 1994 from Evangel University, a private Christian university in Springfield, Missouri. Sara spent four years teaching high school in Rosemount, Minnesota before recording her first album, Past the Wishing, in 1998.

Sara, who is a former English teacher, says it is important that her songs not simply be words, but matches her actions in life.

That is why Sara is not only excited about her new CD, but passionate about the work of Food for the Hungry in Rwanda. Troy and Sara just returned from their second trip to this poverty stricken country.

"Two years ago, Food for the Hungry approached us about concentrating our sponsorship efforts on one community in Rwanda," said Sara. "This was an answer to prayer for Troy and I, and has obviously resonated with our audience as well."

As a songwriter, Sara says she was greatly impacted by her first trip to Rwanda. "I came home and wrote songs. "I Saw What I Saw" was the first song that I wrote on my return, but the images of Rwanda permeated the whole album Tell Me What You Know."

Chatting with Sara was like talking with a life long friend over coffee. Her priorities seem clear concerning family and faith. No "rock star" syndrome with this artist.

After talking with Sara a few days later, I put her new CD to the test grabbing Fireflies and Songs for a road trip. Sara's gentle and confessional lyrics created a foundation of honest reflection as if we were in a living room sipping coffee.

Only a few miles down the road and one cut into the CD, I was thinking of my wife and the blessing she is in my life. From cuts like "Different Kinds of Happy" to "This House" and "Eyes Wide Open," Sara masterfully hones in on issues of the heart. I found Fireflies and Songs not only good on my ears, but a perfect prescription for "tender" thoughts of my marriage.

Fireflies and Songs is about authenticity… a trait which makes for a healthy marriage. And just think guys, you don't even need to go to a marriage conference and answer, "How does that make you feel?"


Russ Jones is co-publisher of the award winning Christian Press Newspaper (ChristianPress.com) and CEO of BIG Picture Media Group, Inc., a boutique media firm located in Newton, Kansas. Jones holds degrees from the University of Missouri and St. Paul School of Theology. As a former NBC TV reporter he enjoys reporting where evangelical Christian faith and news of the day intersect. He is also president of the Fellowship of Christian Newspapers. Jones is also a freelance reporter for the Christian Broadcasting Network. He may be reached at russ@christianpress.com.

Jackie Jones, co-publisher of Christian Press Newspaper contributed to this article.

**This article first published on April 15, 2010.