Scott Stapp Offers Proof of Life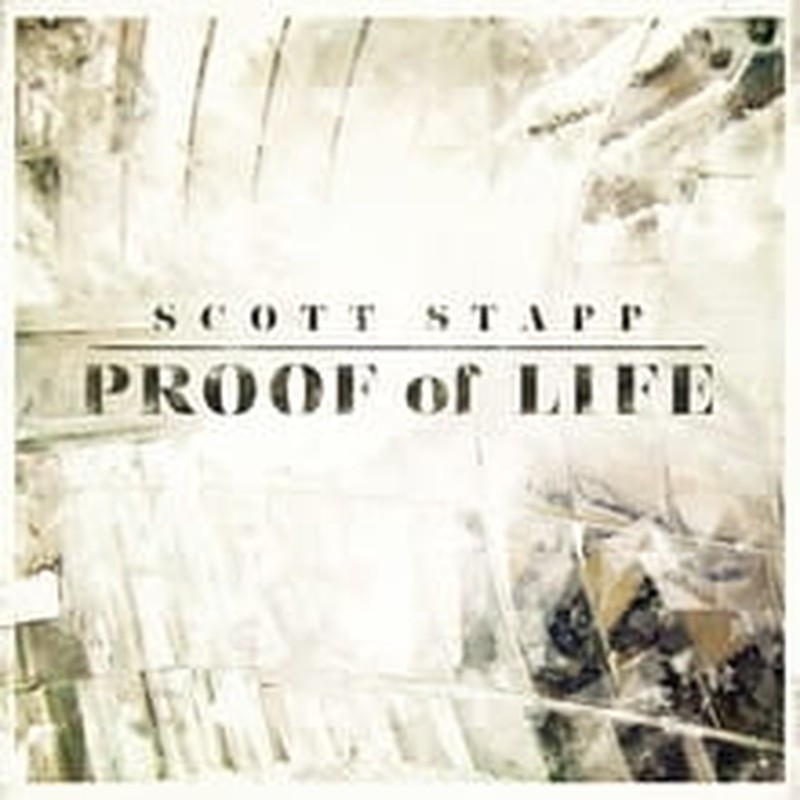 Scott Stapp and his band Creed exploded on the music scene in 1997 when Stapp was in his early 20s. Creed's first album, My Own Prison, sold more than 6 million copies and established Stapp as one of the great voices in hard rock history.
Creed's lyrics, thanks mostly to Stapp's Christian upbringing, always dealt with spiritual themes. But Stapp succumbed to rock star temptations, including drug and alcohol abuse and an infamous sex tape. His first solo album, The Great Divide, came out in 2005 and was increasingly explicit in its Christian themes, but Stapp was still wrestling with his demons. It wasn't until 2007 that he finally got clean and sober and returned to Christ, after a series of events he recounts in his 2012 memoir, Sinner's Creed. His second solo album, Proof of Life, was released last week.
I'm going to work backward and ask you first about your new album. Why so long a delay between this one and your last album? I began initially working on my second solo album in 2007, but Creed decided to get back together and make a new album [Full Circle, released in 2009], and then we toured off and on for the next four years after that album came out. After getting off that tour and doing some soul searching after writing Sinners Creed, I had a lot of reconciliation in my mind and in my spirit and music just kind of started coming out of me at that point in time.
Talk a little about the book and about that reconciliation. Clearly you have a relationship with the other guys in Creed. You're still able to play music with them. We go through different seasons in our life. Sometimes it's time to move on from one and on to another. With my heart wanting to serve God and be around others who do, that kind of put us on different roads. I really feel like when one door closes, God opened a floodgate. And Proof of Life was born.
Was the book an impetus for Proof of Life? Most definitely. It was really critical for me at that point in my life to sit down and just reevaluate myself and really deal openly and honestly with my past in an attempt to resolve it and rectify it. I didn't plan on that turning into a book that I shared with the world. It started out as something that I was just solely writing for myself with the intentions of symbolically burning it when I was done and letting it go. And through that process I grew so much within myself and within my faith that my life began to take on a new shape and new purpose. Sharing that story was critical for where I am now in my life and on my journey.
You just turned 40, so Creed's first album, My Own Prison, came out when you were very young, in your early 20s. What does it do to your head when you have that kind of money and success at such an early age? It validated the control that I was exerting over my life and over the choices you're making. Where you are is right and you're doing all right. And so keeping things your way is the right way because it's getting validated and in some way you can classify it as getting blessed. But I found out the hard way that continuing down that road led to some serious consequences and some low, low places and that's when the humbling process began.
Some of those low places included alcohol abuse, drug abuse. Run-ins with the law. Troubles with relationships. Even during all of that time, I think a lot of people were listening to your music and thinking you had something figured out. I had a lot of Christian friends who said to me, "Creed is a Christian band. Listen to their lyrics." Yet while all of that was going on, you were on a bit of a different path. What was that moment when you finally realized you were, as the first single off the new album says, committing a slow suicide? I think it's a common story that someone who knows God can drift away and even turn his back on God and get caught up in the world and in sin, and mine just became very public. So I always had a commitment to God. If I ever had a platform that I would do nothing but honor Him and seek Him in what I did. And so although I was drifting and succumbing to many temptations and getting caught up in myself and getting far away from God, my music became a way for me to get back to God. That was how I repented and reconnected.
But still I was so far away, [and that led to] depression and medication with alcohol and then eventually prescription pills and drugs. That's the slow suicide that I'm talking about, numbing my heart and numbing my soul because of that separation from God. I was still talking to God. I prayed all the time, but everything was on my terms and my time and the way I wanted it. I had my burning bush moment, so to speak, where it was just undeniable to me in my life that I could finally be still and then God started working on me in a real deep level.
Can you say more about that burning bush moment? It started [in 2006] with falling 40 feet off the 16th floor off the Delano Hotel [in Miami] and landing on my forehead, cracking my skull open, breaking my hip, and realizing there's really no reason for me to be alive right now. The only reason is that God spared me, which He does all the time. I'm not special in any way for that, but what that did is for 11 months I laid on my back and could no longer run. And that's when the layers began to come off my heart. I had to go back and learn some more lessons along the way, but that was the beginning of the process. There was no doubt in my mind after that experience that a miracle had happened and I was a part of it and that really shook me up and took away all the doubt.
So where are you today in your spiritual life? When God does a work in your life, your purpose changes in everything. And it also happens too with when you're married and when you have children. It becomes less about you and more about everyone else and more about Him. And that's what's going on in my personal life right now. I still spend every day trying to grow, and I'm just like the rest of us, but God has done amazing things in my life and as long as I keep it not about me and more about Him, I find that that's when I find peace and that's where good starts to happen.
I know you've turned a new page in the story of your life, but are the old songs—"Higher," for example, or "With Arms Wide Open"—still a part of you? Absolutely. They're like children. Those songs will always be part of me, and I still continue to play those songs and that music at my shows now and will as long as I'm doing this. What happened is just that those songs take on an even deeper meaning as I get older and have more experience and have more understanding. And to be in a position to have grown as an artist and as a human being and to finally be reconciled in my mind and to have accepted the grace of what Christ has done. … I'm just thankful to be here and to be able to share this story and hope that there are others who can see what God's done in my life and continues to do and it can be an inspiration for them.
*This article published 11/18/2013