Seventh Day Slumber: Final Verdict
David Jenison

CCM Magazine

2005

4 Jul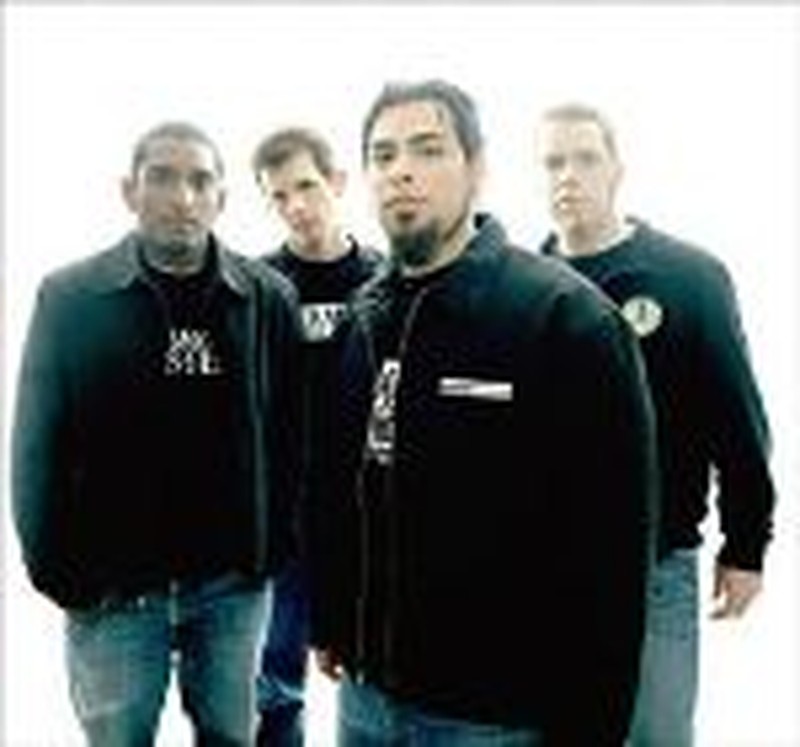 The truth is, I committed more crimes than I was aware of," says Seventh Day Slumber singer Joseph Rojas about a criminal record that got him stopped at the Canadian border. While such occurrences might be common for some musicians, it's rare that a Christian rock artist must explain himself for that kind of record.
"When I'm asked how many crimes I've been convicted of, I'm not really sure," says Rojas, who spent much of his youth doing and dealing drugs. "I only said two, and the [border authorities] called me a liar right off the bat. I had a $400 a day cocaine habit, so I was high all the time. I just didn't know."
Rojas — prior to starting Seventh Day Slumber with bassist Joshua Schwartz, guitarist Jeremy Holderfield and drummer Ray Fryoux in 1996 — was arrested more than 20 times and had several stints in jail. Still, fans know the singer as a kid who struggled with insecurities, made some wrong decisions and speaks of what he learned on the band's albums. After releasing a couple independent records, Seventh Day Slumber made its national debut with "Picking Up the Pieces" (Word) in 2003, an album which featured three No. 1 hits ("My Struggle," "Candy" and "I Know") at the Christian Rock radio format. Now signed with Tooth & Nail's BEC label, the group's latest is "Once Upon a Shattered Life" and includes the No. 1 hit "Caroline."
Explains the singer, "I wrote that song about my mother-in-law. She went through a divorce after 32 years of marriage and moved in with my wife and me because she had nowhere else to go. Her ex-husband was an evangelist and a preacher, and the next thing we know, he leaves her for another woman. I just wanted to tell her how much I love her and how beautiful she is. I asked God to give me the words to speak to her, to give me a song that would touch her heart and hopefully many others. I wrote that song in five or 10 minutes, and it's really done well for us."
Indeed, Rojas spent so many years trying to numb pain the wrong way, he seems to possess the right words to touch that insecure nerve that everyone shares. Reflecting on his own life, he found his biggest problems came from letting others define him.
 
"The problem is that we look to everybody else to tell us who we are. I don't need the cover of a magazine to tell me that I am not fit enough or that I don't have the coolest clothes. We look to the people who say we are a lost generation, hopeless, helpless, and we look to everybody else to tell us who we are. The truth is, they have no idea who we are."
In his own life, the singer defined himself by his waistline and by his schoolmates who never picked him for sporting teams. By age 12, he had his first suicidal thoughts, and by 14, he did his first line of cocaine to self-medicate his pain. He soon turned to dealing drugs as a way to attract friends, even if for the wrong reasons. People did crowd around him because he had drugs, but it still didn't do the trick. He finally gave up.
"My mother would pray for me every day, and I thought that was really cool, but I didn't know who she was praying to," says Rojas. "Finally, after stealing from my mother to get high — the one person who loved me with all her heart — I decided to take my life with a lethal dose of cocaine. My mother walked in unexpectedly, and I dropped to my knees and overdosed right in front of her. She called the paramedics and was screaming and crying out to God to save my life. In the back of the ambulance, I gave my life to Jesus."
Though it took time to turn everything around, Rojas did make the change, and now he's performing music that speaks to anyone struggling under society's superficial standards. He concludes, "If you want to know who you are, the best thing to do is to look to the One who created us. If we ask God who we are, He'll say were the head, not the tail, that we are above and not beneath, that we are part of a royal priesthood that can do all things through Christ who strengthens us. If we could do that, man, all our lives would be a lot different."  

© 2005 CCM Magazine.  All rights reserved.  Used with permission.  Click here to subscribe.