Shane & Shane's Sound Turns Fuller in Pages
Kevan Breitinger

CMCentral.com

2007

10 Sep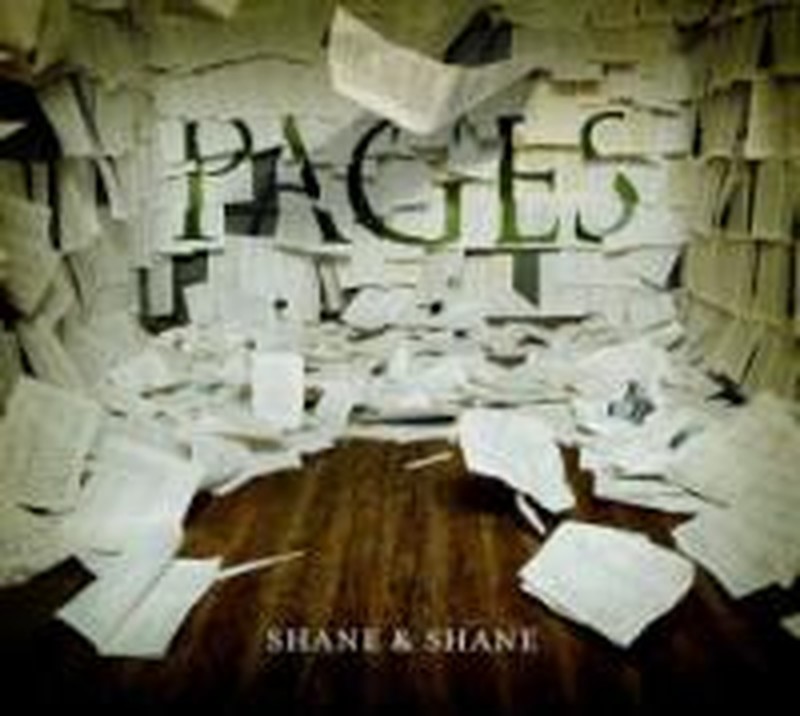 Artist: Shane & Shane
Title: Pages
Label: InPop Records
The usually prolific Shane & Shane surprised everyone by letting three years go by since their last project (Clean, 2004). The highly popular acoustic duo have more surprises in store with this new album, a thoughtful collection of 13 new songs, a hymn and a bonus track, all of which reveal three years well spent.
Immediately obvious is the album's fuller sound, as the duo's touring band recorded with them at their own Spaceway Studios in Dallas. I've always appreciated the acoustic wonders of Shane & Shane, but I have to say I enjoyed the sonic enhancement and texture added by the additional players.
Shane & Shane have also started their own media company and redefined their roles a bit. Shane Everett, who just had his first child with wife Kellie, is focusing on management duties, while Shane Barnard devotes most of his energies to writing. Pages was named in reference to Barnard's own journal pages, from which much of the album sprung. Several tracks are intensely personal, and all are steeped in Scripture, if not ripped directly from it (the effervescent "Psalm 62").
The melodic opener, "Vision of You," with its hint of bluegrass, features soft vocals, gentle strings, an achingly lovely cello, and a searing chorus that cries out for the touch of God: "And may the vision of You/be the death of me." The daring "Beg," with its irresistibly bouncy appeal, is another entreaty for the Lord's break-through touch, notable for its bluesy changes and raw honesty, another fresh Barnard turn: "I love You with my mouth like a church kid should/at the end of the day, my words get burned as wood." Barnard makes a habit on Pages of pushing past the superficial and probing deep into the heart motives behind our Sunday morning behaviors, a much appreciated public service.
The band's electric presence on "Burn Us Up" adds to the thick presentation. The well-written tale of Shadrach, Meshach, and Abednego's furnace experience overflows with sound and passion, and the smooth groove of "Over the Sun" is well placed as its chaser, its soaring vocals and glimmering guitars gently expressing Solomon's wise perspective. The piano/cello interlude that follows stretches out the gentle beauty before the exuberant and percolating pop track "We Love You Jesus" kicks up the energy level. Another bouncy beauty follows, the wildly hooky "Holiday," featuring Shane & Shane's impossibly tight vocals over its infectious melody. If you can resist this upbeat praise track you may want to check for a pulse.
The tone of the album take an unexpected turn beginning with the dreamy movements of "Bad Days Better," quiet strings underscoring the childlike lyrics and soft vocals. David Hodges' piano thoughtfully enhances the lovely track, and Barnard gets major stretching points here. The same experimental tact fares less successfully in the following tracks. The insightful lyrics of "In You" are inarguably powerful, and I enjoyed its slightly dissonant instrumentation. At first listen I thought it dragged, but upon further attention, that has more to do with its majestic movements than an actual energy drop.
Whereas the airy and dramatic "Embracing Accusation," thick with nuanced sound, actually does drag. I get where Barnard is going here, but some may find it lyrically confusing, not understanding the satanic perspective presented. However, I appreciate the attempt, and he doesn't miss by much. Seventeenth century hymn "Before the Throne of God" lags a bit as well, but all is forgiven with the signature tight harmonies and quiet acoustic guitars of "Wounded." The exquisite instrumental "Healed" comes across as a sister track to "Wounded," in both its placement and its expression.
The bonus track is Shane & Shane's signature song of gratitude, the rousing "When I Think About the Lord," its sparkling guitars and familiar exuberance providing a charming closing to an album unafraid to take a few chances. You gotta love 'em just for that.
© 2007 CMCentral.com. All rights reserved. Used with permission.



Visit CMCentral.com now and join the single largest online community of Christian music fans on the internet. CMCentral features daily music news, exclusive interviews, album reviews, weekly devotions and feature articles written by some of your favorite Christian artists, and much more. CMCentral is also the home of the most popular Forum for Christian music fans that you'll find anywhere on the Internet. Come see what all the buzz is about!