Smalltown Poets: Better Late Than Never
Caroline Mitchell

CCM Magazine

2004

29 Nov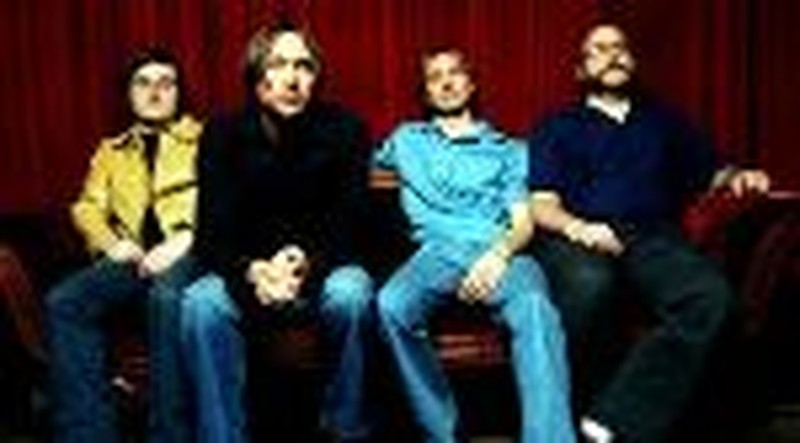 If you've been wondering where this alternative pop fave has been, well … they've been getting married, having kids and, most recently, recording an album, "It's Later Than It's Ever Been," for the past two years.

The latest project marks the end of a four-year hiatus for the band. And, according to lead singer, Michael Johnston, it was worth the wait.
"This most recent experience has been great. It's been challenging because we did it all ourselves — from the recording of it and writing all the songs to the production."
This "home-grown" approach is a departure from the band's previous albums; yet, according to Michael, it was a natural progression. "It happened very organically. My desire has always been to make music and be involved in the songwriting process. Matt Goldman, the drummer, actually played on the last three Smalltown Poets records. There were a couple other musicians he had been playing with in some other local bands, and some natural friendships and collaborations grew out of that. That's how Alex [Peterson] and Troy [Stains] got incorporated into the mix."
The new band members aren't the only things distinguishing this album from the others. After signing with BEC (a division of Tooth & Nail), the band was suddenly given license to explore its own musicality and creativity. "We were able to go in, saying, 'We have this idea, and we have this ability to be able to do this ourselves.' And they said, 'Go for it.' That's an incredible vote of confidence, so it really prompted us to set the bar even higher. You know, we wanted to deliver."
And so, the band hit the studio. For two years, the new foursome wrote, performed and recorded all new songs for the album. "We wanted this to be the kind of record we would want to listen to, and being able to keep our hands on this whole process has allowed us to learn from things we've done in the past. We were able to spend a lot more time working on melodies and counter melodies so that there's some depth there musically. And I think the songwriting has definitely grown a bit and evolved and changed."
Coming from a group with two GRAMMY nominations and seven Dove nods to its credit, the promise of musical growth bodes well. And, despite a changed sound and group composition, Smalltown Poets vows to deliver the goods for its old fans as well as new.
"We want to totally bring along people who have stuck with us. We're grateful that there are still people who want to hear what we're doing; but, at the same time, we've grown musically, so we expect that other people are open to new things."
According to Michael, Smalltown Poets, then and now, has kept one primary goal in the forefront of its mission and ministry. "Communicating the truth in love has always been a goal of this band and with me, in particular, as a songwriter. If you have ever been in a small town, and especially if you are a visitor, you are communicated to with a bit more care because people do not expect you to know everything about their little town that they have known and lived in all of their lives. And poets are known for communicating the truth about things as they see them."
This commitment to truth, coupled with several years of diligent pursuit of God's own revelation in their lives, has led these particular poets to create an album that resonates with the spiritual lessons they have learned.
"On songs such as 'The Truth Is Out,' 'Lay It Down,' 'Here,' 'We Will Continue' and 'New to Me,'" says Michael, "a common thread is that God is proactive and present — in our lives individually, in the lives of those with whom we are the closest, in the church community, in our community, in general, in the mess of politics, in the midst of the crisis and uncertainty of war, AIDS and poverty — and He desires us to be present and proactive in relating to Him with honesty and truth. So out of that relationship with the divine, we can better relate and engage in those other relationships."
With new families and shifting priorities, the band has committed, as it always has, to the pursuit of God's intention for its ministry.
"You never know what's going to happen, but our families are behind what we're doing; and so wherever God leads, we hope to be willing to follow."

© 2004 CCM Magazine.  All rights reserved.  Used with permission.  Click here to subscribe.