Songs of Freedom
reviewed by Russ Breimeier

Copyright Christianity Today International

2002

1 Sep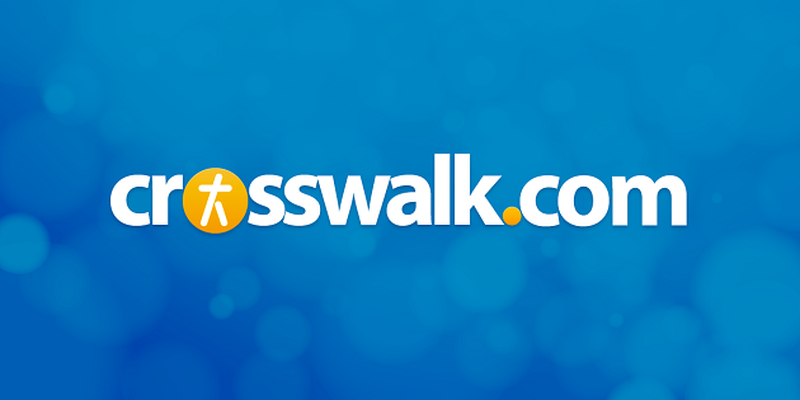 Sounds like … well-produced, though not glossy, contemporary worship similar to Rita Springer, Enter the Worship Circle, and recent Vineyard albums
At a Glance … surprisingly enough, this is one of the year's better worship albums thanks to the inspired performances and songs, some of which were written by Dayna Curry herself.
Most are familiar with the story of Dayna Curry and Heather Mercer, the two young Christian missionaries imprisoned in Afghanistan shortly before the September 11 terrorist attack, and their incredible escape to freedom 105 days later. The details of their imprisonment have been chronicled through continuous media coverage on television and in magazines, including no less than three cover stories among our own publications at Christianity Today International. Their new book, Prisoners of Hope: The Story of Our Captivity and Freedom in Afghanistan, gives a blow-by-blow account of Dayna and Heather's ministry in Afghanistan, their arrest and imprisonment, and their miraculous release.
Like apostles Paul and Silas, one of the things that helped sustain Dayna and Heather during their captivity was worship. According to Dayna, that's where the idea for Prisoners of Hope: Songs of Freedom came from: "Worship was what carried us through our days in prison, and I thought, If we get out of here, wouldn't it be neat to make a CD of the worship songs that have helped us the most and then use the proceeds to help rebuild Afghanistan! " With their triumphant return to the U.S., plans were made and an album was created featuring Dayna and Heather, as well as vocalists and musicians from Antioch Community Church, their home church in Waco, Texas.
No doubt there are some skeptics who are rightly pointing out that this album wouldn't have been made were it not for the women's incredible story and the subsequent media attention. But true to their word, all proceeds from this project go to support Hope Afghanistan Foundation. Persistent skeptics may still ask if a charity project featuring two missionaries as the primary artists is any good. Admittedly, I had some doubts when I inserted the CD into my player. This easily could have been a clichéd live worship album recorded at Antioch Community with Dayna and Heather among a choir of vocalists singing tired retreads of already overdone worship songs such as "Breathe" or "God of Wonders."
Not only is Songs of Freedom completely different from what I expected, it's one of the better worship albums released this year. The producers forego the easy live recording route in favor of a nicely crafted studio project that avoids being too glossy, too raw, or too amateur sounding. The songs were produced and performed by a team of unknown vocalists and musicians from Dayna and Heather's church; the only other names I recognize in the liner notes are husband-and-wife duo Ben and Robin Paisley of 100 Portraits, who are best known for their acclaimed Enter the Worship Circle projects. This album is like a slightly more produced version of Enter the Worship Circle, drawing comparisons to some of Vineyard's recent acoustic projects.
I was pleasantly surprised that Dayna and Heather avoided inclusion of the most popular worship songs, favoring instead nine lesser-known songs of hope and freedom that haven't been featured on many albums. There's a straightforward acoustic rendition of "What a Friend I've Found" by producer Barry Patterson that remains true to the original by Delirious, as well as a one-minute rendition of Martin Smith's "There Is a Light" as an epilogue to the album. Ben and Robin Paisley perform a slightly more produced version of their "Come Fall on Us" that should earn them a wider audience while still appealing to their long-time fans. "Freedom Reigns," which was most popularized by Rita Springer as a worshipful rock ballad, is performed here as an uptempo acoustic jazz song of praise. Some may also recognize "Jesus, All for Jesus" from Robin Mark's Revival in Belfast worship album, and Juleigh Beckham gives a particularly beautiful rendition of Paul Oakley's "Jesus, Lover of My Soul (It's All About You)," accompanied only by piano and sounding a lot like Nichole Nordeman
But the greatest surprise of all comes in the revelation of the artistic abilities of Dayna and Heather, particularly Dayna since she wrote five of the songs on this album, with help from Heather and Barry on a couple of them. Dayna sings lead vocals on all of those songs and sounds like a cross between Danielle Young (Caedmon's Call) and Rita Springer. In fact, "Wait for the Lord," "My Faithful Friend," and "Fear Not" easily could be mistaken for Rita Springer compositions or featured tracks from recent Vineyard albums. More importantly, these songs are ones you'd want to use in your own worship service, applicable to anyone in any circumstance. In the well-written "My Times Are in Your Hands," Dayna sings "This waiting seems unbearable / not knowing what's ahead / I'm feeling insecure / with nothing to hold on to / But Lord I trust in you / I say you are my God." The only song that borders on sounding too personalized to their situation is "We Wanna Go Home," a simple and peppy campfire-styled folk song that sounds like a Songs from the Loft outtake. Of course, we can still interpret it as a praise song expressing longing to leave earth and join our Father in heaven.
What could have been an exploitive or cheesy-sounding album turns out to be a worshipful recording that focuses all attention on offering hope and glorifying God. Even the liner notes feature well-written and inspiring comments from Dayna and Heather that explain how these songs comforted them in their darkest hours. This is a good worship album every way you look at it. Worship leaders will find new songs that are easily adaptable to their services, worship enthusiasts will find a lot of new or unfamiliar material to draw them into a state of worship, and all the proceeds go toward Afghan relief work. I may have entered Songs of Freedom with doubts, but when the album was over, I was inspired and impressed.