Sonicflood Cries Holy
Michael Fernandez

Contributing Writer

2003

17 Nov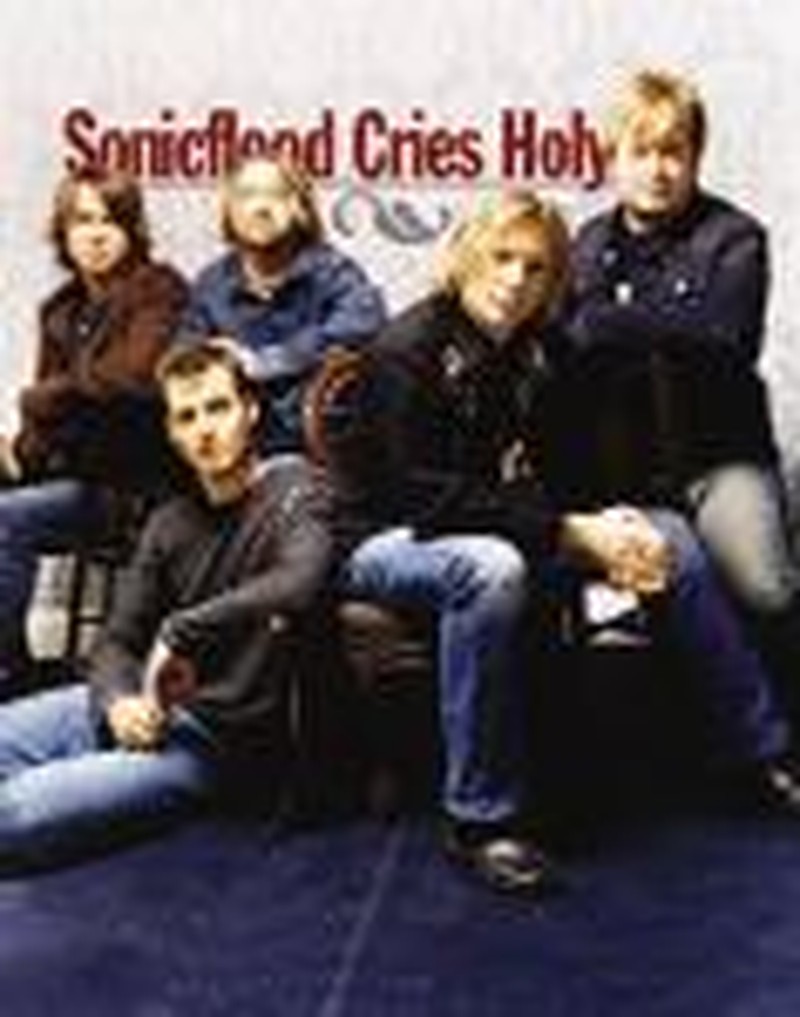 Purpose.
It is defined by the dictionary as "the reason for which something is done or for which something exists," coupled with "resolve or determination."
Record-breaking athletic achievements, the most successful business ventures and humanitarian efforts aiding the sick and hungry in third world countries are all accomplishments realized because of the men and women who understood their purpose — and resolved to achieve it.
A reason for being — and a determination to fulfill the dream — are not mutually exclusive to the world's greatest athletes, the most powerful corporations or the compassionate entities that end its Web addresses with 'dot-org.' They also apply to the musical entity known as Sonicflood, who espouses living a life of purpose.
"The basic calling of Sonicflood is to lead people in worship," says the band's front man, Rick Heil. "Our intent is to edify the church and to deepen its relationship with God. We really want to see the church on fire for the Lord."
It's a goal that Sonicflood, who rose to prominence with the self-titled 1999 debut, has carried into the 21st century with the group's most recent effort, "Cry Holy" (INO). With the proliferation of praise bands and the burgeoning number of worship CDs covering familiar tunes of adoration, there's always a temptation to either veer in a different lyrical direction or reinvent the praise wheel. Heil, along with lead guitarist Todd Shay, bassist Tom Michael, keyboardist Dave Alan and drummer Brett Vargason, didn't take the bait.
"We just tried to make the best worship album possible with songs from the heart that move the heart, "says Heil. "We're not trying to woo someone from the world with mysterious word pictures. Time is too short to be ambiguous with our lyrics — as Christians we need to be bold in our faith." 
And for Sonicflood, that means overt measures in its outreach to the church. In the midst of a concert replete with worship, voices raised and arms stretched skyward, hands are laid on those who seek spiritual and physical healing. Merchandise sales wait. Slick production and tight harmonies will resume momentarily. Right now, the boys in the band are leading the altar call — and fulfilling their vision.
"Rick's heart has been to see a band called to meet the needs of the church," says Vargason. "When we join people at the altar and pray for them, it breaks down that barrier between the audience and the group on the stage. All of a sudden, each of us are just brothers and sisters in Christ."
Breaking down barriers ... building up families. That's Sonicflood's presentation in concert and in their recently created SonicPraise gatherings (weekend worship events merging artists and speakers who focus on the principles of praise from an emotional and intellectual perspective).   
"It's a time to educate and demystify what worship is all about — to know what the Word says about it, then take it back home and practically apply it as a family unit," states Heil. 
In the midst of birthing new CD projects and Praise gatherings, Heil continually faces the challenges of Crohn's disease (which he was diagnosed with at age 11), a chronic inflammation of the intestines.
"It's had a profound effect on my life, but [as the saying goes], 'What doesn't kill you makes you stronger," says Heil. "In dealing with this illness, I've learned I must trust the Lord completely."
Heil points to Romans 8:28, which affirms: "And we know that God causes everything to work together for the good of those who love God and are called according to His purpose for them."
"The only reason this band continues is that God wants it to continue," says Vargason. "…as He keeps it moving forward, we'll go along for the ride."

© 2003 CCM Magazine.  All rights reserved.  Used with permission.  Click here to subscribe.