Sound Man Sounds Off - Wiring communications with your AE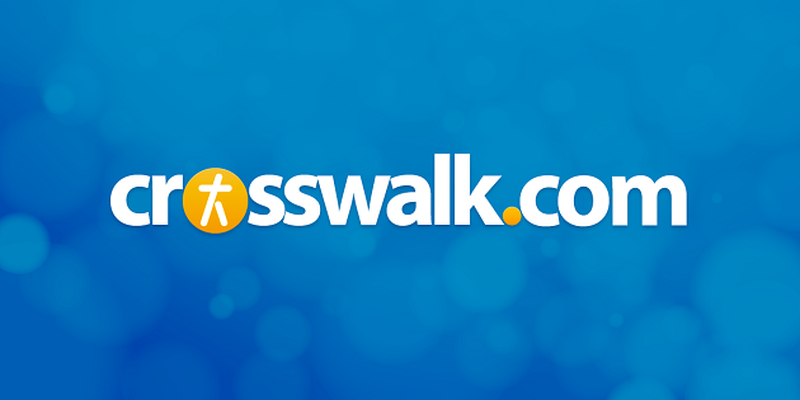 by Wade Odum, Senior Audio Engineer and Sound Designer for Menlo Park Presbyterian Church
The position of Audio Engineer (Sound Guy, Mixer, etc.) is often one of an "unsung hero." It is a position which depends on team players, communication and trust. As an artist or stage producer, you can make or break your show by how you handle and treat your Audio Engineer (from here on, referred to as "AE").
No AE who is true to the craft of Audio Engineering will ever put their own personal wants and desires in front of those of the talent or audience. This being true, the chance of them pulling some kind of power trip is pretty minimal in a real world setting, especially where money is involved. I believe the main reason AE's are AE's is that they love the craft of Sound Engineering and love to create audible images with the sound source they are provided. This may not be true for all AE's but it is true for this author.
This brings me to the first of five issues I am going to address from an Audio Engineer's perspective.
1) Trust
Trust is the top factor in my professional satisfaction. Just as you would trust a limo driver to take you where you want to go, deliver you safely and have you looking good upon your arrival, your audio engineer does the same thing when you walk on stage or when the program starts. Imagine the frustration of a professional limo driver who must constantly be answering questions like, "Are you sure this is the right way to get there?" or "Are you sure that this is the right vehicle for the job?" or "Can't you just go around the traffic?" or " I don't hear the engine. Are you sure it's on?" Soon, the limo driver is thinking that the person asking those questions might need to be asking someone else for a ride. Though this is an unlikely scenario, it does make the point that if you are paying a professional to do a professional job,
begin
by trusting that you will receive what you paid for. The analogies above are easily translated into stage and performance relative questions and I'm sure you can understand the frustration inferred.
Trust is the significant key to unlocking the door to better sound engineering and support, and it's a key you have in your pocket.
2) Quality gear to do a quality job.
Having access to quality gear to do a quality job is very relevant to an AE's gaining and keeping the trust of those served. This really relates to "In House" engineers more than freelancers and independent contractors. If you hire one of the latter, then they should be well equipped to do the job they bid on or were hired for. As for "In House" engineers (of which I am one by trade,) they are typically at the mercy of your church, hall, facility or company's audio stock and quality. Hopefully, they have a say in what gear is purchased and used and thus what is at their disposal.
If they don't have control over what gear is available, and the gear that is available is of mediocre or poor quality, please do one or both of the following two things:
First, and most preferably, raise the budget so your AE is better equipped to serve you or get financial backing that will allow your AE to rent the necessary gear for the current gig.
Second, be realistic in your audio expectations. Match the probable audible potential for the performance to the equipment available.
3) Appreciation and cooperation.
Communication is
crucial
to product outcome. Though AE's have been known to read sign and hand gesture language from time to time, we do not read minds too well. That being said, you may eventually think that AE's CAN read minds after you've invested in a considerable amount of communication discussion. This kind of investment has very good and positive return for years and years. It is worth the time, so begin now.
Please remember to encourage your AE with not only constructive criticism, but also with appreciation and acknowledgement when they do get "it" right for you. Do this "one on one" in order to have the most sincere effect and create the best positive motivation. If you recognize your AE in front of the other technical crew(s), be prepared to spread the good news and appreciation to the rest of that crew as well.
If you choose not to consider this, you are likely to be creating some divisiveness amongst your technical staff. Most likely, this is not worth the risk and sometimes, affirming strokes go a long way on the harder jobs. Do not subscribe to the "no news is good news" form of implied encouragement. If you only discuss the problems, then in fact you are not encouraging at all. Communication is very important to achieving the final product of good sound you desire.
4) "Rehearse It" vs. "Wing It": Well-executed talent time management.
For most bands, productions and events involving AE's, there are three preliminary events before SHOWTIME. They are: Practice, Rehearsal and Dress Rehearsal.
Practice
is the arranging and planning of the performance.
Rehearsal
is what takes place after the ideas are thought out and transitions and segues are factored into the plan. In Rehearsal, the performance is repeated without audience to refine and tighten up transitions, segues and entrance/exits.
Dress Rehearsal
is usually done in one day (sometimes two) and it is the last chance for any technical or performance related decisions to be made in context to the performance cast or technical crew. Certainly, these are more pronounced for large productions like
Christmas
musicals or special events, but the process is equally applicable for a band gig. Most bands practice and rehearse to one degree or another, but often the live show IS really what should have been the dress rehearsal.
These three factors allow your AE to evaluate the set or stage and determine which kind of mic is to be used on who or placed where, cable routes, sound reinforcement placements and monitor needs and placements. During the practice and rehearsal phases, make certain the technical crew and especially the AE is kept in the communications loop so that they can have the opportunity to bring audio suggestions and recommendations to those in charge of the event.
Most AE's are used to having no rehearsals and just "winging it", but if you were to ask them if this was their preference, they would tell you that they would prefer as much time as possible to prepare and have an idea of what to expect when it's SHOWTIME. I believe that exposure to Rehearsals and involvement in the Dress Rehearsal makes the most difference to your AE.
The "Wing It" approach is one which includes too little rehearsal time and often no rehearsal at all. This method will take what would have been a fairly low stress gig and turn it into a gig full of unanswered questions and assumptions, in other words, pressure and stress for all parties which could have been avoided.
Remember, the AE is there to make you sound the best you can, given the setting and equipment. This is ultimately what your audience will hear. Don't leave this final critical component with the short end of the time stick.
5) In Conclusion: A "Sound" Investment
AE's who are true to the profession of Audio Engineering and exhibit a passion for the craft are worth your investment of time, personal energy and money. Taking care of them is part of taking care of you. They will take care of you.
If you listen to and pro-actively meet their recommended equipment needs, have regular meetings where communication is welcomed and given, and pay them a legitimate and fair wage for the services they provide, your AE will serve you faithfully. I realize that the preceding sentence is not only long, but also idealistic. I think that is a good thing. I believe the basic elements included in that sentence are the building blocks from which you can construct a long lasting and noteworthy operating machine which if maintained will serve you for years to come.
Again, idealistic but if we set our sights higher than average and continue to choose to invest in quality people, we will eventually see returns on our investments equal to the ideals themselves.
Wade Odum is the Senior Audio Engineer and Sound Designer for Menlo Park Presbyterian Church in California with over 20 years in the field of Live & Studio Sound Engineering. Also being a musician and songwriter for over 20 years, he brings an interesting perspective to the proverbial "Audio Table", a perspective derived from knowing what it is like on both sides of the fence; the performer's side (the stage) and the audio engineer's side (the console). He can be reached at wade_odum@mppc.org